Embrace the Joyful Noise of Clapping in Church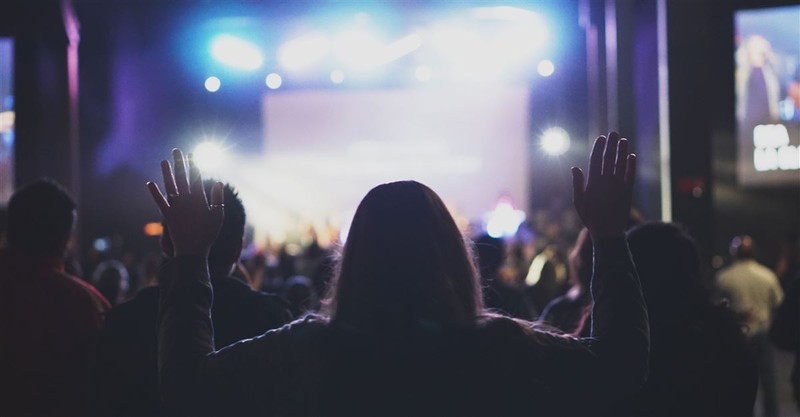 "It's so great that Janet claps during a praise song, even when she's the only one!" one of the worship team members told my husband, who is also a member of the team.
We came from a large church with contemporary praise music, hand clapping, raising hands, and big smiles during worship. Then we moved to an area where the service was smaller, with older songs and hymns.
A few raised their hands, but no one clapped during worship.
That was a major transition for me. I tried to fit in for a while, but when they did occasionally sing a toe-tapping song, I naturally started clapping. I didn't want to draw attention to myself, but the Spirit was moving and so was I.
Total shock from the congregation!
I don't think clapping had ever happened before. To me it was natural, so I continued clapping and raising my hands to the Lord whenever I felt led.
After a few weeks, the worship director started nervously saying things like, "Everyone worships differently, and it's really okay to clap during worship. Some people also feel led to raise their hands, and that's okay, too." But still no one did, except me.
I thanked the worship director and gave him a few verses that talked about different ways we're called to worship, to reaffirm that clapping and raising of hands was actually encouraged in the Bible.
Let the rivers clap their hands in glee! Let the hills sing out their songs of joy. Psalms 98:8
I will praise you as long as I live, lifting up my hands to you in prayer. You satisfy me more than the richest feast. I will praise you with songs of joy. Psalms 63:4-5
Worship is personal and full of praise, gladness, and singing joyfully unto the Lord.
There's no acceptable or right way to sing and worship defined in the Bible. I sensed that some in the congregation wanted to join me, but felt embarrassed or had never experienced the freedom of being Spirit-led.
One woman said to me, "I wish I could worship like you do." I questioned what could possibly be holding her back.
Even when we don't have a particularly good singing voice—and I don't—the Lord wants our praise.
Come, let us sing to the Lord!Let us shout joyfully to the Rock of our salvation. Let us come to him with thanksgiving. Let us sing psalms of praise to him. Psalms 95:1-2
Let the heavens be glad, and the earth rejoice! Let the sea and everything in it shout his praise! Let the fields and their crops burst out with joy! Let the trees of the forest sing for joy before the Lord, for he is coming! Psalm 96:11-13
There's a wonderful praise song by Hillsong, "Shout to the Lord," that says "all the Earth let us sing." How many in your church shout that line and let their voices ring loudly in song?
Let the whole world bless our Godand loudly sing his praises. Psalm 66:8
Everything on earth will worship you;they will sing your praises, shouting your name in glorious songs. Psalm 66:4
Sing praises to God and to his name! Sing loud praises to him who rides the clouds. His name is the Lord—rejoice in his presence! Psalm 68:4
I read a quote in my Daily Walk magazine, "After silence, that which comes closest to expressing the inexpressible is music." When we're excited about something, we want to shout with joy. We need to be that excited about God in praise songs and in words.
Sing and shout for joy!
It doesn't mean the music is supposed to be too loud, drowning out our voices; it means we're encouraged to sing loudly. These words from the Bible encourage us to let our voices be heard loudly, singing to the Lord in thanksgiving and praise for who He is, and what He has done for us:
I will shout for joy and sing your praises,for you have ransomed me. Psalm 71:23
Old hymns are so meaningful, but so are contemporary songs that reach into our life and heart. Worship in the Bible is depicted as "shouting," "raising and clapping your hands," "singing joyfully!" Those can be traditions, too.
It's also not in the Bible that we only have a piano and organ during worship. Those current instruments weren't even created yet in biblical times. You can be sure worshipers in the Bible were probably beating sticks together or using sticks to hit rocks or pieces of wood much like drums today. We have evidence of tambourines too.
Singers are in front, musicians behind;between them are young women playing tambourines. Psalm 68:25
And lyres: "Wake up, my heart! Wake up, O lyre and harp! I will wake the dawn with my song." Psalm 57:8
In fact, the Bible actually mentions musical instruments such as cymbals, horns, trumpets, bells, wooden clappers, shakers/rattles, frame-drums, crotales, rhythm bones, reed pipes. These would make quite a band with a beautiful sound that would definitely make you want to clap your hands!
I wrote an article Why is the Church Going Dark? and many responses were that the younger people liked a dark atmosphere and others said they liked it dark so they could openly worship by raising their hands or being emotionally engaged. Maybe even crying as the words of a song touched their heart.
But why does it have to be dark to worship expressively?
I think many young people would be perfectly happy in a well-lit church as long as the congregation looked like they were enjoying the worship and not restrained worrying about what others might think of them.
Of course, not every song is going to be a hand-clapping song, but every song should draw us into a deeper relationship with God and our fellow worshipers.
Slowly, my church became comfortable with me clapping. A few others in the worship team and the congregation joined in with me. One worship leader said it was inspiring to him to see us clapping and raising our hands, and he often intentionally chose songs with a hand-clapping beat.
But I'm not sure they're ready for dancing in the aisles. However, we know that King David joyously danced before the Lord and I've enjoyed dance ministries who dance in the church to praise music. It's just another way of praising God.
"And David danced before the Lord with all his might, wearing a priestly garment. So David and all the people of Israel brought up the Ark of the Lord with shouts of joy and the blowing of rams' horns." 2 Samuel 6:14-15
Give God the praise.
If your church isn't already a hand-clapping church, why not ask your worship director to start by saying at the end of a song, "Let's give God a praise applause."
We're all different, and we have different styles of worship depending on how God leads each one. Those who like to worship quietly shouldn't frown on those who are more demonstrative and vice versa.
Both styles of worship should be acceptable beside each other in any church. One isn't more sacred than the other, and just like with prayer, God loves to hear our voices loud or soft.
I will sing of your love and justice, Lord.I will praise you with songs. Psalm 101:1
Photo credit: Unsplash/Shaun Franklan
---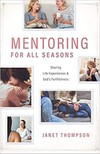 Janet Thompson is an international speaker, freelance editor, and award-winning author of 20 books. Her passion is to mentor other women in sharing their life experiences and God's faithfulness, which is the subtitle of her latest release, Mentoring for All Seasons: Sharing Life Experiences and God's Faithfulness.Everyday Brave: Living Courageously as a Woman of Faith releases September 10, 2019. She is also the author of Forsaken God?: Remembering the Goodness of God Our Culture Has Forgotten; The Team That Jesus Built; Dear God, Why Can't I Have a Baby?; Dear God They Say It's Cancer; Dear God, He's Home!; Praying for Your Prodigal Daughter; Face-to-Face Bible study Series; and Woman to Woman Mentoring: How to Start, Grow, & Maintain a Mentoring Ministry Resources. Janet is the founder of Woman to Woman Mentoring and About His Work Ministries.Visit Janet and sign up for her weekly blog and free online newsletter at womantowomanmentoring.com. Join Janet on Facebook, LinkedIn, Pinterest, Twitter or Instagram (janetahw).