5 Gifts from God That Prove You Were Made to Worship
Jordan Abina

Author

2020

23 Jul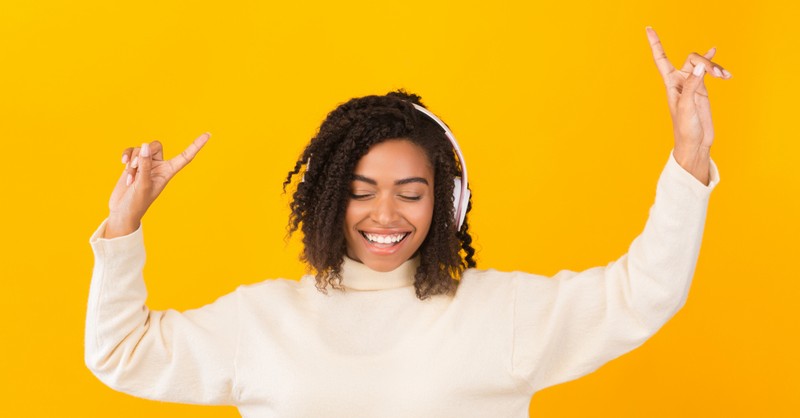 Worship is a response, and for those who know and love Jesus, worship is the response of our entire lives. Worship is both a war cry in the midst of an unseen battle (Ephesians 6:12), and it is also the chorus of our souls in response to our Creator (Isaiah 43:21).
That's what makes worship so amazing. It is both something we participate in, because of who God is, and it is also what we do because we were made for it. God's people and the worship that we bring has been uniquely designed by God.
The following are five unique gifts from God that play a role in our specific design to worship.
Photo Credit: ©GettyImages/Prostock-Studio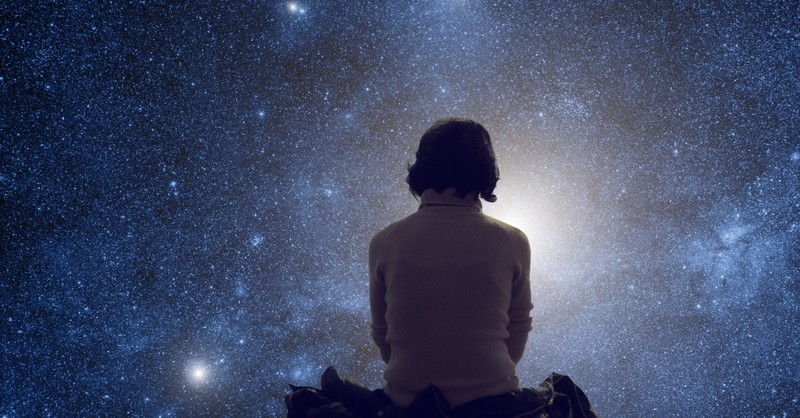 1. The Gift of Wonder
Unlike any other living creature on the planet, God has given us the ability to observe who He is in creation (Revelation 4:11) and understand His purposes by His Spirit (Ephesians 1:9). The more we come to see and know God, the more it leads us to realize how big God really is.
Humans have the unique ability to wonder. We are wired to consider the past and how God has been at work. We are specifically formed to look for God in the present and to believe and hope for God to come in the future.
It takes a life of wonder and imagination to worship the star-breather, and you are the only being on the planet equipped for such a task.
When we look at a beautiful landscape, when we hold a newborn baby, when we stand at the grave of family member, or even taste delicious food...does it not lead you to wonder about who God is? God made us like this, made us to seek Him, made us to wonder and search for Him.
It's through this type of heart and mind that the soil of worship it tilled. Oh, how marvelous it is to wonder at the King of Kings and Lord of Lords.
Photo Credit: ©GettyImages/m-gucci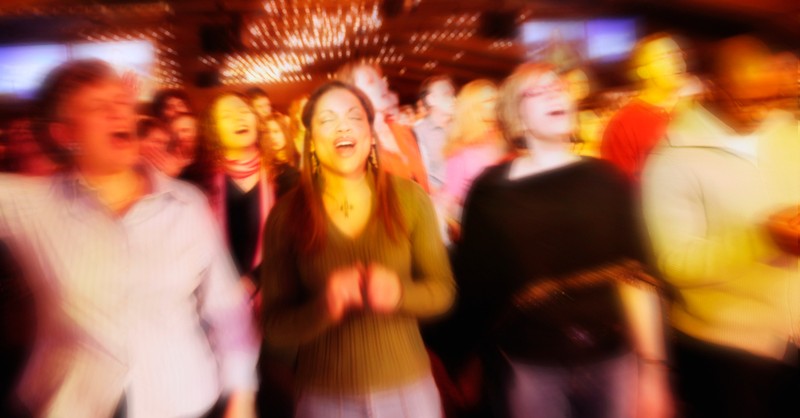 2. The Gift of a Voice
Simply put, God decided that we alone should be able to communicate through language. Paul says in Ephesians 5 that we should be filled with the Spirit, addressing one another in psalms and hymns and spiritual songs, singing and making melody to the Lord with your heart. Imagine that for a second, greeting each other in songs about Jesus. Now, this may make you uncomfortable thinking about it, but the reality is—we are the only part of creation uniquely made to accomplish this.
Think about it. It isn't specific about the language, the name of the song, or even the details about how to accomplish such a greeting. It's just assumed that as a Christian you would want to be a part of something like this. You have been given a voice that was made to allow you to give praises to the Lord. All around the world, in every moment of the day, someone is crying out to God in worship. Our voices were made for worship.
3. The Gift of Promise
Something overlooked is that worship is a rewarding experience. Whether it is by giving our life to Jesus or singing to Him, it is a blessing. Why is that? Not everything we do feels that way and not everything we do fills us with joy. Another sign of our lives being purposed for worship are the promises God gives through His word. Listen to the psalmist remind the soul about the reality of just being in God's presence.
You make known to me the path of life; in your presence there is fullness of joy; at your right hand are pleasures forevermore. – Psalm 16:11
A promise that God has for us, and us alone, is that when He made us, He made it so that whenever we enter into His presence we will experience supernatural joy. It makes me think of the garden of Eden, isn't that the ultimate? In God's presence, there is fullness of joy.
God made it so when we worship and seek Him, His presence comes (James 4:8) and makes known the paths of life, gives us joy, and blessings upon blessings. It's not something we have to hope for, it's a promise to those who are made to receive it.
Photo Credit: ©GettyImages/Design Pics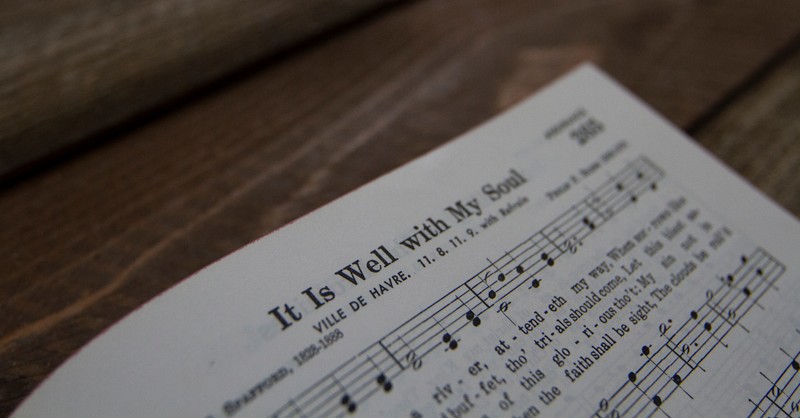 4. The Gift of a Soul
It is without question that the greatest part about being human is that unlike any other created thing on earth, we have been given a soul and a spirit.
In Genesis, God literally breathes life into man. In Ezekiel, it wasn't until the breath had entered that they had life. We are not just finite bodies, but we are keepers of an eternal soul, one that lives on after this life. Because of this, we aren't able to survive off of only temporal things.
Jesus said to the devil that man cannot live on bread alone but needs the word of God, that's because the word of God feeds our soul and spirit. Our Spirit is what connects with Jesus when we worship, it is the place that is filled when we open our mouth and open our lives to Jesus.
Therefore, I urge you, brothers and sisters, in view of God's mercy, to offer your bodies as a living sacrifice, holy and pleasing to God—this is your true and proper worship. – Romans 12:1
While our bodies run on food, water, air, rest, and other things, our souls are only nourished by the Holy Spirit. Jesus points to worship not just as something to participate in, but as something that because of our unique design, we need for our souls to survive. Worship allows the Holy Spirit to fill the well of our soul with living water (John 4).
Photo Credit: ©Sparrowstock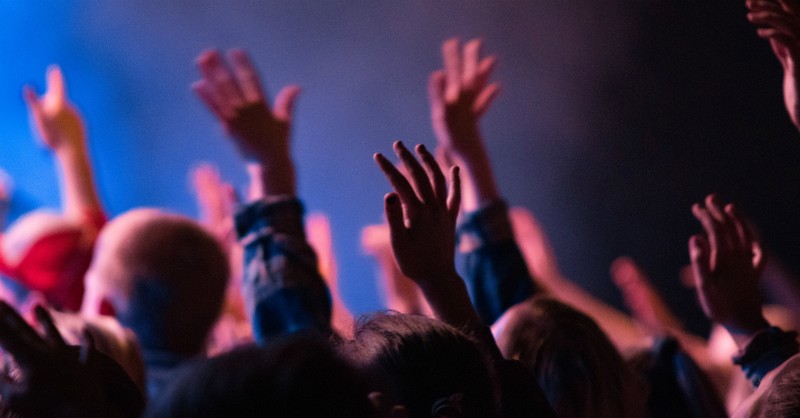 5. The Gift of Truth
Lastly, but in no way is it less in value, is the truth that the word of God actually declares that in God's plan for humanity, that we were made for worship. It has always been in the Father's heart to create beings that will discover His goodness and respond in worship. Jesus came not only to forgive us of our sins, but to reveal to us our true nature as humans. Beings created for the physical and spiritual world, designed for devotion and wired for worship.
All over scripture, the Spirit of God reveals that our true nature is one of worship.
But the hour is coming, and is now here, when the true worshipers will worship the Father in spirit and truth, for the Father is seeking such people to worship him. God is spirit, and those who worship him must worship in spirit and truth. – John 4:23-24
Oh come, let us worship and bow down; let us kneel before the Lord, our Maker! – Psalm 95:6
But you are a chosen race, a royal priesthood, a holy nation, a people for his own possession, that you may proclaim the excellencies of him who called you out of darkness into his marvelous light. – 1 Peter 2:9
The word of God has made it clear. Although we come into this world knowing nothing about who we are and what our purpose is, Jesus came to open our eyes to the reality that God the Father made us to be in communion with Him. And upon realizing this truth, the response is worship. It's the natural response to those who understand that the Father's heart is for them and that He made us not just to live a short life on earth, but to spend eternity with Him.
How could we not take time to wonder, to lift our voice, and take God up on His promise?
You and I were made for this. We were made to worship.
Recommended for You:
5 Important Reasons We Give Praise
8 Wonderful Ways to Bow Down and Worship Like David
7 Aspects of a Biblical Worship Experience
What Do Congregations Really Want from Worship Leaders?
What Does 'Worship in Spirit and Truth' Really Mean?
Photo Credit: ©GettyImages/SplashofPhotography
---