5 Types of Songs in the Bible That Aren't Psalms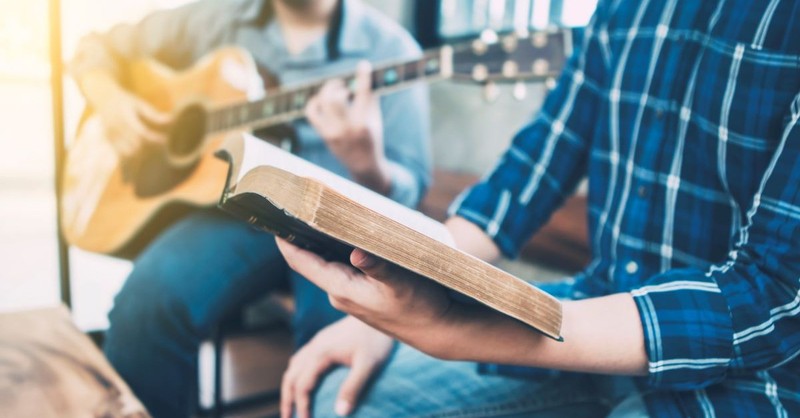 God created music as a means for Believers to express our heartfelt adoration toward Him and share His praiseworthy deeds with others. The Bible contains over 180 songs that bear witness to His character, power, and future plans—and not all of those songs are found in the Book of Psalms. From hymns and prophetic songs to chants and dirges, throughout the Bible we see examples of our Biblical ancestors lifting their voices to honor our Creator and King.
Photo Credit: ©GettyImages/freedom007 
The First and Last Songs in the Bible
The first song in the Bible and the last are remarkably similar. Both are a spontaneous, praise-filled celebration of God's redemption.
For 400 years the children of God were enslaved by the Egyptians. When they cried out to God, He sent Moses to facilitate their deliverance. But Pharaoh's heart was hard; he had no intention of freeing his captive laborers. God demonstrated His power and softened Pharaoh's heart by sending 10 successive plagues upon Egypt. Through the first nine plagues, Pharaoh's oppressive grip on the slaves grew tighter. But the 10th plague was so powerful, so unspeakably horrific, that it finally shattered Pharaoh's resistance and caused Him to let God's people go.
During their exodus, Pharoah burned with regret and decided to pursue the freed slaves. One final barrier stood between Israel and freedom—the Red Sea. As Pharoah and his army gained ground, the children of God found themselves trapped until God's hand moved through Moses and opened the great body of water, allowing the Israelites to cross on dry land. When the Egyptians followed, the waves engulfed every horse and rider in Pharaoh's army.
Upon their deliverance, Moses and the Israelites burst into spontaneous praise.
"I will sing to the LORD,
for He is highly exalted.
The horse and rider
He has thrown into the sea.
The LORD is my strength and my song,
and He has become my salvation.
He is my God, and I will praise Him,
my father's God, and I will exalt Him." (Exodus 15:1-2)
Israel's 18-verse deliverance song (Exodus 15:1-18) is a detailed recap of God's miraculous deeds and His power to defeat the enemy. But as Israel collectively sang about God's strength, provision, mercy, and justice, the lyrics evolved into a faith-filled prophetic view of God's continued victory on their behalf.
The last song in the Bible is found in the book of Revelation. Scripture refers to this final song as the song of Moses and of the Lamb. (Revelation 15:3) In this passage of Scripture, John has just witnessed the saints overcome the power of the Beast through their faithful obedience to Christ. Seven final tribulation plagues are administered by seven angels, but the saints stand by a "sea" of fiery glass and sing their song of triumph to the One who has secured their redemption.
"Great and marvelous are your deeds,
Lord God Almighty.
Just and true are your ways,
King of the nations.
Who will not fear you, Lord,
and bring glory to your name?
For you alone are holy.
All nations will come
and worship before you,
for your righteous acts have been revealed."
Both the first and last song in Scripture center on God's redemptive power to deliver His people out of slavery and into the promises prepared for them.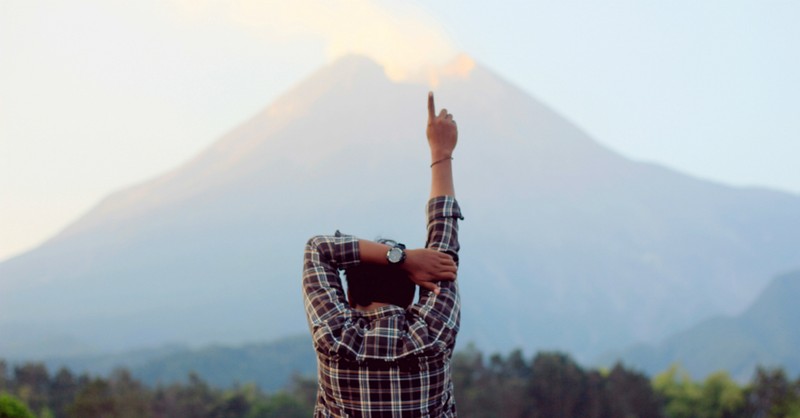 Victory Songs and Battle Songs
"Songs of joy and victory are sung in the camp of the godly. The strong right arm of the LORD has done glorious things!" (Psalm 118:15) Some of our favorite Biblical heroes have theme songs in Scripture that declare God's victory. Here are just a few:
Deborah's song: One of the oldest victory songs recorded in Scripture is sung by the prophetess Deborah. After she leads Barak into battle against the Canaanites, God empowers their outnumbered army to overtake the enemy. When the Canaanite commander, Sisera, escapes during the final battle throes, a local woman by the name of Jael completes the mission by crushing Sisera's skull with a tent peg. Deborah and Barak sing their victory song to the Lord, giving Him full credit for the win as they recount the details of the battle (Judges 5:1-31).
David's song: After God enables David to defeat Goliath, with just a sling and a stone, David and Saul returned home, victorious. The women of all the neighboring towns came out to congratulate the two. Carrying timbrels and lyres the women dance with joy as they sing, "Saul has slain his thousands, and David his tens of thousands." This simple refrain infuriates King Saul. From that moment on, the king becomes wary of David, but that doesn't stop the victory song from becoming a popular hit, even among Israel's enemies (1 Samuel 18:6-8).
Jehoshaphat's song: In 2 Chronicles 20, King Jehoshaphat and all the families of Judah cry out to God for help to overcome the vast army of Moabites and Ammonites who are waging an unjust war against them. The Lord answered His people and told them, "the battle is not yours, but God's." Early the next morning Jehoshaphat appoints men to sing praises to Lord for the "splendor of His holiness." The choir goes into battle ahead of the army, singing: "Give thanks to the Lord, for his love endures forever." As they offer their heartfelt praise, the Lord sets ambushes against the men of Ammon, Moab, and Mount Seir. By the time the men of Judah reach the battlefield, the battle is already won; the corpses of the enemy cover the entire terrain.
Paul and Silas's worship: During their first visit to Philippi, Paul and Silas cast a "spirit of divination" out of a local slave girl. The girl's owners are so furious that their money-making opportunities have vanished with the demon, that they arrest Paul and Silas, strip them, beat them with rods, and throw them into prison. As Paul and Silas begin worshiping God in their cell a violent earthquake shakes the foundations of the prison. At once the doors fly open and all the prisoners' chains are released. Instead of escaping their prison cell, Paul and Silas stay put and seize the opportunity to lead their warden and his family to Christ (Acts 16:25-29).
Photo Credit: ©Unsplash/Iyan Kurnia
Prophetic Songs
God's people have always used music to mark sacred events. These songs were passed down through the ages so that each new generation would remember God's mighty acts, His loving kindness, and His supreme power. Many Biblical songs are even prophetic in nature. In fact, Biblical prophecy was often accompanied by music in the Old Testament.
"David, together with the commanders of the army, set apart some of the sons of Asaph, Heman and Jeduthun for the ministry of prophesying, accompanied by harps, lyres and cymbals." (1 Chronicles 25:1)
"After that you will go to Gibeah of God, where there is a Philistine outpost. As you approach the town, you will meet a procession of prophets coming down from the high place with lyres, timbrels, pipes and harps being played before them, and they will be prophesying." (1 Samuel 10:5)
"Elisha said, 'As surely as the Lord Almighty lives, whom I serve, if I did not have respect for the presence of Jehoshaphat king of Judah, I would not pay any attention to you. But now bring me a harpist.' While the harpist was playing, the hand of the Lord came on Elisha and he said, This is what the Lord says: I will fill this valley with pools of water." (2 Kings 3:14-16)
"He [Saul] was prophesying in his house, while David was playing the lyre, as he usually did." (1 Samuel 18:10)
Dirges and Lamentations
Not all songs in the Bible celebrate victories. The first mournful song in Scripture is found in 2 Samuel 1:17-27. David composes the song after he learns that his best friend Jonathan and King Saul were killed in battle, and he commands that all of Judah to learn the song—titled, the Song of the Bow.
"Saul and Jonathan—
in life they were loved and admired,
and in death they were not parted.
They were swifter than eagles,
they were stronger than lions.
"Daughters of Israel,
weep for Saul,
who clothed you in scarlet and finery,
who adorned your garments with ornaments of gold.
"How the mighty have fallen in battle!
Jonathan lies slain on your heights.
I grieve for you, Jonathan my brother;
you were very dear to me.
Your love for me was wonderful,
more wonderful than that of women." (2 Samuel 1:23-25)
The book of Lamentations is also called the book of dirges. Each of Lamentations' five chapters mourns Jerusalem's fall to the Babylonians, using lyrical text and acrostics from the Hebrew alphabet (Lamentations 1-5).
Much of the book of Ezekiel is made up of laments about God's necessary judgment against Israel and the surrounding nations. In fact, The prophets frequently express God's grief over wayward Israel through dirges and songs of lament in Scripture (Amos 5:2, Habakkuk 3, Isaiah 23:15).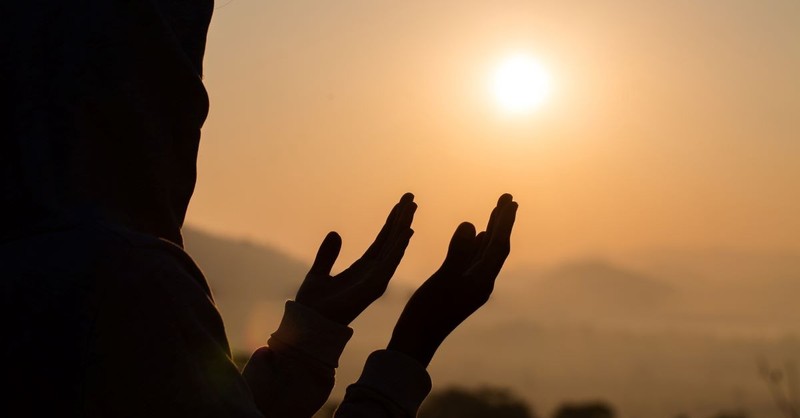 New Testament Songs
Scriptures from the New Testament confirm the importance of singing as an important act of worship (Colossians 3:16, Ephesians 5:19, James 5:13, Matthew 26:30). Other than the songs listed in the book of Revelation, one of the most profound examples of a New Testament song is the Magnificat, or Mary's Song.
Although the Bible doesn't explicitly say that Mary, the mother of Jesus, sang the exultant praise found in Luke 1:46-55, most scholars believe that the poetic format of the passage is much like that of the Psalms. The Magnificat is now used in liturgical worship and sung during the Advent season in many churches.
When the angel Gabriel visits Mary and announces that she will conceive a child, he also informs the young virgin that her cousin Elizabeth will soon bear a son in her old age. Later, when Mary visits her cousin, the baby in Elizabeth's womb leaps for joy upon hearing Mary's greeting. Mary's response to Elizabeth's affirmation is awe-inspiring.
"My soul glorifies the Lord
and my spirit rejoices in God my Savior,
for he has been mindful
of the humble state of his servant.
From now on all generations will call me blessed,
for the Mighty One has done great things for me—
holy is his name.
His mercy extends to those who fear him,
from generation to generation.
He has performed mighty deeds with his arm;
he has scattered those who are proud in their inmost thoughts.
He has brought down rulers from their thrones
but has lifted up the humble.
He has filled the hungry with good things
but has sent the rich away empty.
He has helped his servant Israel,
remembering to be merciful
to Abraham and his descendants forever,
just as he promised our ancestors."
How Are Biblical Songs Important Today?
The songs in the Bible not only provide Christians today with a better understanding of His story, but they have a way of uniting all of God's people in collective worship. As Bob Kauflin, a songwriter and worship leader said, "There's something about singing that both enables and encourages the rich indwelling of the word of Christ in our hearts. The 'word of Christ' is the gospel. It's who Jesus is, what he's done, and why it matters. That gospel is to dwell in us richly through singing. Singing is what helps us do that and express that."
Photo Credit: ©GettyImages/Tinnakorn Jorruang
---