Learn to Sing in the Desert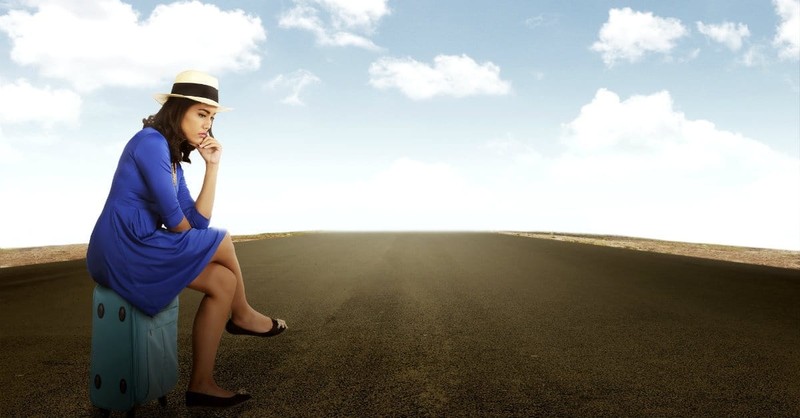 "And the desert shall rejoice and blossom as the rose; It shall blossom abundantly and rejoice, even with joy and singing" - (Isaiah 35:1, 2).
Have you ever been in the desert? I've been in many deserts, both physically and spiritually. My husband likes to minister to people who live in the desert where there are miles and miles of sand. There are huge sand dunes with nothing else that the eye can see. Miles and miles of sand everywhere. We've spent a lot of time in Australia as well where there are vast amounts of unpopulated areas throughout the middle of the country. Vast wastelands.
We were given a desert rose from North Africa that was forged under heat and pressure in that vast desert area. Even in the driest of situation, toughest of places, there is life. I cherish that special rose made out of rock and sand. It is so beautiful and so meaningful to me. See a desert rose.
During those personal times in the desert you may feel like everything has shut down for you. You may not sense favor where you once did. You may feel that your relationships are more distant and may even feel that God has abandoned you. But I want to say to you, "Do not fear. God is in the desert. He is developing you into a rose."
God brings us into the desert in our spiritual life, often not because we are doing something wrong, but because He wants more of us. He wants our undivided attention. He may even take us out of a busy and fruitful time, and this may seem so inconvenient and unnecessary to the carnal mind. But always know this: your Father knows exactly what He is doing.
What are you leaning on for your support? Is it ministry, popularity, or money? God wants you to lean solely on Him. He will make you strong in days when everything else is shaking. He is always strategic and purposeful in all that He does. If you are in a desert experience, He has set you apart for Himself in this season for a purpose.
Learn to Sing
"I will allure her and bring her into the wilderness and speak comfortably to her, and she shall sing there" (Hosea 2:14).
In the desert we must learn to sing. Our natural tendency is to have a gloomy outlook and give up, but this is exactly when we need to learn to sing with all our heart.
When we are in this situation in our life, how can we get the most out of our desert experience? Here are some ways:
Fix your eyes on God. Walk in faith. This may not be an easy time. After all, you are in a desert where most things have dried up. But it's you and God alone and this is most valuable to Him. He desires our intimacy. Jesus alone is your "Bread of Life".
Resist the enemy. If the enemy is telling you that there is no way out and that your situation is hopeless, resist him and stand firm in your faith. This is a time when the enemy comes in with his relentless lies. He did this with Jesus in the desert (Matthew 4).
Embrace the desert. Embrace it wholeheartedly by the grace of God. See the tremendous value of this time in your life, and thank God for it.
Examine your heart and invite God's purifying fire. During this time God will show you areas that need change. Cooperate with His Spirit and invite Him to change you deeply on the inside. Ask Him to remove every barrier that keeps you from Him and His purposes for you.
Get a journal and write down what God is saying to you. He is always speaking, and now you have no distractions from hearing His voice. By faith believe that He wants to share His secrets with you during this time and listen expectantly.
Study whole books of the Bible. Especially study the Song of Solomon because it is all about intimacy with God.
Pray God's Word out loud back to Him. This is God's personal season with you. Personalize the Bible. Take a phrase and pray it. Listen to God's voice carefully throughout the day.
Learn to sing in the desert. Sing praises to God instead of complaining. Watch your tongue very carefully and keep from negativity. Become an extravagant worshipper.
Study the attributes of God daily. Worship God for who He is, not just for what He gives you. Dwell and meditate on His attributes. Sing and pray those attributes back to Him.
This is the time to learn to sing with all your heart. We must not only sing with our voice, but we must sing with our words, our eyes, our attitudes, our prayers, our writing, our praise, and everything else.
We must come to the place where all that is within us gives praise to God.
Study the Song of Solomon
"Set me as a seal upon your arm, as a seal upon your heart, for love is as strong as death, its jealousy as ardent as the grave. Its flashes are flashes of fire, the very flame of the Lord" (Song 8:6).
The desert is a wonderful place to study the Song of Solomon in the Bible. The Song of Solomon is an eight-chapter love song revealing the passionate desire of God for His Bride. If you want to understand how God sees you and feels about you, then this is a good book to study while in the desert. Nothing will empower your heart more than having a revelation of God's affection for you personally. God will empower your heart to trust Him in this season of your life.
The Song of Solomon is Mike Bickle's most popular teaching series here at the International House of Prayer. He studied it for 20 years. I recommend his teachings and am planning on writing more articles on it in the future. For a 24-part series by Mike Bickle, see Song of Songs.
It's time to shake off the lies and begin to enjoy the desert. Sing! Sing in your heart and thank Him for this time. It is time for you and Him without any distractions. Waters will break out in your desert, and you will find streams that will water all those you come in contact with. Don' despise this time but learn to enjoy it. What looks like an endless desert with no life will turn into springs of water. God is preparing you now for what He has for you in the future. He will bring forth flowers in your desert, and He has a plan for you. You are not forgotten but God wants to speak tenderly to you. You are His beloved and He cherishes every moment you are with Him in the desert. You are His desert rose.
"Then shall the lame man leap as a hart, and the tongue of the dumb sing. For in the wilderness shall waters break out, and streams in the desert. And the parched ground shall become a pool, and the thirsty land springs of water…." (Isaiah 35:6, 7)
*This article first published 5/14/2013