Meet & Greet: Big Daddy Weave
J. Gary Walker

Contributing Writer

2002

24 Sep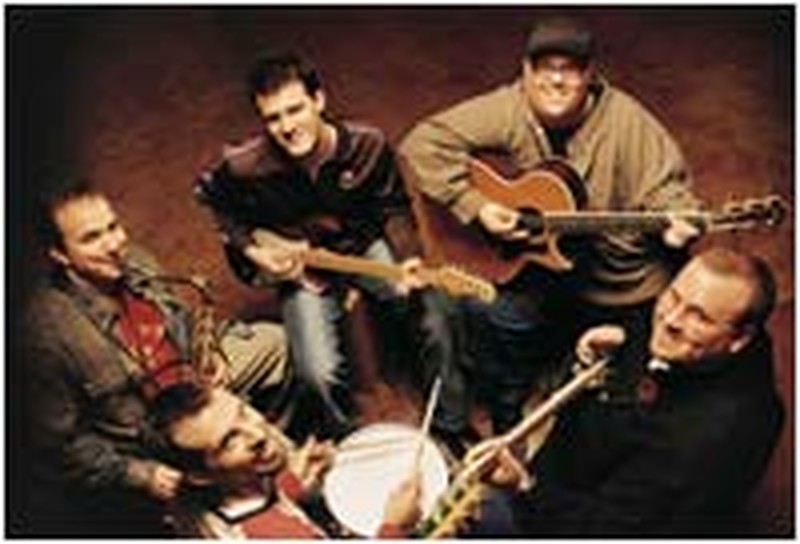 Big Daddy Weave has become one of the most surprising "new bands to watch" in Christian music, but if you ask them, it all began as five guys getting together for a little jam session.  "We just wanted to play and have fun," says saxophonist Joe Shirk, "we weren't really starting a band." Nonetheless, Mike Weaver (guitar and lead vocals) and his brother Jay (bass and background vocals) met college-town friends Jeremy Redmon (electric guitar and vocals), Jeff Jones (drums and percussion) and Joe Shirk, (saxophone, keyboards and vocals) and made an instant connection-with each another and with audiences.  The guys first met at the University of Mobile, where they were opened for a music event called RamFest. After playing together for a short time, the band quickly became a favorite on the college circuit and began receiving calls to play at churches. And the rest, as they say, is history.  One thing led to another, and after signing with Fervent Records in 2001, Big Daddy Weave has hit the road promoting One and Only, their much-lauded debut album.
Life on the road can be tough even under the best circumstances, but the guys still manage to keep it together somehow.  Mike, who is the primary songwriter for the band, is quick to point out that there's no secret formula for success.  "Sometimes you feel like you can't even take another step, but we have to let the Lord be our motivation," he says. And while he admits that getting up on stage night after night and playing the same set lists can become monotonous, he says that it all depends on where your heart is.  "We sing our songs like prayers to God-that's what they are, really," he says.  "As long as you remember that, it's always a new experience."  Mike goes on to point out that while their shows are billed as "concerts," they are for God first, and for everyone else to participate in. 
Big Daddy Weave's collaboration with Jeromy Deibler of FFH on One and Only marked their first experience with an outside producer, which was, according to Mike, great and awful at the same time.  "It's tough to give over the songs that you've written to someone when you can't see the final vision that they have for them."  As it turned out, however, there was no cause for worry.  Deibler and the band hit it off immediately.  "We're all jokers," says Mike. "So Jeromy would always joke with us and get us to loosen up a bit.  It really did a lot of good to have someone who was not only aware of what the record needed from the industry perspective, but who also could see what we were trying to do."  And, according to the band, the end result was worth the wait.
The band's intense focus almost seems to contradict their wide range of musical influences, but it is precisely this that keeps them from being just another new band.  Mike will tell you that he draws his songwriting ideas from some surprising places.  For instance, the song  "Neighborhoods" was written at the end of a church service when everyone else was walking out and "Friend Like You," was inspired by the voice of Val Kilmer, or more accurately from the actor's role as the voice of God in the animated blockbuster "The Prince of Egypt."  Mike describes the band's music as acoustic pop/rock with a twist.  The twist, he says, is the sax, and a little something else that you can't really put your finger on.  Jay says that the music is nothing more and nothing less than an expression of who they are.  "We could sing anything, but because God has changed my life, and I am different, there's a call on my life to go out and tell other people," he says.  "Making this music takes it out of my hands and puts it in the hand of God."  Jeff, the oldest member of the band, recalls that there was always emptiness for him in playing music that wasn't directed at God.  "It's just a given to make Christian music for me.  It has eternal value," he says.
In a profession that has its share of image conscious performers, Big Daddy Weave is happy to be a breath of fresh air.  In fact, image is something that Big Daddy Weave hopes to turn on its ear.  The worth of this band is not found in a packaged image, but instead in the faith of its members.  "People can relate to us more than a band that is more image-driven," says guitarist Jeremy.  "Our music is for average people, like us.  All of us want to be on-stage exactly what we are off-stage.  We're not putting on a show."  Mike agrees.  "We don't have this image thing going on, but we have found out what is going on and we want to share it with you.  Your image has nothing to do with your worth." 

Get the full review on One and Only by Big Daddy Weave, here at Songs4Worship.com