Meet & Greet: CeCe Winans
Debra Akins

Contributing Writer

Published

Aug 20, 2003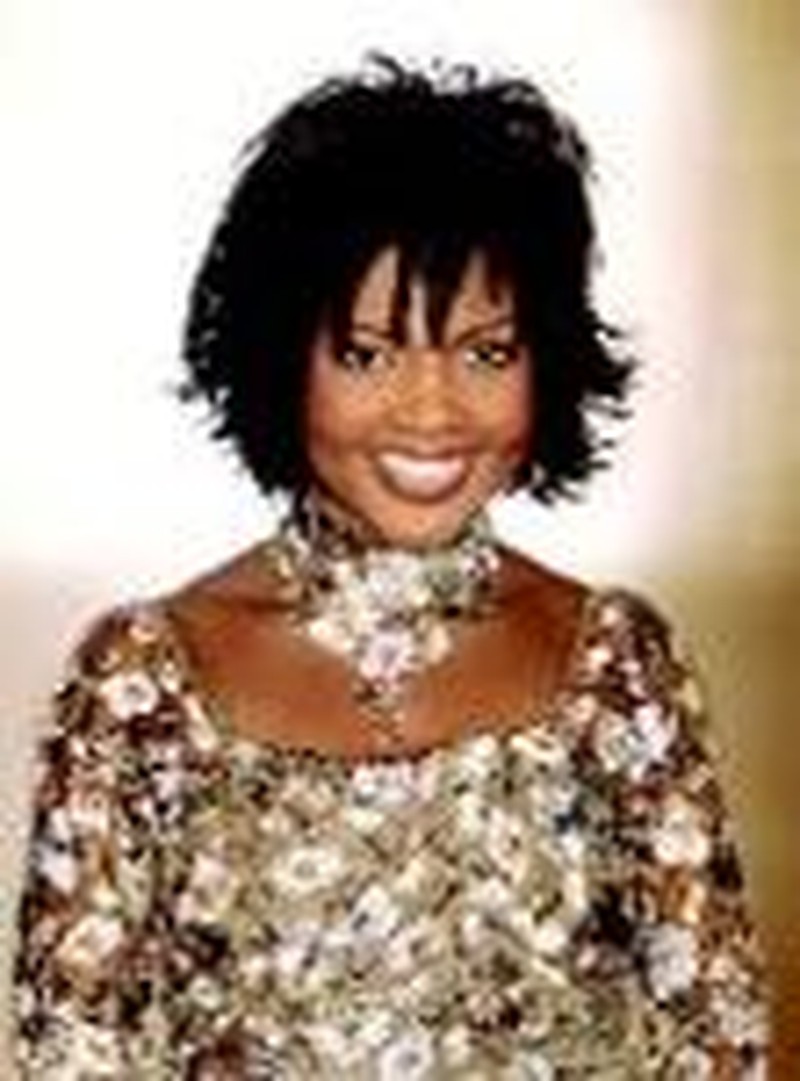 It's hard to mention CeCe Winans' name without considering the musical legacy behind it. Her family is filled with talented musicians who have helped steer the course of where gospel music is today. Even Winans' own industry accolades, nearly too numerous to count, include five Grammy Awards, 18 Gospel Music Association Dove Awards and several gold and platinum-selling albums.
With the release of Winans' brand new CD, The Throne Room, her first in a new recording agreement with mainstream giant Epic Records, the opportunities continue to grow for this pioneering artist. A project with a decidedly personal flavor, The Throne Room encompasses a collection of worship songs CeCe was deeply passionate about recording at this particular juncture in her career. It was not the original plan her new record label had in store for her first album on the label, but Winans insisted that she follow God's direction first and foremost.
"Worship is probably my favorite kind of music," Winans explains. "For some time, I've really felt like God was telling me to record a very special project that would encourage people to worship. As I was completing the new record deal with Epic, I told them, 'I've got to do this worship album before I can do anything else.' It may make no natural sense to do this record right now in my career, but for the past two years I have had confirmation after confirmation that this is absolutely the right time. I know it's all in God's timing, and it's what He wants me to do right now."
Produced by Victor and Cedric Caldwell (Whitney Houston), The Throne Room is two full-length CDs packed with what is arguably some of the most spiritually stirring music of Winans' career. From simple, piano-based melodies to the lush strings and gospel sounds of her home church choir, the 16 songs cover a range of musical timbres. At the same time, the simple, poignant words communicate a message that Winans says is paramount to everything else.
"The times we're living in are tough, and we've got to learn how to worship because that will be our refuge," Winans says. "If we will learn to worship, then we'll be okay. Worship is not about us - it's not about our circumstances or about what we need. It's just about worshipping God for who He is. Period. When we learn how to do that, then we'll create that atmosphere in which God can work in our lives."
While Winans wrote or co-wrote almost every song on the project, The Throne Room brought her together with her close friend, gospel legend Andrae Crouch, for the album's title cut. "God has given Andrae songs like water running out of a faucet," says Winans. "When I sat with him at the piano as he began playing the music to 'The Throne Room,' I just began to cry. I knew it was a song I had to work on with him, so I brought it back home with me and finished it. It expressed precisely what I wanted to say on this album, and it became the title song."
The act of worship is something Winans says she has wanted to focus on in her music for quite some time. "I think there's a time for everything, and right now we've got to learn what true worship is. It's no longer a choice. It's a must for the body of Christ, so that we can all be in one accord and accomplish those things God wants us to accomplish during this time. We've got to be living a life of worship, focusing totally on Him. The Father is seeking those who will worship Him in spirit and in truth. Any time the Lord is looking for that—that's what you want to be. I want people to walk away with a desire to live in His presence. That's His desire for us, and when you're there and you're focused on Him, you realize you really don't have any problems because He is God of everything. So you begin to fulfill your purpose, and begin to please Him. When you do that, He's going to take care of everything else."
Winans is quick to clarify that her focus and attention is not on music. That's not her first love. In fact, she says music is not necessarily something she always enjoys. Her joy, Winans says, comes from being in God's will—doing each day what He asks of her.
"We've got to want His plan. It's so important for us to seek the heart of God for our lives. If next year God says, 'CeCe, I don't want you to sing anymore, I want you to speak to people.' I want to be in the place where I'll say, 'You know what? That's what I'm going to do.' I want to do what God wants me to do, and I want to be where God wants me to be.
"I've got to be who I am," Winans concludes. "I can't change who I am. I can't worship any differently. I have to stay true to myself. I have a love for God - that's why I keep doing what I'm doing. If it was just about the music, I would have quit a long time ago. It's got to be about more than that. I thank God for my voice, but I recognize that I can't do any of this without Him. Without Him, I would be just another voice singing just another song. I'm just grateful that He's able to use me."
Debra Akins is a freelance writer and editor who lives in Nashville, TN.