Meet & Greet: Delirious
Wendy Lee Nentwig

Contributing Writer, Songs4Worship.com

Published

Dec 06, 2002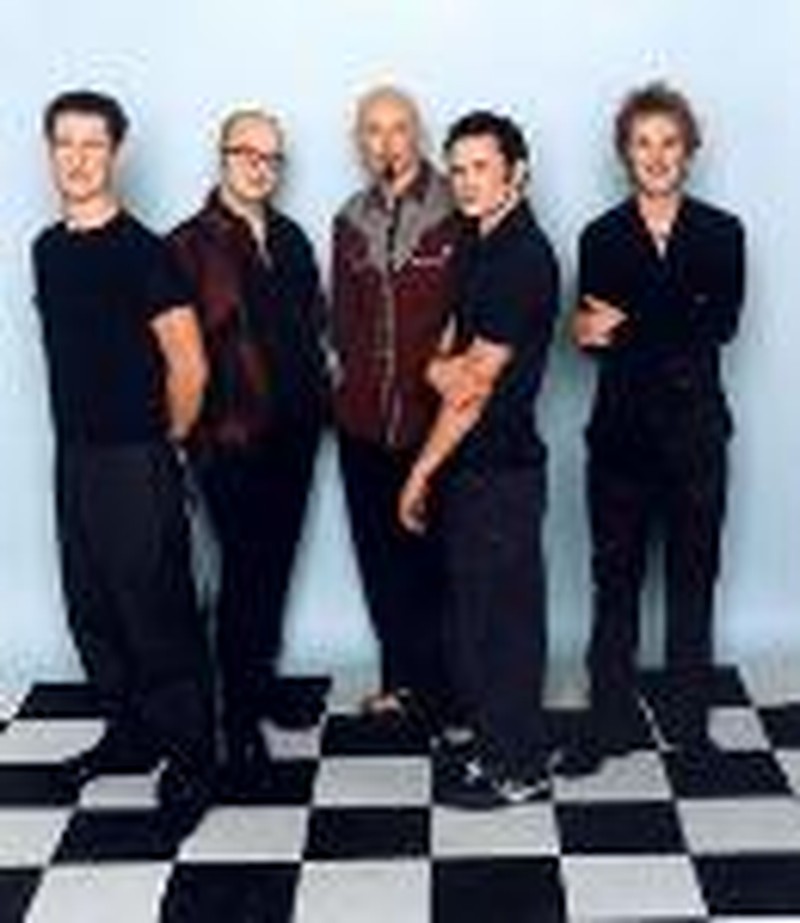 During the past decade, England's modern worship movement swelled to tsunami-like proportions, and while that giant wave may have crested in the U.K., many of the musicians at its forefront have washed up on American shores with modern worship rockers Delirious some of the first out of the water. In those days, the British upstarts who grew out of a monthly Littlehampton youth event called Cutting Edge were ready to take America by storm. Nearly a decade later, the band has their own new U.S. record label, a newfound maturity, and a new goal that no longer includes world domination but instead the more modest idea of impacting the next generation.
"When we started out, we were gonna save the world," Delirious' Jon Thatcher explains. "Now we're gonna have an influence on people who are gonna save the world. It takes the weight off your shoulders. You're part of God's plan, but just part of it."
Their role in God's plan may not be that large in the grand scheme of things, but the same can't be said of the part they've played in shaping the modern worship movement. Delirious earned their place at the table on the merit of "I Could Sing of Your Love Forever" alone. The popular worship hit, penned by Delirious frontman Martin Smith, has appeared on dozens of compilations and continues to be sung in churches around the world (he also wrote "Shout to the North" and "Glorious" among others). Balance that with U.K. tours with general-market rockers Bon Jovi and Bryan Adams and a few gold-selling albums and you get a worship force to be reckoned with.
That kind of success might have broken up lesser bands, but Delirious is committed to the idea of teamwork, - with the emphasis on work. "It's hard work," Delirious' Stu Garrard admits, but the band believes they're part of a higher purpose. "I think in our heart we're called to do it. It's our destiny, if you like," Thatcher adds. "God is still in the center of it, and it's still fresh 10 years later."
During a decade of leading worship together, they've watched the genre explode, for better or worse, being labeled the next hot trend by the music industry and drawing attention it would have been hard to imagine all those years ago on the south coast of England.
"It's become a genre of music in the industry," Garrard agrees. "Whether that's a good thing or a bad thing, I don't know, [but] we've got to maintain the integrity and the freshness."
Delirious keeps things fresh by making sure they don't spend endless months on the road, by varying the dates they do play (they balanced those Bon Jovi performances with Franklin Graham crusades, youth events and their own headlining concerts), and most of all, by keeping it real.
"You can often read these articles and feel 'you guys have these special lives,'" Garrard says. "But I do mess up and make mistakes, and God is always so forgiving."
It's a message they want to make sure they communicate, along with the idea that a life spent making music doesn't mean much if there isn't something bigger behind it.
"Everything we've accomplished-Bon Jovi, Bryan Adams-it doesn't change anything, it's so meaningless, "Thatcher explains. "[But] when God is inhabiting the rock & roll, it has meaning."
And in 2002 they've also committed to helping other voices be heard. The new U.S. branch of the band's own Furious? Records is not only releasing the new Delirious disc, Touch, they're also responsible for putting out projects by All Star United and well-known British worship songwriter Graham Kendrick (remember "Shine Jesus Shine"?) in late 2002.
"We've always had our own label in the U.K., [and] we've always run it from the artists' point of view," Garrard says.
Having their own label stateside has allowed for even more musical freedom. While Touch has been out in the U.K. for a while, the U.S. version boasts some noteworthy changes. After living with the album at home, they band was able to go back in and tinker with the final product, adding one new song and taking a few songs off. "We really feel the freedom, that's the difference," Garrard says.
But Creative freedom doesn't always take top priority these days. Garrard admits that art for arts sake doesn't the hold the appeal it once did. "[In the past] those things were a bit more precious to us, [but] we haven't got forever to do this."
For now, though, time seems to be on their side. The British version of Touch, titled Audio Lessonover? abroad, was already voted Best Contemporary Album of the Year 2002 in the U.K. and in their native England the guys are more in demand than ever, perhaps adding credence to the argument that worship isn't a trend but rather a way of life.