Meet & Greet: Jeremy Camp
Wendy Lee Nentwig

Contributing Writer

2004

25 Mar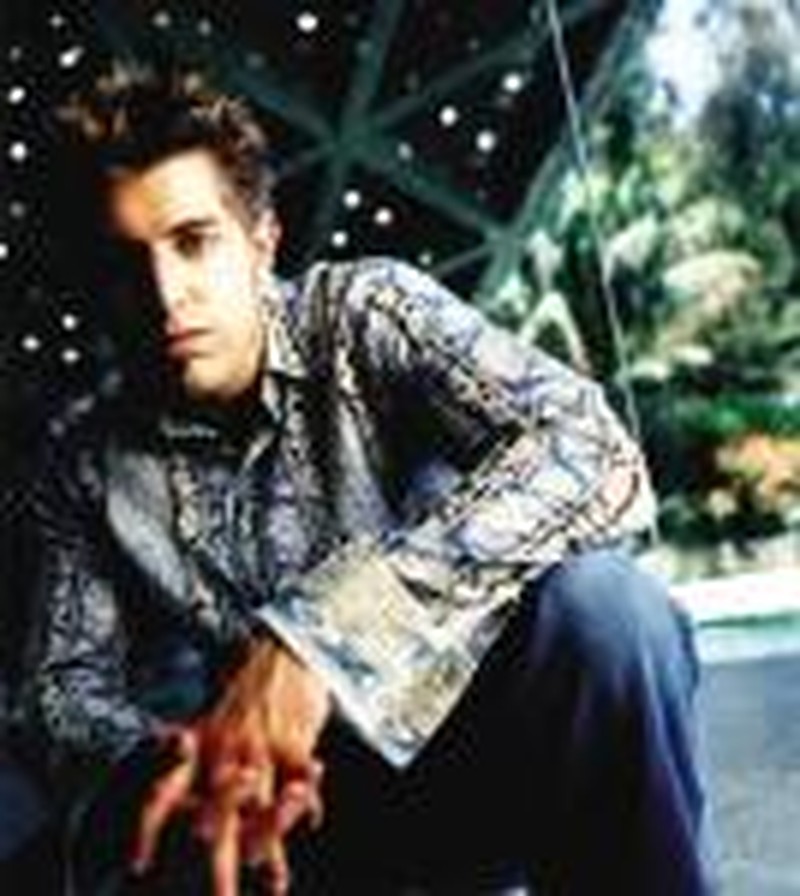 While many worship artists fade into the background, letting the music take center stage, in Jeremy Camp's case it's his personal story that gives added meaning to the songs he sings. That story began when he left his home in Lafayette, Ind., bound for Bible college in the Southern California sunshine. Unsure of his future, he pondered a career in ministry while picking up a guitar to pass the time. It wasn't long before the school's worship leader overheard him playing in the dorm kitchen and Camp was leading worship all over Southern California.
Learn more about Jeremy Camp's brand new album, Carried Me: The Worship Project, here.
One date in particular would change his life in ways he could never have imagined. While playing for a small Bible study group in the San Diego area, he was taken with a girl who had her hands high above her head to praise God. Looking back, Jeremy recalls. "I was in awe of this woman who obviously loved Jesus so much."
It's the kind of story many young Christian couples tell: meeting at church. Getting to know each other better as they attended church events, prayer meetings and college group activities. But then after four months together, Melissa suggested to Jeremy that they break up. He wasn't thrilled with the idea, but she was insistent that she needed to spend more time with the Lord. She felt sure He was preparing her for something.
Jeremy found out just what that "something" was when, several months later, he was summoned to Melissa's hospital bed. The 20-year-old who still held his heart had just been diagnosed with ovarian cancer.
"I walked into the hospital and she was beaming," Camp recalls. "She was just trusting the Lord." Not that she wasn't aware of the possible outcome, but Melissa told Jeremy that if she ended up dying from her disease, as long as her death led one person to Christ that it would all be worth it. A godly perspective perhaps, but not one Camp was happy to hear. As he left, Camp found himself making an odd promise to God. "I drove away saying, 'if You want me to marry Melissa, knowing she could die from this cancer, then I will. If she tells me she loves me, I'll marry her.'"
The strange thing was, they had never said those words to each other while they were dating, but during his next visit Melissa said exactly that. So after praying and fasting, Camp returned to the hospital yet again, and with Melissa undergoing chemotherapy he announced: "let's get a ring tomorrow." Five months later, with Melissa's hair growing back and her health much improved, they walked down the aisle.
It seemed like the proverbial happy ending, but the celebrating didn't last long. They were still on their honeymoon when the cancer reappeared, and upon returning home, they learned Melissa had only months to live. Camp was at her bedside as his young bride took her last breath and he played the worship songs he had played so often for Melissa during her hospital stays. That experience didn't just change Camp's personal life, it forever altered how he looked at the music he made. "Music is not my life. Christ is my life," he realized. "The only thing that really matters is what we do for Jesus on this Earth."
It's that perspective that shines through in all of the music he makes. Camp's first disc, the critically and commercially successful Stay, is filled with rock-laced songs that point to the goodness of God despite the pain of this life. "I Still Believe," the first song Camp wrote after Melissa's death, is a bold declaration of faith in the midst of loss, while "Walk by Faith" was written while on their honeymoon. Taking those songs on the road and telling his story to others helped in the healing process. Another outcome as Jeremy told Melissa's story to audiences each night was that her hospital wish began to come true: Her death began to impact others for Christ.
But Camp's story doesn't end there. The God of second chances had a second act in mind for this talented worship leader who is still only his 20s. That included a second album and a second marriage. Carried Me: The Worship Project released in February 2004, just months after Camp exchanged vows with former Benjamin Gate frontwoman Adrienne Leisching.
"She knows my testimony, she knows what I've been through and she loves when I share about Melissa and what God has done," Camp says of Leisching, a South Africa native. "She encourages me to, and that's huge. It's brought a lot of security into my heart to know that she's okay with it."
So Camp continues to pay tribute to his past, but he also has big plans for the future. Adrienne shares his love of music and his ministry, which has been growing by leaps and bounds. Much of their life is currently spent on the road, but the two newlyweds are also looking farther ahead. They recently bought some land in Camp's home state of Indiana and hope to eventually open a camp for teens on the property.
For now, though, Camp's music keeps them both plenty busy. And fans continue to connect with what God's doing in his life. While Camp was always careful to point out that God was faithful, even in the months and years after Melissa's death, these days Jeremy is a living, breathing lesson in restoration. "God has been so faithful in my life, but I almost feel like with all these amazing blessings, it's a completion of God's faithfulness. It's almost like He's saying, 'See? I've healed your heart.'"
Carried Me reiterates that message. Familiar worship favorites and Camp's own compositions point to God's faithfulness as well as His desire to heal our hearts. But in the end, Camp knows his booming vocals and passionate delivery are only part of the equation. God has given him a story to tell for a reason. "I love singing and playing, but if I'm not sharing about Jesus, then I know I'm playing in vain…. When you see people coming forward and accepting Christ, you realize this is what it's all about."