Meet & Greet: MercyMe
Wendy Lee Nentwig

Contributing Writer

2004

20 May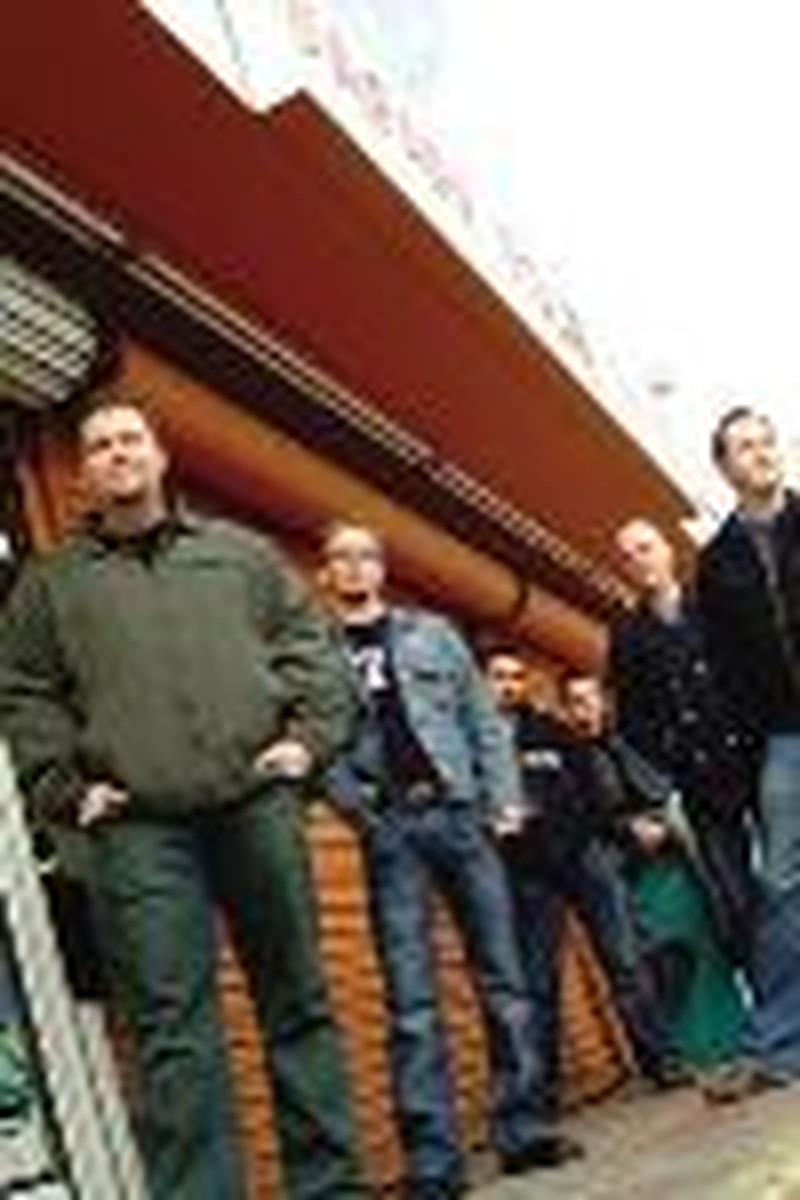 The soaring "I Can Only Imagine," an unabashedly strong message about what heaven might be like, was a message our post-September 11th nation needed desperately to hear. The No. 1 song, which nabbed several Dove Awards including the prestigious Song of the Year, garnered heavy airplay at pop, country and adult contemporary radio stations nationwide. Millions of radio listeners who may not have ever considered themselves fans of Christian music suddenly found themselves singing along to the song's irresistible chorus. The million-selling album Almost There on INO Records took its rightful place on the Billboard Top 200 pop charts for months.
To listen to song samples and get more information about Undone, MercyMe's latest album, click here.
The laid-back band from Greenville, Texas, quickly evolved from being Christian music's fastest-selling new act in 2001 to one of the most successful bands in all musical genres, selling more than 2 million records in only three years and earning an American Music Award nomination. MercyMe followed Almost There in 2001 with 2002's Spoken For, which was certified gold and produced two more No. 1 hits. Now the band, which has been together for about 10 years, has grown beyond its label as "a Christian band" and become nationally known as simply a great band that tackles such serious themes as God and love. Their music is appealing to both devout Christians who study the Bible and young teens who devour Rolling Stone.
And now comes Undone, the most anticipated Christian release in recent memory. "The best way to describe it is that it's a new progression for us," says bassist Nathan Cochran. "It's not a sharp left turn; it's a step beyond what we've ever done. We feel like our message and calling are the same," he says. "We're still worship leaders; we're just on a different scale."
Says drummer Robby Shaffer, "It's titled Undone and that's exactly what it is. This is very different for us as far as music goes. It challenged us, it pushed us and I think it ultimately made us better musicians."
The album's debut single, "Here With Me," is a catchy rock worship song with a Coldplay vibe. With the recent addition of second lead guitarist Barry Graul, Undone unveils a more textured, passionate sound. "We've been a rock band for 10 years," says lead singer Bart Millard. "Before we ever signed, it's what we wanted to be. Then we became known as the band of ballads when 'I Can Only Imagine' came out. On Undone, we focused quite on bit on some of the up-tempo songs on this record to make sure we're still enjoying what we do.
"We've been freed up to be a little more creative," he says. "If you see any kind of success, then you have freedom on the next record to do your own thing a little more."
As the band toured nationally, radio DJs constantly peppered them with the question, "What's next?" Although MercyMe greatly appreciated the excitement, they didn't want to rush anything and refused to release a new CD until they were satisfied that they'd created the best music they could possibly make. "We're trying to be responsible enough to send them something that has meaning," Millard says. "We don't want to water down anything. They've told us, 'If you say it, we'll play it.' What an incredible responsibility and privilege to have."
Undone is much different than what would be expected following such monster success as Almost There. Rather than attempting to recapture the wonder of "I Can Only Imagine," MercyMe's newest guitar-driven effort is more mature, thought provoking and musically experimental. Obviously, each member has grown a tremendous amount, both personally and professionally, in the last year. All six are married and three are now fathers. "Musically, we've grown probably twice what we grew between Almost There and Spoken For," says guitarist Mike Scheuchzer. "And none of us expected it."
Indeed, Undone includes a few songs the band hoped they would never have to make. Although the band has experienced success beyond their boldest dreams, the last year has also delivered some of the worst blows of their lives. For instance, Millard had nine close friends and family members, including his 20-year-old brother-in-law, his uncle who was like a second father to him, and Bryson's father, pass away between December 2003 and March 2004. The result is the most personal album of MercyMe's career.
One of the album's most poignant songs is Homesick, one of eight songs on the album written by Millard, who penned "I Can Only Imagine" after his father died of cancer in 1991. "'I Can Only Imagine' took the focus off of what you are going through and was comforting because it put the focus on where they were going," he says. "'Homesick' is the opposite because it completely addresses us that are left here. I don't think as a Christian that it's right for me to say, 'I wish you could've stayed here,' because truthfully, we're getting the raw end of the deal if we really believe what we say that heaven is as great as we want it to be. The whole idea is that we're the ones who have to wait."
The CD's title track, "Undone," describes our never-ending quest for self-improvement. "We get so many different meanings out of it," says Shaffer. "We're undone from our freedom side of it, or you could say we're undone as far as we're not quite to where we're going yet. We're constantly striving to get where God wants us. I don't think that we'll ever become 'done' until we're in heaven."