Meet & Greet: Michael Gungor
David Schrader

Contributing Writer

2003

17 Dec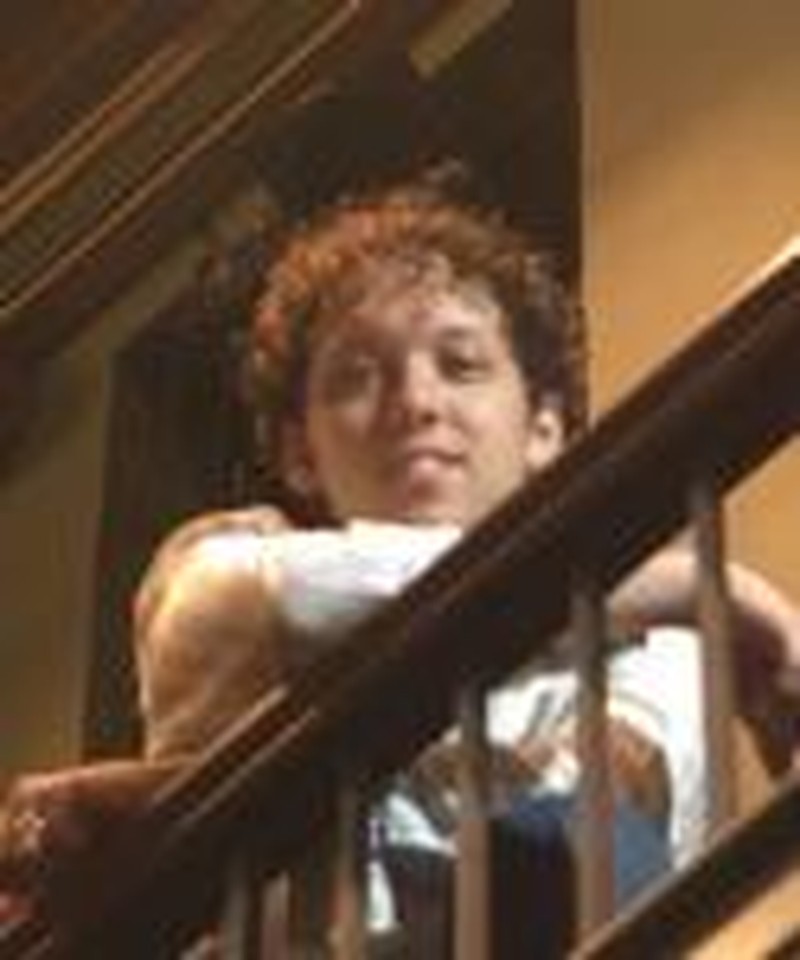 Emerging worship leader 22-year-old Michael Gungor was raised in Marshfield, Wisconsin, population 19,000 and, according to one survey, the 8th ranked "Dream City" in America. There in the safe, clean park-like community, his parents worked as pastors and worship leaders in the local church, and young Michael, a bold and budding musician, watched and learned with enthusiasm.
"I got a chance to log some serious hours in church," he remembers, gladly. "From playing guitar in the band to leading children's worship, I spent a lot of time learning about ministry and worshipping God. I loved playing music and was thrilled to use that talent to actually help people worship God! I started leading worship in the 'big church' when I was in high school, and for some reason, God's hand was on it."
Listen to sound samples from Michael's debut album "Bigger Than My Imagination" here.
God's hand pointed Michael's family in a surprising direction when he was 16, leading them to uproot and move to Tulsa, Oklahoma, a nice place, but not on that 'dream' list as far as Michael was concerned. The experience of moving actually led Michael to write his first worship song, "I Am Yours," which appears on his dynamic, jazz-infused debut album, Bigger Than My Imagination.
"I was a junior in high school and found out my family was going to be moving away from all of my friends who I thought I was going to graduate with," he explains. "That song was about me slowing down and saying, 'whatever it takes, whatever it costs, my life is yours.'"
Soon enough, God revealed yet another important reason for the move. Michael met a Tulsa girl named Lisa who would later become his wife. Married three years now, the couple has relocated to Grand Rapids, Michigan, where Michael leads the worship department at Resurrection Life church and continues to chip away at his senior year in college, earning his degree in Jazz Studies.
To be clear, Bigger Than My Imagination is far from matching the popular definition of a jazz recording. Michael's main instrument is acoustic guitar, and there is no upright bass, horn section, abstract soloing, or scat singing in the mix. Instead, this first album is a solid modern worship effort, set apart and made fresh by the artist's eclectic influences and well-educated playing style.
"Growing up, Phil Keaggy was my guy. I would sit for hours and hours figuring out how in the world he was doing the stuff that he does," he says. "I still love his work, but now I also listen to a lot of jazz, world music, funk, R&B, rock, classical, gospel, and anything else done well."
So, Michael's Imagination bursts out of the gate with original anthems like "Friend of God" and the hit-bound title track, big-sounding praise rallies in league with Steven Curtis Chapman or Audio Adrenaline. Deeper in, his playfully percussive six-string virtuosity, similar to Keaggy and Out of the Grey's Scott Dente, abounds on the jumpy "Move Me" and groove-heightened breakout rendition of Lamont Hiebert's new church favorite, "Meet With Me." His charmingly improvised instrumental take on "Doxology" best encapsulates the exceptional musicianship involved throughout the project.
But the deepest, most engaging side of Michael's worship comes through when his unique combination of tastes finds unified expression. Brief cuts like "Closest Friend," "Waiting," and "Lovely," the latter two featuring wife Lisa on vocals, blend pensive words, simmering pianos, violins, and cellos, and lightly plucked pastoral guitars in ways reminiscent of mellow Windham Hill label recordings. Often, such tracks lead into longer selections steeped in purest meditation, like "Beautiful Face" which marvels over God's "Breathtaking love / Unfailing grace / Astounding wisdom / Beautiful face."
"I like songs that don't have anything to do with me," he admits, who describes himself as a private person, a guy who still feels funny being called a worship artist because he's only doing what has come naturally since childhood. "I like just gazing at who God is sometimes and being unconcerned even with how that affects me. That's what 'Beautiful Face' is—a song where my needs and desires are out of the picture for a moment, and it's just really all about Him."
Ultimately, it is that heartfelt reasoning that drives Michael Gungor, to simply honor and pursue the God that is "bigger than my imagination."
"I'm not here to showboat my skills or my songs. I'm here to meet with people and walk with them by the hand to their God.... God and people: that's the whole deal. I love serving God and His people. I think my specific place in the Body is to help people experience the presence of God in their lives. Because from His presence, all the good stuff comes-salvation, discipleship, healing. I want to help people get there."