Meet & Greet: Michael Neale
Debra Akins

Contributing Writer

2004

22 Sep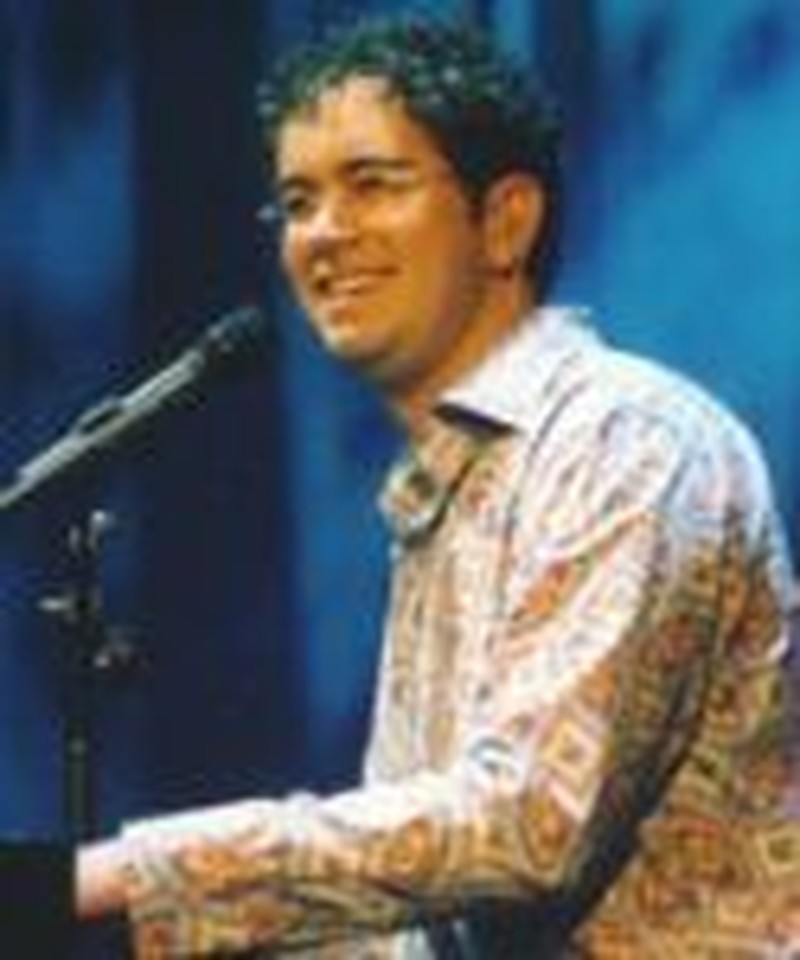 You could call Michael Neale a "choir boy," and he probably wouldn't mind. His love for the church choir has been ongoing since he took his first ministry post as a choir director when he was just 18 years old. His service to the local church is a calling he has cherished for many years, and it has allowed him the opportunity to grow into his own musical skin along the way.
While attending Evangel University in Springfield, Mo., in the mid-1990s, Neale seasoned his vocal chops through the college's acclaimed music ensemble, Frontline. It was in this vocal group that he met good friend Devin Webb, and after Neale graduated with a degree in sacred music, the two moved to Nashville to pursue a record deal together. In 1994 they signed their first recording contract and a year later, debuted as Neale & Webb with an album titled At the Cross.
Listen to samples from Made Me Glad at Songs4Worship.com!
Neale & Webb toured together for a couple of years, sharing the stage with artists like Bob Carlisle, Phil Keaggy, Mark Lowry, PFR, Greg Long and more. But eventually the two singer/songwriters decided to move on and pursue solo endeavors.
That's when Neale's love for church service and for choir ministry re-emerged. He now serves as worship pastor at Christ Fellowship, a booming non-denominational congregation of more than 18,000 in West Palm Beach, Florida. At his demanding four-year post, Neale oversees the choir, musicians, media staff and vocalists who participate in the church's six weekly services.
"The choir is very special to me," he says. "There's a community dynamic there of sharing, praying together and care-giving. A choir is a microcosm of the Church modeling worship to the congregation."
Neale has continued to sharpen his songwriting skills, writing thematic pieces for Christ Fellowship while also working on a choral project for Integrity Music and PraiseGathering. "There's a component to writing for me that is a very 'roll-up-your-sleeves' approach," says Neale. "I get commissioned to do a lot of thematic writing, which requires more discipline and is more like a cobbler who is asked to make a certain pair of shoes. If you need wing-tips for a particular program, you have to deliver. It is definitely a combined approach… all things are inspired by God, he just makes me work harder for some things!"
Crafting new songs for the church has become a regular part of Neale's tenure at Christ Fellowship. He has recorded several independent projects with the worship team, and even recorded a live television special, "An Easter Celebration: The Music of Michael Neale," that aired on PAX-TV this past Easter season. His newest CD project is Made Me Glad, the latest in Integrity's Hosanna! Music series, releasing Oct. 12. The project offers new and familiar worship songs from writers such as Bob Fitts, Kathryn Scott and Lynn DeShazo woven together with new arrangements of classic hymns.
Neale and his wife Leah live in West Palm Beach with their 3-year-old son and 2-year-old daughter. With two pre-schoolers in the house and his full-time position at the church, Neale's songwriting sometimes takes place in the late evening hours. But he doesn't let that put a damper on his creative juices.
"Seriously, I write constantly, logging my ideas in various ways—writing pads all over the house, in my office, in my car, in my wife's car, on a digital recorder or an mp3 recorder… everywhere," he shares. "Inspiration is obviously a huge part of writing for me. God reveals himself and we respond. For me, many times that is a song."