Meet & Greet: Michael W. Smith
Wendy Lee Nentwig

Contributing Writer

2003

27 Oct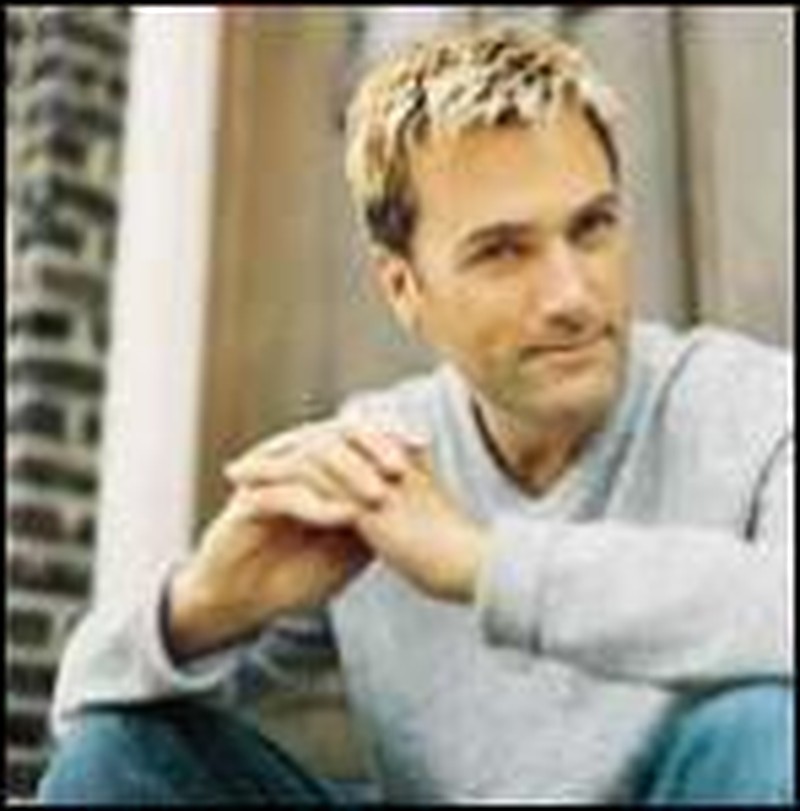 In his 20-year career, he has sold 7 million albums resulting in one platinum and seven gold records. He's won 27 Dove Awards, two Grammys (in addition to numerous nominations) and an American Music Award. His face has graced the covers of music magazines. In fact, he's even been named one of People Magazine's "Most Beautiful People." He's appeared on "The Tonight Show," "Good Morning America" and "Live! With Regis and Kathie Lee." He has sung for presidents and dignitaries. He's had 27 No. 1 songs on Christian radio.
But along the way, Michael's aspirations for pop stardom have faded, not for lack of success, but in light of a higher calling.
In the early years of his career, he began leading worship at Belmont Church in Nashville. As his songs began ascending the pop charts in Christian music, even breaking into mainstream on occasion, Michael became as well known for the worship songs that appeared on his pop albums. Today, classic songs like "Great is the Lord," "Thy Word," "How Majestic is Your Name" and "Agnus Dei" stand alongside "Amazing Grace" and "Great is Thy Faithfulness" in hymnals worldwide. In 1998, he co-founded New River Fellowship, a church where he regularly leads worship.
Songs4Worship.com caught up with Michael W. Smith recently to talk about his second worship album, Worship Again, and how his life and music has become more meaningful as he's embraced the calling of God.
S4W.com: How has your career focus changed in the last few years?
Michael: For lack of a better explanation, the worship albums were something I was supposed to do. I fought it for a long time because I was too caught up with what people were going to think. But a lot was happening at my church, and I really wanted to capture that spirit... It's been a godly diversion, a definite season in my life...
S4W.com: Are there major distinctions between Worship Again and the previous album Worship?
Michael: They're different because the first one was uncharted territory in some ways. The challenge of the second one was to figure out how we get back to that childlike, first-time, approach again, that innocence. ...I now understand how hard a follow-up is, although I don't really see it as that.
S4W.com: There's a wide world between performance mode and what it takes to be a lead people in worship. Having been a performer for so many years, how comfortable are you with that leadership role?
Michael: I'm probably the most comfortable I've ever been, just because I'm so sure of the calling, and I feel like there's a real gift. That's not boasting. I just believe there's a real anointing of God on me as a worship leader. There's always that weird thing, people who come just to see me, ...and I have to remind people sometimes, 'This is not about me. You gotta help me to focus...' I don't really give a lot of attention to that, but I know subconsciously it's there. I can move past it because I know what I'm supposed to do.
S4W.com: What is the most profound lesson you've learned about worship?
Michael: It doesn't matter how much talent you have. It doesn't depend on talent as much as whether you can unify people to be one body, to have one voice, to worship as one, it's endless what can happen. It can happen with 20,000 people, 500 people, or 20 people. It's totally out of your hands. And that's the wonderful thing: you can try to come up with all the great songs in the right order and the right this and the right that, but the key thing is you've got to unify people, to help people focus on God. It doesn't happen every Sunday, and when it does, it doesn't have anything to do with you. It's a mystery.
S4W.com: On Worship Again, you included a patriotic song, "There She Stands" which you wrote at the encouragement of President Bush. How have recent national events impacted you?
Michael: We're all different now. America is different. The climate has changed. We're not as secure. There is terrorism here, people wanting to kill us, and there will be until we die. We just have to accept that fact and pray for God's providence and protection and go on to live our lives for the kingdom of God, and not live in fear.
S4W.com: Before the worship albums, you recorded an instrumental collection, Freedom, which many consider to be your best work ever, saying you communicate best without words. Is that a fair assessment?
Michael: Absolutely. I have so many titles and things I want to say in my head, but I'm not a Wes King or a Wayne Kirkpatrick... I communicate best in my music. And worship, especially, is truest for me when there are no words.
S4W.com: Of all the songs you've written, which one is the truest reflection of you? Or rather, which one would you like to be remembered best for?
Michael: I have to answer that two different ways. Freedom is the truest reflection of my heart, the most passionate thing I've ever done, but if I could be remembered in the music, I'd like to be remembered for the worship records-just roll 'em all together into one thing. When I lead people to a real intimate place with God, I feel His pleasure. It doesn't get any better than that.
Worship really is the highest calling of God on my life. I have a heart for the lost...There's the desire in all of us to want to be No. 1, but God in all His mercy has led me past that place. I know that God gives grace to the humble, and if you don't humble yourself, He'll do it for you. Ultimately, I am a becomer. I am becoming the man God wants me to be. I have a real desire to be humble.
What else could I be but humbled over the fact that the Worship album is the most successful recording of my career. No one thought much of the idea, and here it is more than 60 weeks out and still selling. Even beyond sales though, it still blows my mind, the impact it has had.
S4W.com: When you're 60, what do you hope to find yourself doing?
Michael: I'll always be in some type of leadership, hopefully able to influence young artists coming up in Christian music. On a professional level, I know I'll still be playing, probably with orchestras. I'm in heaven when I get to do that; chills run down my spine. It's just a real nice fit for me.
Read the complete review of The Second Decade: 1993-2003 and get your copy at a special low price here at Songs4Worship.com