Meet & Greet: Ten Shekel Shirt
J. Gary Walker

Contributing Writer

2003

8 Sep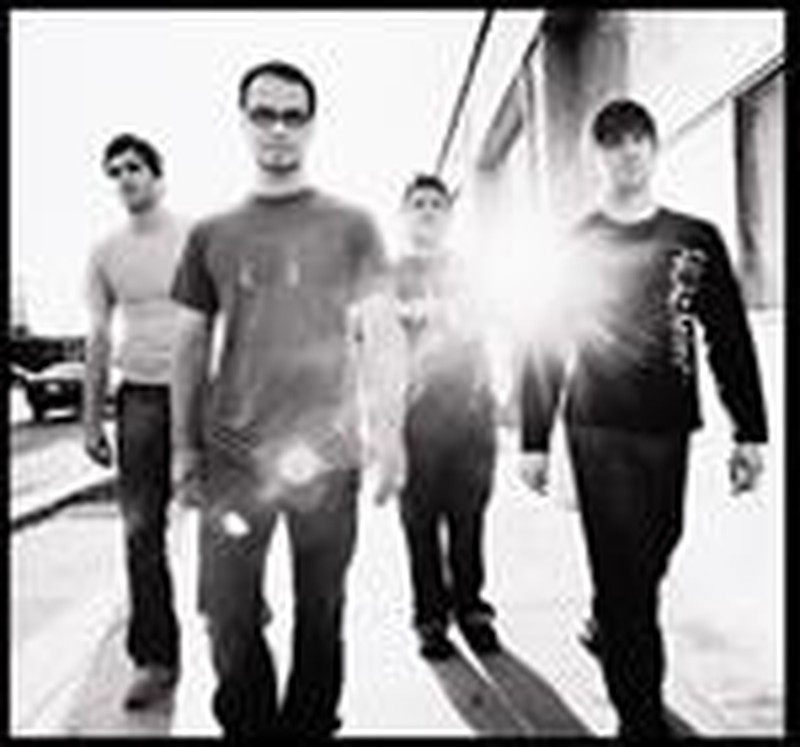 When Lamont Hiebert picked up a guitar for the first time at the age of 19, writing worship music came naturally, but he had no aspirations of making CDs or getting a signed record contract. "I just wanted to get alone with God, make some melodies and strum my guitar," says Lamont, singer, songwriter and front man for the band Ten Shekel Shirt. "In some ways, nothing has changed; now I just happen to get alone with God in front of a bunch of people." Heavily influenced by Dave Matthews, Counting Crows, Brian Doerksen and Martin Smith, Lamont began writing songs to God that revealed his honest and heart-felt worship.
Listen to samples of Risk, the new album from Ten Shekel Shirt.
Playing music has also been a big part of Ten Shekel Shirt bass player Tommy Lee's life. "I think music is a gift from God and I want to give it back to Him," he says. Lee played with bands in and out of school and church in his hometown of Jamesburg, New Jersey, influenced by the legendary sounds of the Beatles, Rush, Yes, The Police, Sting and by the spiritual depth of Keith Green and Kevin Prosch. He also realized early on that his dream was to leave some sort of lasting musical legacy that would also affect people spiritually. "I pray that people's lives would be changed because of our music," says Lee.
The members of Ten Shekel Shirt met in Tyler, Texas while working with Youth With A Mission (YWAM), an international missions organization. After moving to New Haven, Connecticut in the fall of 1999, they began playing at open mics and clubs in the Northeastern U.S. Many people came to hear the band in response to Lamont's 1996 project Dreams of God. The band's reputation continued to grow.
Meanwhile, Lamont continued penning new songs. After being featured on Maranatha's Praise Band 10, Lamont's song "Meet With Me" had quickly become a contemporary favorite among worshipers from around the country. It was this song, in fact, that would open Much, Ten Shekel Shirt's debut release with Vertical Music. With its heartfelt longing for a connection with God, the song would set the tone for the rest of the album. Much would go on to earn critical acclaim from the media, including "Album of the Year" from worshipmusic.com. The first single, "Ocean," went to the top of the chart on Christian Hits Radio and the band received a Dove Award nomination for Praise and Worship Album of the Year.
But the Shirts didn't let the success of Much go to their heads. Much to the contrary, they continued to develop their reputation for delivering a modern rock and acoustic sound that transcended the traditional barriers that many Christian artists find themselves up against. "When I write songs I actually have three audiences," Hiebert explains. "God is the ultimate audience, and I want to write songs that can be sung by a church congregation or a student group. However, in that, I want to use words that a non-Christian could come off the street and sing along in their everyday language. Songs with themes that are worshipful, but that will also touch those who are still seeking."
Ten Shekel Shirt is taking 'worship as a way of life' seriously by getting involved in the work of The International Justice Mission (www.ijm.org), a group whose purpose is to rescue oppressed people from human rights abuses such as forced prostitution and bonded slavery. Lamont believes that sacrifice is essential to living a Christian life. "A lot of times I can get so caught up in my own little world that seeing the plight of those in other countries can be a real wake-up call," he says. "Living a Christian life should be about boldly sacrificing, not merely self-preserving. It's about reaching out in love to someone, regardless of where they've been."
Never afraid to chart a different course or venture outside of conventional boundaries, Ten Shekel Shirt has taken to exploring new lyrical and musical landscapes, all while staying true to what matters most. Risk, the band's sophomore effort and latest release with INO Records, merges the acoustic-driven sound that they are so well known for with new electric sophistication. The band's desire in making music is to create a place where people feel the safety and freedom to meet with God, and Risk is the next step in the evolution of that quest. "So often we think that meeting with God has to happen in worship, but it can happen while reflecting on a loved one, spending time with good friends or reaching out to those in need," says Hiebert. "That's what this record is all about."
J. Gary Walker is a writer and editor who lives in Mobile, Alabama.