Meet & Greet: The Parachute Band
Will Banister

Contributing Writer

2006

10 Mar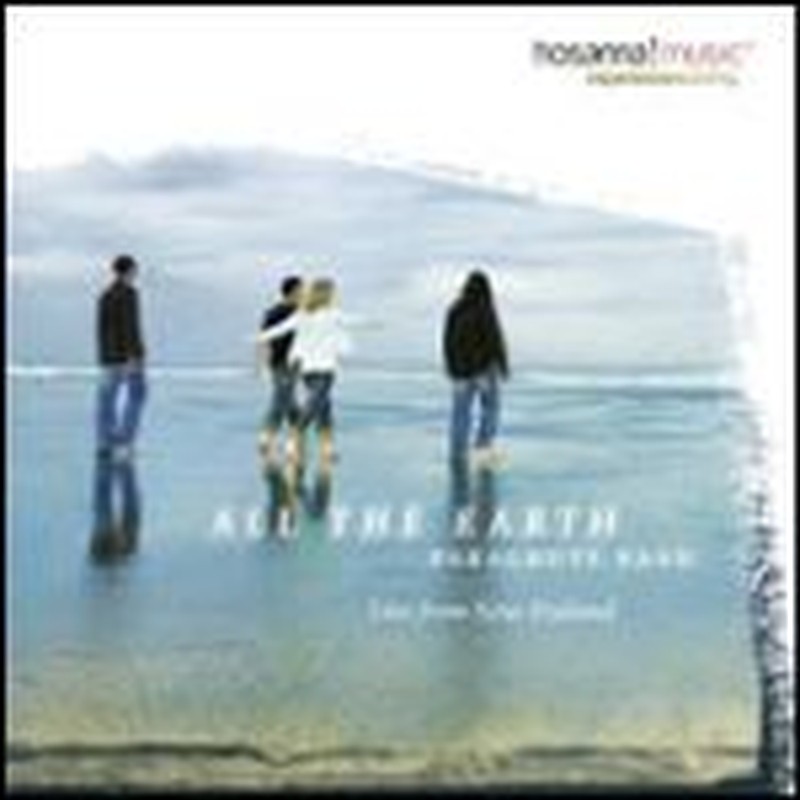 Most of us likely think of New Zealand as that green little thumb of an island, right next to that larger fist of an island in the South Pacific—the one where Mel Gibson, Nicole Kidman or Russell Crowe hail from.
It's true. Australia often eclipses New Zealand in terms of entertainment. And what's true for Hollywood is also true for Christian music; namely, the Aussies are "it."
Think of Rebecca St. James, the Newsboys, and Darlene Zschech, just to name a few.
Yet things seem to be changing on that front. New Zealand is also determined to tell the world about Jesus via global worship and song.
Case in point: The Parachute Band.
With a new live CD on the shelves—All the Earth: Live From New Zealand—the Parachute Band is flying high these days. With six albums under their belt (all of which have reached gold status back home), not to mention three nods from the New Zealand Music Awards—where they've thrice won for "Best Gospel Album"— they are now more popular than ever. All the Earth, the band's seventh album, is their best yet.
Listen to song clips or buy All The Earth at Songs4Worship.com!
So what makes All the Earth so special? Well, it's in part due to the vast array of New Zealand songwriters who have lent their pens to this project. In fact, over the past eight years, the Parachute Band has culled worship songs from all over their native country, and sought to promote them—not only via recording, but also at the Parachute Festival, where since 1996, they have led worship. Over 25,000 worshipers attended the festival in January of 2006.
"Our heart as a band has always been to capture what God is doing in our nation of New Zealand," says the group's worship leader Libby. "For a long time we were hearing fantastic songs being written in churches all over our country, but staying confined within the wall of those individual churches."
The solution? To bring those songs out into the open and celebrate them, which is what they have done, not only at the annual festival, yet on all of their albums. The foursome is adamant about championing forgotten songs. They're worship sleuths, always searching for good songs to celebrate—songs that are born away from the fanfare and miles away from the spotlight.
The band consists of Libby and Wayne and Rhys and Julian, who all seem to prefer to operate on a first name basis.
As for the sound of the Parachute Band, it's evolving and eclectic, dabbling in pop/rock and R&B and funk and Gospel, etc. In other words, they're not shy having a mish-mash of influences. They prefer to keep the music simple and singable, just like worship should be.
"Musically, we strive to stay fresh and not become stagnant," says bass player Rhys, which may help explain their genre wanderlust. "As a kid, I discovered a whole host of styles that I enjoyed…acid jazz, funk, acoustic progressive rock, hip-hop—a big jumble of music."
Yet those lateral influences only serve to feed their vertical commitment to worshiping God and leading others in that process.
"It seems to me," says Libby, "that there has been a definite shift from me-based worship to Him-based worship—there is such a power and strength in declaring who He is rather than just what He has done and what I need from him. That's why I still love Matt Redman's beautiful song called 'Heart of Worship,' because it's ALL about Jesus and not about us!"
Amen to that. And it's that heartbeat for authentic worship that propels the Parachute Band to continue its free-fall of heartfelt worship, as well as their quest to champion songs that put a smile on God's face.
"There is a sound of worship rising from the ends of the earth," adds Libby. "And this voice of passion and strength from our nation of New Zealand is part of God's bigger plan to cover the whole earth with His glory!"
—Will Banister is a freelance writer living in Nashville, TN.