Meet & Greet: Travis Cottrell
Laura Harris

Contributing Writer

2005

31 Jan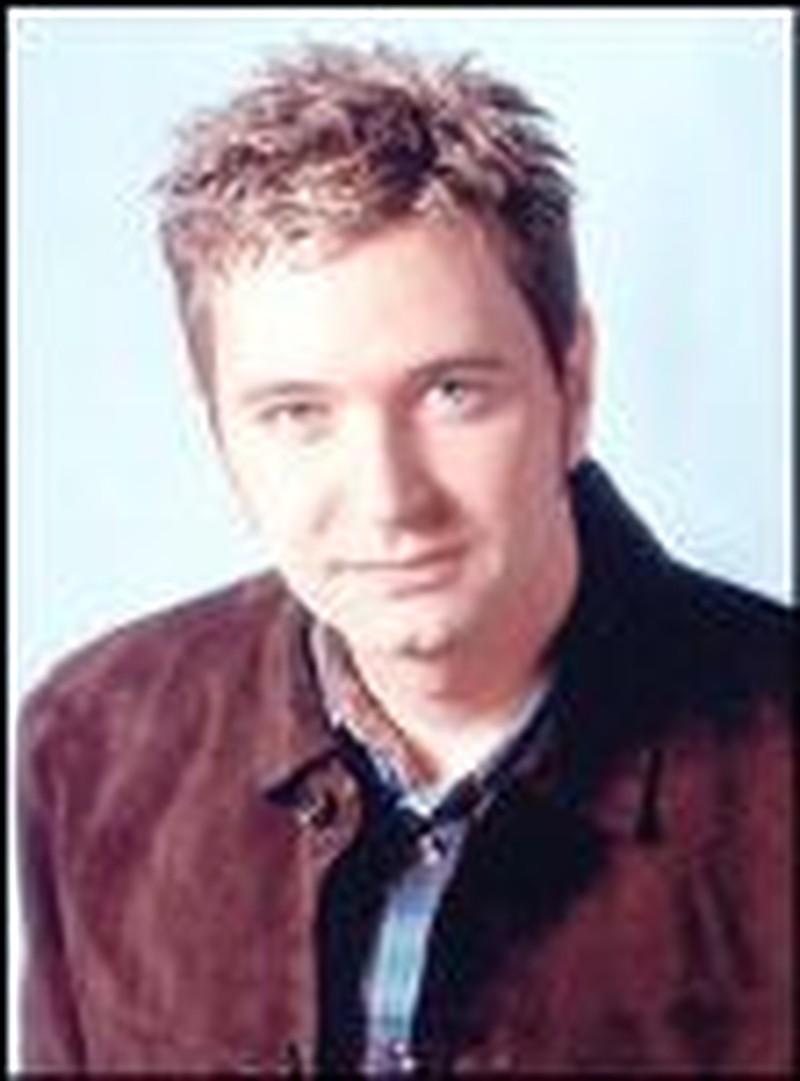 Though he's a prolific songwriter and performer, Travis Cottrell would just as soon you forget about anything he's ever done and set your sights on something higher: worshipping God. And while most of his fans would gladly accommodate the request to turn their gaze upward, ignoring Cottrell's accomplishments might ultimately present them with a bit of a problem. He's written songs for other well-known artists. He's penned musicals. But perhaps he is best known as the worship leader for Beth Moore's 'Living Proof' events, a gig that takes him on the road to serve thousands of women across the country each year. What is it like for a man to consistently find himself amidst so many women? "It's been interesting, says Cottrell. "I definitely feel called to these events, and I feel called to that audience. I didn't set out to have a ministry that caters largely to women, but I certainly do love it. It's caused me to change the way I pray for people that I minister to, and it's caused me to pay more attention to the issues that my wife or my sisters may face."
Listen to new songs from the latest Hosanna! Music release, Travis Cottrell's Alive Forever.
Being an integral part of Living Proof Ministries has been a substantial piece of Cottrell's story, but it's certainly not the whole story. Studying music at Nashville's famed Belmont College in the early 90's, the North Carolina native graduated with a vocal performance degree and set out to carve a significant niche in the flourishing Christian music industry. And carve he did. One of the first songs he wrote, "It's Only Thunder," landed on Larnelle Harris' I Choose Joy. His next published work, Waiters: A Youth Musical About Serving the Lord, became that year's best-selling youth musical. But it was a temporary stint as worship leader for his church that led Cottrell to what he now firmly believes is his calling, namely, assisting others in worshipping and worship leading. "I love what I do," he reflects, "but sometimes it's a challenge. Part of why I feel like I'm on this earth is to [build a] bridge between generations. We're somehow caught in the middle of changing times in the church, and we're having to change our paradigm of what worship is. That's part of the battle that's going on in so many churches--'Should we sing choruses or hymns? Should we use piano or organ?' Regardless of how those questions are answered, I believe that worship is not just three songs and a closing benediction, it's an expression of gratitude and our thanksgiving to God for who He is and what He's done."
Cottrell serves the church in a variety of ways. In addition to leading worship at "Living Proof"events, he and his team do worship concerts at churches, and also offer hands-on consultation to congregations looking to take the next step in their worship experience. "I may visit a church where the choir and the worship team have learned some of my songs," he explains, "and then I'll go in and lead a workshop where I can equip them with tools to strengthen their ministry. Or sometimes we go to churches and do some worship leading alongside their team, inviting them to participate with us as we lead a special event."
Just a short conversation with Cottrell reveals that everything he does points back to the ultimate goal of equipping people to worship. Whether it's workshops or songwriting or recording, it's all for the purpose of putting resources in the hands of those who need them. His newest release, Alive Forever, is certain to offer ample support to those who seek such assistance. Combining new originals with classic worship standards, the album is teeming with fresh expressions of praise and adoration. From the hymn, "Praise to the Lord, the Almighty" to the title track, "Alive Forever," (which became a poignant anthem for his family when his mother passed away last August), Cottrell provides abundant evidence that true worship transcends genres and generations.
When asked what kind of a musical legacy he would like to leave the church, this happily-married father of three underscores his desire to move past the notion that music and musical styles are synonymous to worship. "I would hope that I would be remembered as someone who has a passion for Jesus, passion that supercedes any kind of musical style," he says, ardently. "I would hope to make a mark--small as it may be--that shows that we can't define our expressions of worship generationally. Part of what's going on in the church and in our disagreements about worship, is that we all want to worship like we grew up worshipping. We want it to sound pleasing to us. To me that's not what worship is about."
"To me," he continues, "worship is not a sound, it's a lifestyle, it's our heart. If I could change someone's perspective on what worship is, that's exactly what I set out to do. I think that's what my destiny is."
Laura Harris is a freelance writer who lives in Austin, Texas.