Open Wide the Gates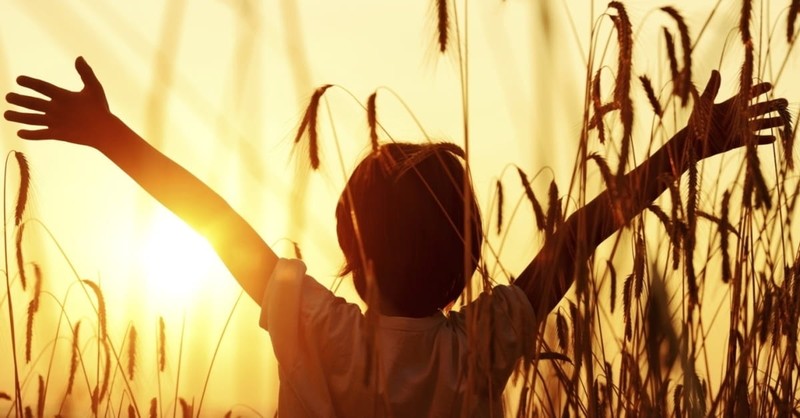 "Lift up your heads, O you gates; be lifted up, you ancient doors, that the King of glory may come in. Who is this king of glory? The Lord strong and mighty, the Lord mighty in battle. Lift up your heads, O you gates; lift them up, you ancient doors, that the King of glory may come in. Who is he, this King of glory? The Lord Almighty -- he is the King of glory" (Psalm 24:7-10).
What a privilege it is for you and I to pray that the King of glory would come into the gates of our cities and nations. The King of glory is mighty in battle. The Lord Jesus Christ is the Lord of hosts, the Commander of heaven's armies. He is eternal, holy, and mighty. Psalm 24 is a battle cry for the Kingdom to come to earth. It also looks forward to Christ's future entry into the New Jerusalem to reign forever!
You and I are in a war of tremendous proportions. Wherever we are living, we are to battle for the land and must pray for the King of glory to come in and rule in our nation. When we do this, we are cultivating a Kingdom prayer life. The question we must ask ourselves is:
"Are we using our authority in prayer?"
The astounding reality is that God actually shares His authority with us (Luke 12:32). It is our responsibility to pray for our president, king, prime minister, and leaders to yield to God, working for His righteousness to come forth. He is the Judge and Ruler of the universe, and we are here to enforce His Kingdom on earth through our prayers. It is not only a privilege to help bring in His Kingdom, but it is our responsibility to use our authority in prayer. Let's learn to be intercessors like Moses.
Prayer Warriors for God's Kingdom
"As Moses stretched forth his rod on God's behalf over Egypt, so the church by its prayers stretches forth Christ's authority over the nations and their rulers." --Derek Prince
In this great warfare between the powers of light and the powers of darkness, how do we prepare for battle? To be a prayer warrior for God's Kingdom, what qualities do we need to pray for? We are at war against the forces of evil, and we must not take this lightly. Just as we must exercise to keep physically fit, there are spiritual qualities we must also exercise in order to be fit for war in intercession. There are personal qualities we must develop in our lives. Jesus Christ is King of kings and Lord of lords! We must prepare for battle through:
Intimacy: We must have an intimate relationship with the Lord. We must be one with Christ, listening for His directions and assignments, strong in worship and the Word.
Our Position in Christ: We must know who we are in Christ and that He is the King who is mighty in battle. We must wage war in Christ's authority through prayer.
Faith: We must believe in the power of prayer and that God will use faith-filled prayer to break the power of evil over the land. He is greater than the enemy and has defeated Satan at the cross.
Character: We must realize that godly character will cause the enemy to flee. God is looking for integrity, the fruit of the Spirit, and a dedicated life. Growing in holiness and humility is opposite of the enemy's pride. Humility enables us to receive the grace of God.
Discipline: We must say "no" to the things that weaken our spiritual lives such as too much TV, food, or laziness. Soldiers must live a disciplined life even when they don't feel like it. In order to pray for the government in our land, we must exercise self-government first.
Truth: We must be truthful without any hypocrisy or falsehood in us. We are here to speak truth, study truth, declare the truth, and hold onto it tightly during times of warfare (Zechariah 8:16-17).
As believers we must understand our rights and responsibilities as citizens of heaven. We must know our position in Christ at God's right hand. We are made alive, raised up, and enthroned in the heavenly kingdom. It has already been accomplished (Ephesians 2:4-6). Psalm 24 was probably used in corporate worship many times. The people outside the gates would call out to the temple gates to open and let the King of glory in. From inside, they would say,
"Who is this King of glory?"
Outside in unison they would say, "The Lord strong and mighty, the Lord mighty in battle."
They would proclaim God's great power and strength. Then the gates would swing wide open. Should we not do the same regarding our need for God's presence in our cities?
When my husband and I travel to other countries, we spend time waiting in airports. We just arrived in Spain a couple of days ago. On this trip we spent all day waiting in the airport in Kansas City because our flight was canceled because of tornadoes in Texas. Waiting is not easy. Often in other countries I have heard this call over the airport loud speaker: "Will [person's name] proceed urgently to his gate!" They are paging for someone because his plane is about to take off, and he is not present. Many of us don't realize that our nations are in urgent need of prayer. We are taking our time, but God is asking us to proceed urgently to heaven's gate, to the throne room of prayer. We must beware of complacency. This is the time to seize the moment in prayer and intercession for our countries.
In the real life airport situation, missing a plane can cause a lot of time and discomfort. But for us to miss this window of opportunity to pray for our leaders and our nations can cause us years of agony and pain. There isn't much time left. We must proceed urgently to the gates of heaven and take our authoritative role in prayer for our cities. We read in Luke 18:7-8, "And will not God bring about justice for his chosen ones who cry out to him day and night? Will he keep putting them off? I tell you he will see that they get justice, and quickly."
God is the supreme ruler over all human affairs, and we can exercise a decisive influence upon the course of our governments through prayer and godly action. God's kingdom is supreme over all other kingdoms and over all other forces that work on earth (Philippians 3:20, Psalm 103:19, Ephesians 1:20-23). Let's extend the rod of Christ's authority and advance His kingdom. Let's bring heaven to earth through our prayers. Even though we are in a tremendous battle against the forces of darkness, the truth that Christ is the supreme ruler over all rulers and governor over all governments is reason for us to rejoice!
"Lord, I pray that you would teach me how to be a prayer warrior for Your Kingdom. Help me to cultivate a Kingdom prayer life. Teach me to pray Your Word over my city, my nation, and my family. Develop intimacy, faith, discipline, truth, and character in my life. I long to walk in the fruit of Your Spirit. I long to speak truth, study truth, and declare truth daily in my life. Teach me to pray regularly for my nation, president, and city. Teach me to pray Kingdom prayers for my city and nation. I thank You that You are the supreme ruler over all and Your Kingdom is supreme over all kingdoms. I praise You because You are the King of glory. 'You are worthy, our Lord and God, to receive glory and honor and power, for you created all things, and by your will they were created and have their being' (Revelation 4:11). In Jesus' name, amen."
Please pray for us as we pray for the King of glory to come here in Spain. We are traveling with a team throughout Spain until May 3rd. Please pray for the establishing of Houses of Prayer in Madrid, Seville, Malaga, Cordoba, and the nation of Gibraltar.
"He rules now in the midst of his enemies and rules by the rod of His strength (Psalm 110:2). The rod is the mark of the ruler's authority. The rod of Christ's authority, exercised in His name, is sent forth through our prayers. In every direction that the rod is extended, the forces of evil are compelled to yield, and Christ in turn is exalted and His kingdom advanced." --Derek Prince
Together in the Harvest,
Debbie Przybylski
Intercessors Arise International
International House of Prayer KC Staff
Publication date: April 25, 2012