Pick of the Week: The Best of 2003
Chris Davidson

Contributing Writer

2004

15 Jan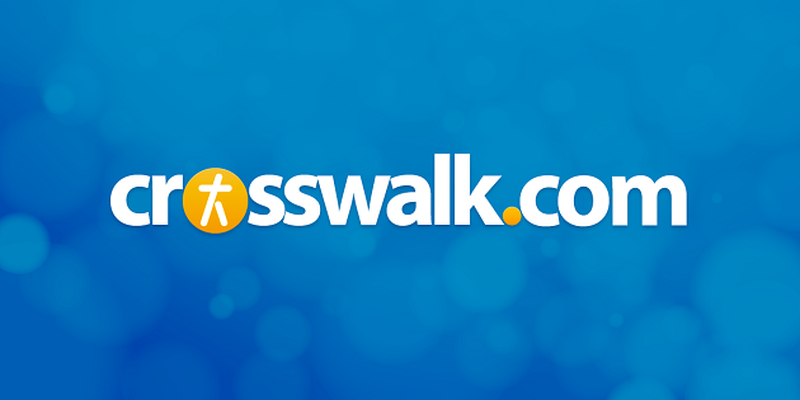 It's been a great year for new music that inspires and moves us toward the Lord in worship. Take a look (and a listen) back at some of our favorites from the past year, projects that will be perennial favorites for years to come. And if you missed out on getting them the first time around, now's your chance!
Cover the Earth: Lakewood Live
Recorded at Lakewood Church in Houston, Texas, one of the largest and fastest growing churches in America, produced by Israel Houghton and Aaron W. Lindsey, and featuring the worship leadership of Houghton and Cindy Cruse-Ratcliff, Cover the Earth is a compelling, uplifting live album that focuses squarely on the victory and hope found in Jesus. The album features "Cover the Earth," "Sweeter," "Friend of God," "Sing," "Bless the Lord," "Holy You Are," "Free for All," "Sing Over Me," "I'll Never Stop Loving You," "Glorify Your Name," and 'He Lives." Cover the Earth also comes with a Worship Leader Assistant CD-ROM Digital Songbook, a new approach to traditional hardbound songbook, helping worship leaders, vocalists and musicians master new songs and lead others in worship. If it's energetic worship you're looking for, don't miss this follow-up to We Speak To Nations.
Live worship recordings span the gamut from low-tech and low-emotion to state-of-the-art and high energy. Depending on what draws your spirit to worship, either can be just as moving and just as worshipful as the other. Hope is one of those live worship recordings that is sure to resonate with anyone who desires to praise God, to see His glory inhabit the adoration of those who worship. It's an energetic, heart-stirring means of connecting with God, with hope-filled songs you'll go back to time and time again to express your love for Him. Hope features "Better Than Life," "Glory," "Ever Living God," "Need You Here," "My Hope," "Still," "Angels," "Can't Stop Praising," "You Are / You Are Lord," "Here I Am To Worship / Call" and "Highest." Bonus CD includes: "Song Of Freedom," "Shout Your Fame," "Exceeding Joy," "King Of Love," "To The Ends Of The Earth," "Free" and "Highest" (reprise).
Michael W. Smith: The Second Decade
Michael W. Smith's incredible body of work is a testament to the impact he's made as an artist and songwriter within the Christian music industry for the past 20 years. The Second Decade underscores the fact that Smith has been able to reinvent himself and craft some of the most innovative and inspirational music of his career these past 10 years. Highlights include "I'll Lead You Home," "This Is Your Time," "Missing Person," "Love Me Good" and the spectacular instrumental, "Freedom." Pick up The Second Decade CD today or order the Limited Edition CD that includes a DVD with music videos, interviews and a humorous tribute to Michael from his family. This two CD collection features: "Signs," "Missing Person," "Cry for Love," "This Is Your Time," "Live the Life," "Never Been Unloved," "Love Me Good," "Breakdown," "Straight to the Heart," "I'll Lead You Home," "Above All," "You Are Holy," "Friends 2003," "Freedom" and "Raging Sea."
Capturing the intensity of worship at the latest national Passion gathering, this sixth Passion CD from sixsteps records features well-known praise songs and exclusive new cuts from popular singer/songwriters Chris Tomlin, Matt Redman, David Crowder Band, Charlie Hall and others. Recorded live at the OneDay03 event in Sherman, Texas, in May of this year, the CD brings home the energy, fervor and creativity that has become synonymous with each of the Passion events. The album's thirteen songs include Tomlin's "Not To Us" and "Holy Is the Lord," Redman's "Blessed Be" and OneDay03 theme song "Come, Let Us Return To the Lord," Hall's "Sending" and David Crowder Band's "O Praise Him (All This For a King)." Also on the CD are "Revolution Cry" from Steve Fee, "Sing To the King" by Candi Pearson and "Knees To the Earth" by Watermark.
This is the fourth release in the best-selling WOW series that first launched in 1999. With 33 songs in this two-disc set, WOW Worship (Yellow) pulls together an exemplary collection of not only great worship songs, but talented CCM artists who bring their own distinctive voices to those songs. It's a great addition to any music library. The set includes seven brand new versions of worship songs not available anywhere else—"Be Thou My Vision" by Jars Of Clay, "Majesty" by Caedmon's Call, "Hungry" by Joy Williams, "Better Is One Day" by FFH, "Shout To The Lord" by Mark Schultz, "Thy Word" by 4HIM and "You Are My King" by NewSong—as well as three bonus songs! The best of the best from this year. We're convinced you'll love it.
The group that dominated radio charts this past year with the mega-hit "I Can Only Imagine," nabbing 2003's Dove Award for Song of the Year, is back in full force with its sophomore release, Spoken For. Spoken For picks up several steps beyond where Almost There left off, showcasing a cohesive blend of guitar-driven roots rock and powerful ballads. This new batch of songs displays both a musical and spiritual growth, and lead singer Bart Millard shines as he sings each song with a passionate intensity and emotion. While these melodies are musically accessible, the lyrics are refreshingly deep, a combination that may broaden your definition of "worship" music. "...We wanted this album to reflect how grateful we need to be that God ever looked our way," says lead singer Bart Millard. "If somebody listens to the album and walks away a more grateful person, then we've accomplished what we've been called to do."
Darlene Zschech: Kiss of Heaven
If you want to see just how gifted Darlene Zschech is, if you want to know what makes her tick and why she's devoted her life to the worship of God, Kiss of Heaven is about as close as you'll get to the answer. It's not for congregational use, but it's a beautiful, worshipful album about life, love and the true source of both. "When I'm writing for a congregation," Zschech says, "I'm thinking of them, thinking 'how can I help them express corporately what is in their heart?' Whereas this is just what I want to say." She's also written a companion book, The Kiss of Heaven: God's Favor to Empower Your Life Dream. You can read an excerpt from the book here. The CD Kiss of Heaven includes a solo version of "Shout to the Lord," a new version of "Kiss of Heaven," originally recorded for The Mercy Project, U2's "Walk On" performed with Martin Smith of Delirious and dedicated to the women of Mercy Mininstries, as well as "Pray," "Faithful," "Beautiful Savior," "Everything About You," "Promise," "Irresistible," "Heaven On Earth," "Everlasting," "Dream," "Wonderful You," and "Thank You."