Song Story: Matt Redman's
Debra Akins

Contributing Writer

2003

29 Apr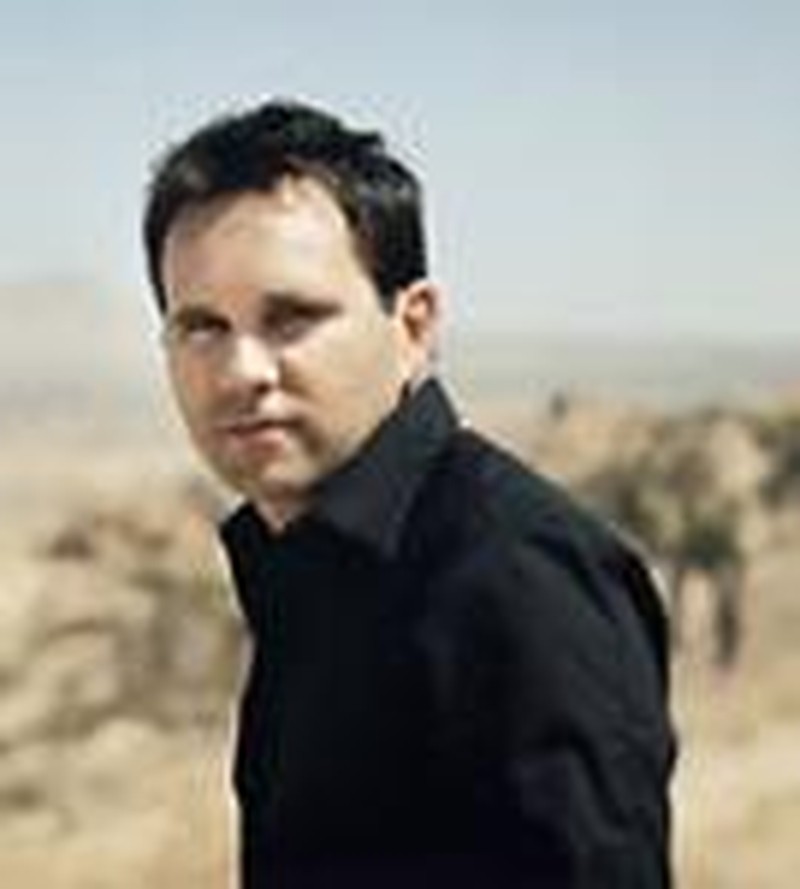 A gifted and respected songwriter, Matt Redman's songs have become mainstays in today's worship repertoire and have impacted audiences across the world. He's penned some of the modern worship movement's best-loved classics including "Heart of Worship," "Better Is One Day," "Let My Words Be Few" and "Once Again," all of which have appeared on numerous worship recordings. Many of these songs were birthed during his nine-year tenure as worship leader at Soul Survivor Church in Watford, England.
Read a review of Matt Redman's Where Angels Fear to Tread, on which "Let Your Glory Fall" appears.
It was during a sabbatical last year that Redman set aside a few songwriting days as part of his time of renewal. "Songwriting doesn't feel like work to me," he says. "It feels like the most natural way of responding to God. It's almost like it's a part of my devotions. Every song involves a Bible study and a time of pouring out my heart to God."
The songs that came out of that sabbatical were part of the newest musical creations that appear on Redman's current album, Where Angels Fear to Tread.
Where Angels Fear to Tread features a new recording of "Lord, Let Your Glory Fall," a song that Redman wrote more than four years ago. It has already become a worship classic, having been recorded by multiple artists and worship leaders, including Don Moen. Most recently, "Let Your Glory Fall" became the title song for the new worship album from Phillips, Craig & Dean.
"This is the oldest song on my album and, for me, it feels like the one that almost got away," Redman says. "We've done it many times in worship, but I'd never done a studio version of it. I knew if we didn't record this one now, we never would. It turned out that there was a really lovely moment in the recording of this song, and I was really glad we were able to capture it."
That "moment," Redman says, felt like a moment of "spontaneous passion." He adds, "I love that approach because sometimes I worry that worship projects can get a bit dry, and I just hope that it's more than just songs. I hope it can reflect something of the church, in terms of the people of God responding to God together."
"Lord, Let Your Glory Fall" is based on 2 Chronicles 5-7, the Scripture that tells about Solomon's dedication of the temple. It's a Scripture Redman says he returns to often. "It's an amazing picture of congregational worship," he says. "It has everything—a hearty band (120 trumpeters!), a big song of praise, unity, consecration… and the presence of God. So the song recalls that amazing day they dedicated the temple to God and met with Him so powerfully, and says, 'Lord, let your glory fall on us, as on that day.'"
Stylistically, it's a fresh sound for Redman, an aggressive tempo with alternating time signatures of 3/4 and 4/4 in the bars of the verse. It was such a different feel for him, he claims it took him a while to get used to playing it on the guitar.
"It's so important to keep moving on and evolving—lyrically and musically," Redman says. "I make a conscious decision to keep stretching myself, to try and do things like make sure there are some chords popping into my songwriting that I haven't used before—or even words. I love it when I write a song and use some word or phrase that I've never touched on before. It's all part of stretching as a songwriter and making a conscious effort to evolve."
The songwriting process is something Redman doesn't take lightly, especially when thinking in terms of worship. "Songwriting is all about revelation," he explains, "and as a songwriter who's writing congregational worship songs, you've got to see before you sing. You've got to have a little fresh insight on some part of divine revelation. So I'm trying to learn that lesson, because I think it's sometimes almost not worth singing out until you've seen something fresh."
Redman even admits to being inspired by something best-selling author Stephen King once said. "He said write with the door closed, but rewrite with the door open," Redman explains. "And I just thought that probably describes my songwriting process, and I was encouraged because I think that's a great piece of advice. When it comes to worship songs, get in a room with God, get in touch with Him, feed on His Scripture, and enter into His presence. Just pour your heart out to Him. But then, rewrite with the door open. Edit the song; crop the song by looking at where the song is going. Will this help my congregation? Is there anything in it that might hinder them? Does it all make sense, is it all truthful? The inspiration is when you're in that room alone pouring out your heart, and the perspiration side of it is getting to grips with the song and inviting other people to listen."
—Debra Akins