Special Qualities of a Worship Song
Paul Baloche

Leadworship

2007

6 Jun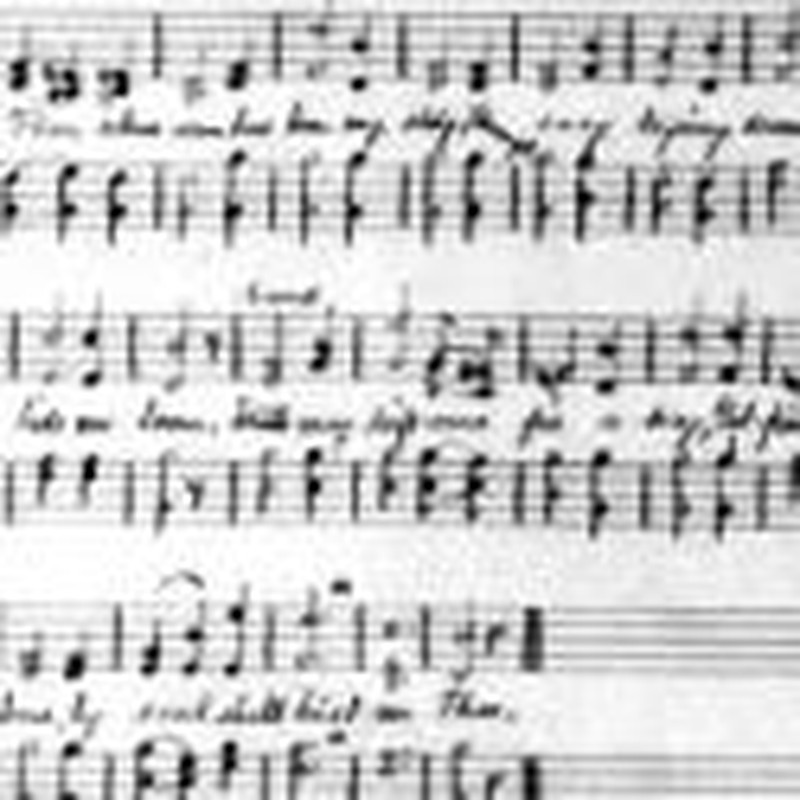 A good worship song shares the same qualities as any well written song, but it has certain specific characteristics not necessarily found in some of the others. A worship song is like a greeting card to the Lord from all of us. It speaks not just to us, but for us, providing a way to express ourselves to the Lord together. So a worship song, more than almost any other type of song, needs to expresse a universal sentiment, something we can all agree on as our own expression of love to Him.
Praise and Worship songs fall into three categories:
Songs sung directly to the Lord (such as "Lord, I Life Your Name on High," "I Love You Lord," and "Open the Eyes of My Heart")
Songs about the Lord ("Awesome God," "Great is the Lord," and "He is Exalted")
Exhortations to Praise or Worship the Lord ("Shout to the Lord," "Give Thanks," and "Majesty")
The first category is sometimes referred to as "vertical songs," and the latter two as "horizontal songs."
There are certain defiinable qualities that make a song effective. So it stands to reason that a list of the 25 most used worship songs would be a good thing to study. Christian Copyright Licensing, International publishes such a list, updating it regularly as churches report their use. Look it up on www.ccli.com and analyze the songs. You can probably already sing at least the title lines of most of them. The list changes little from year to year, but songs shift positions and each time a few drop off and new ones appear.
It is valuable to recognize the qualities that make these songs successful, so you can compare your own worship songs to them and see how you can improve your writing. We analyzed the current CCLI Top 25 worship songs just before we went to print, and here's what we noticed:
Almost three quarters of these songs are addressed directly to the Lord.
Almost all are in major keys.
Most of them have a "built-in cry."
A "built-in cry" is important in a worship song. Usually this happens when key words that express heartfelt worship, longing, or yearning occur on long tones, especially in the higher register, as if reaching out or upward. See how many you can find in your favorite worship songs.
Examples:
"As the Deer." The first three syllables of the chorus stretch out in long tones on the octave: You... a...lone...
"I Love You Lord." to wor...ship... you...
"Breathe" (This is the air I breathe). This song has two cries, the title line with its high note on air, and the even more emotional cry on I in the first two lines of the chorus.
"Shine Jesus Shine." This cry is especially effective because the verse has been moving around with lots of short notes in the low range before suddenly leaping up to the high, open-sounding long "Shine" on the chorus.
Keeping it Simple
Simplicity is vital in a strong worship song: simple lyric concept, simple melodic concept, simple chords and repetition repetition repetition. Simple, but not simplistic.
A study of the CCLI list shows us that these successful "people songs" are simple in harmony. A worship song with complex harmony will probably not get established. One reason is that Christian music publishers aren't interested in songs with many altered and extended chords that the average church band can't play. Maybe you have a diploma from the Modern Jazz Institute and a complete command of modern harmony and improvisation. Good! Enjoy it! It will help you to know how to create beautiful and moving but simple colors - unexpected chord changes, pretty inversions, color tones in the melody, alternate bass tones, and colorful tones and lines in the accompaniment - and save the more complex harmony for other occasions.
Harmony doesn't have to be complex to be beautiful. That artsy side of you can do some damage. If you get too complicated you've eliminated about 70 percent of the churches out there that could be singing your song.
Songs for the Common Man
Mark Twain expressed the secret of his success this way: "My books are water. Those of the great geniuses are wine. Everybody drinks water."
Remember, when you're writing congregational songs, you're writing songs to be sung together by average people, very few of whom have musical sophistication or training. If you're a trained musician, you may have certain cultivated tastes, and it may be hard for you to lay some of them aside to create songs simple enough for untrained people to sing.
Paul Baloche has been the Worship Pastor as Community Christian Fellowship in Lindale, Texas for the past 14 years. www.leadworship.com. This article originally appeared in Worship Musician Magazine. Used with permission from the author.