The Heart of Worship
Veronica Jones-Brown

2007

13 Jun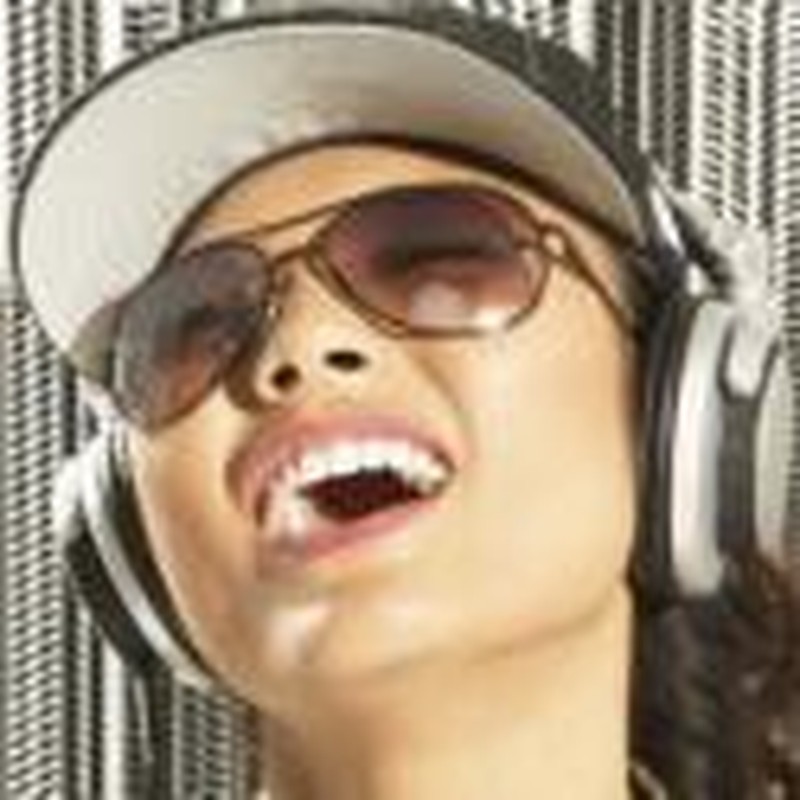 We all have lids — factors that determine personal, professional, and spiritual levels of effectiveness.  The lower an individual's concept of God, the lower the lid of Divine intimacy. The higher our conception of God, the greater the condition of our relationship and service. One of the best ways to increase our conception of God is through worship. Learning how to worship God for who He is brings us into a deeper relationship with Him that will affect every area of our lives. Intimate knowledge of God — great or small, accurate or inaccurate — always determines the quality and acceptability of worship. We can see this in the life of King David. 
David — warrior, king, poet, songwriter, musician, and dancer — definitely accomplished great and wonderful feats for God.  "Alone" he faced and defeated a bear and a lion. But he wasn't really alone. During time spent shepherding his family's sheep, he learned how to worship God. His relationship with God gave him the strength to face and defeat those two mighty animals. His intimacy with God also gave him the courage and strength to face and defeat one of Israel's greatest enemies — Goliath (1 Samuel 17). After becoming king, he subdued his enemies and forged a unified national identity for Israel. However, of all David's roles and accomplishments he is most remembered as a true worshipper.
David's worship flowed from his ever-deepening knowledge of God. With his heart brimming over with knowledge of the Divine, he penned powerful phrases and metaphors sketching the face of the invisible God. "The LORD is my rock, my fortress and my deliverer; my God is my rock, in whom I take refuge. He is my shield and the horn of my salvation, my stronghold" (Psalm 18:2, NIV). "[God] is my mighty rock... You, O God, are strong... loving."(Psalm 62:7, 11-12, NIV).
David's life — one marked by worship — helps us to understand A. W. Tozer's belief that "worship is pure or base as the worshipper entertains high or low thoughts of God."[1] David obviously held high thoughts of God.
Dirty Windows
As Christians, we yearn for a deeper understanding of God. But the Apostle Paul helps us to understand that the knowledge we gain of God while on this earth is incomplete. "For now we see through a glass, darkly; but then face to face: now I know in part; but then shall I know even as also I am known" (1 Corinthians 13:12, KJV).  In this world our knowledge of God is not only limited, but distorted because we filter it through our own perceptions of Him. Seeing God through our very subjective points of view is like looking through a dirty window. When we look through a dirty window, we are unable to gain a clear view of what's on the other side. Instead, we are faced with a hazy reflection of ourselves. Likewise, when we look at God we see Him through the "dirty window" of our lives layered with our perceptions, our experiences, our worldview — the limiting and flawed things of this world. These projections taint our image of God, hindering us from forming an accurate picture of Him. Before we can get a clearer picture of God, the window through which we view Him must be washed clean.
Clean Windows
Tozer insists that what comes into our minds when we think about God is the most important thing about us.[2] As our perception of Him changes, our view of ourselves changes as well, and ultimately our worship becomes more pure. What thoughts do you hold of God? On the subject of gaining knowledge of God, Arthur Pink writes, "the foundation of all true knowledge of God must be a clear mental apprehension of His perfection as revealed in Holy Scripture. An unknown God can neither be trusted, served, nor worshiped."[3]
King David found the more he worshipped God, the greater his level of knowledge and trust grew — in God and himself. The same is true for us today. God must be the center of worship. Our heart's cry should be to know HIM — His face, His ways, and His will.
Tozer believed the fundamental issue for every Christian should be God: "That He is; what He is like, and what we... must do about Him."[4] The great theologian Charles Spurgeon taught that every Christian must devote time to study of the Godhead.
...the proper study of God's elect is God; the proper study of a Christian is the Godhead. The highest science, the loftiest speculation, the mightiest philosophy, which can ever engage the attention of a child of God, is the name, the nature, the person, the work, the doings, and the existence of the great God... But while the subject humbles the mind it also expands it... the most excellent study for expanding the soul, is the science of Christ, and him crucified, and the knowledge of the Godhead in the glorious Trinity. Nothing will so enlarge the intellect, nothing so magnify the whole soul of man, as a devout, earnest, continued investigation of the great subject of the Deity.[5]
Increased knowledge of God clears away misconceptions about Him and ourselves. It helps us to gain an accurate perception of God, thereby leading to more authentic worship. In our time here on earth, we should strive to learn about God, not only from books, sermons, and workshops, but through firsthand knowledge that comes through worship.
Vistas of Greatness
Tozer warns us that failure to maintain or gain knowledge and understanding of God carries serious repercussions. First, a sense of majesty is lost. Then comes the loss of religious awe and consciousness of the Divine Presence. Afterward, the spirit of worship dies and the ability to withdraw inwardly to meet with God no longer exists.
Over 2000 years ago Paul set his heart on knowing God through Jesus Christ. "That I may know Him, and the power of His resurrection, and the fellowship of His sufferings, being made conformable unto His death" (Philippians 3:10-11). Today, I remind you knowing and being known is the essence of worship. We must move past theoretical knowledge, and gain experiential knowledge, moving from head to heart knowledge.
Jesus came that we may know God. Have you lowered your lid of worship and effectiveness by limiting your knowledge of the Eternal God? Or have the glorious and miraculous events in your life increased because you have endeavored to know the One True God by developing a life of worship?
---
[1]  A. W. Tozer, Knowledge of the Holy, San Francisco: Harper Collins, 1961, pg.1
[2]  A. W. Tozer, Knowledge of the Holy, pg. 1
[3]  Arthur Pink, The Attributes of God, Michigan: Baker Book House,1975, Preface
[4] A. W. Tozer, Knowledge of the Holy, pg. 2
[5] Charles H. Spurgeon, Immutability of God, sermon delivered on Sabbath Morning, January 7th, 1855; http://www.ccel.org/ccel/spurgeon/sermons01.titlepage.html 

Veronica Jones-Brown writes on a variety of topics with an emphasis on Spiritual Growth, Christian Living, and Personal Development. She enjoys teaching Sunday school, mentoring, and speaking and training in churches and at conferences. Veronica loves meeting people who desire more of God, saying that interacting with them rejuvenates, inspires, and encourages her. She lives in the East Texas area with her husband James, a wonderful man and Veronica's greatest supporter. They have two children, Olivia and Aaron. Visit her at www.veronicajonesbrown.com, or email her at vero@consolidated.net.