What Are We Singing: For the First Time Again
Eva Marie Everson

Crosswalk.com Contributing Writer

Updated

Oct 20, 2011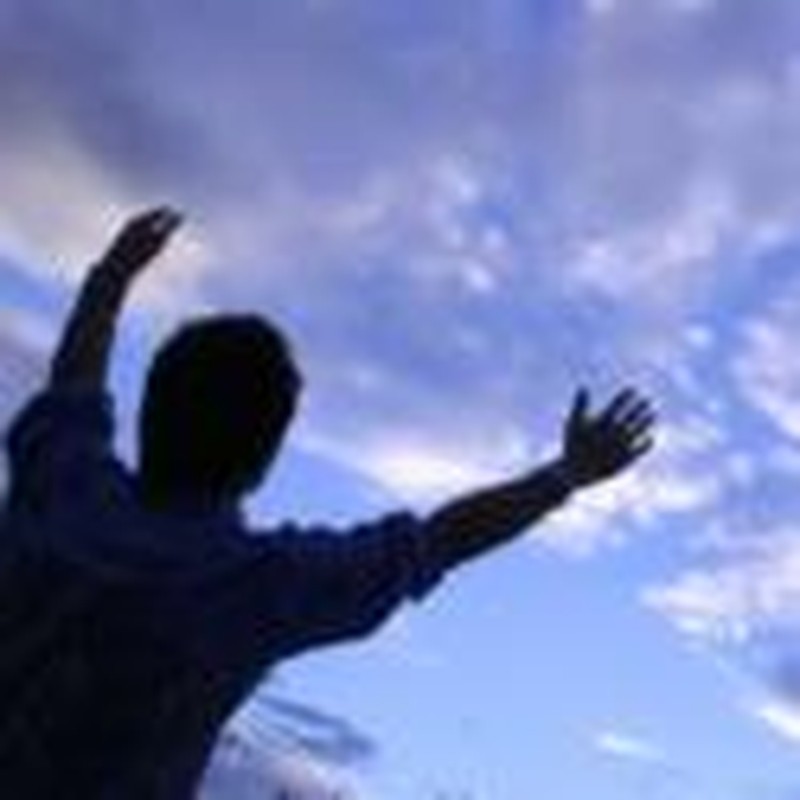 I call this past summer the "summer of my discontent." I woke one morning in mid-May with a backache. I thought I had slept wrong. Within a week, I knew that wasn't the case. I went to the doctor; he gave me some meds. I'll admit, they didn't take away the pain, but they pretty much made me not care that it was there. After a week or two of that, I went returned to the doctor's office. New meds were given. These took away the pain, but they made me feel as though I had the flu. They also made a cranky. After three days I stopped taking them and the pain returned, this time with a vengeance.
One morning I attempted to move some wet clothes from the washer to the dryer. Not an easy thing to do when your lower back feels like its been sawed in two. My husband - who could see me from his place in the kitchen - said something to me. I snapped a reply.
He took a sip of his coffee, smiled (God love him!) and said, "Can I ask you a question? Were you born mean or did you just become that way?"
And with that, I cried.
But Not Why You Think
You think I cried because I was in pain, right? No. I cried because I knew he was right. Oh, sure, my back was hurting beyond anything I'd ever experienced. The fact that I even attempted to move wet clothes was an act of stupidity (I am nothing if not tenacious.) only adding to the agony. No, I cried because my husband was right. Somewhere along life's broken and bitter path, my typically sweet nature - in all circumstances - had changed. Somewhere along the path of walking with God, I'd stopped being "like him" and had slipped into the clothes of my old self.
Paul wrote: For we know that our old self was crucified with him so that the body of sin might be done away with, that we should no longer be slaves to sin— because anyone who has died has been freed from sin (Romans 6: 6, 7). He also penned these poignant words: You were taught, with regard to your former way of life, to put off your old self (Ephesians 4:22).
The sad thing is, I can pinpoint just where my attitude changed. I can draw a timeline of my life and circle the "year of my discontent." Three-hundred and sixty-five days of realizing just how nasty people can be and how brutal life gets.
Do You Remember?
Do you remember the first time you heard the Gospel of Jesus and it meant something? I grew up in the church; hearing the Good News of Christ on a weekly basis while sitting in a folding Sunday school chair or while positioned between my parents on the hard wooden pew of the sanctuary, was the norm. But it wasn't until my 12th year of life that something in the message jumped out and wrapped itself around my heart like an old, soft blanket. I determined to live my life for Jesus. I wasn't always perfect - not by a long shot - but I managed to find a lot of joy in life while I worked hard at being a Christian.
As a young adult, I went through a pretty rotten first marriage and a time of anger toward God when it ended. But I was still zany and happy and full of life. Deep down I knew that God hadn't failed me, but that I had failed him. That knowledge made the difference.
Shortly thereafter, God and I had a powwow … and WOW! What a POW! Some of the minor and major insanities of my life were brought under the authority of Jesus. God and I walked a new path … and life was great!
Then came that year. That awful year. I was in my late 30s … and while I held on to faith like a lifesaver, I felt a hard shell forming over my heart. Penetrable at times, but growing tougher and less assessable by the day. Since that time - about fifteen years - I have worked diligently on trying to regain that girl who fell in love with Jesus.
For the first time.
For the First Time, Again
I recently heard a song that exemplified these last many years of mine. Jason Gray and Jason Ingram's For the First Time, Again speaks of a weary heart. Tired of his own voice. Tired of life's noise. The singer asks - no, begs - Jesus to help him feel as he had felt that first time of coming to his Lord. That first time of experiencing the joy … the peace … the gentleness and kindness (reference Galatians 5:22ff).
When I heard - for I couldn't sing because of the knot that had formed in my throat - the lyrics speaking of spiritual need and of going "deep inside the grace that forgets," I thought I'd completely lose it. But my undoing was the words about bitterness …
"How can believers become so bitter?" I wonder.
"How can believers become so unbelieving?" I ask.
In the 9th chapter of Mark, we read a familiar story. Familiar because we may have read it before, or familiar because we may have lived it before.
A man brought his son to Jesus and said, "If you can … heal my son."
"'If you can?'" Jesus answers, stunned. After all, if the father had not believed Jesus could then what was the point of bringing the child to him? Hope against hope?
The man replied, "I do believe; help now my unbelief!"
I Understand; Do You?
I believe the Word of the Lord. I believe the words his Holy Spirit speaks to me. But there are times when I doubt … even a little … and the seed is planted and then it grows. I become what I don't want to become (like Paul speaks of in Romans 7).
Hearing the song forced me to come to grips with the past. Past hurts. Past questions. Past anger. Like the writer of the song, I was now at a crossroad which demanded going backward in order to go forward.
I am a journaler. I write my feelings on the lined pages of a book - always have and I presume I always will. Having heard the song, I felt drawn to write some words of my own - between God and me - to allow me to become renewed by his Spirit. By his love. And to drop into that deep place where grace forgets.
So now, I no longer cry through the song, but sing it. And if it means I have to return to the first time again and again until I am too weary of returning in such a soiled state, so be it. Eventually, God's grace will make me to be fully new.
It will take the rest of my life; I know. Because life will always be difficult. But Jesus will always be there. Waiting.
Just as he was the first time.
(For more information about Jason Gray, go to: JasonGrayMusic.com)
Eva Marie Everson is the author of Reflections of God's Holy Land, Things Left Unspoken, and A Taste of Fame. She is happy to report that she is 97% pain-free and able to walk three miles nearly every day. Again.
Original publication date: November 14, 2009