What are we Singing: I Still Believe
Eva Marie Everson

Crosswalk.com Contributing Writer

2012

29 Oct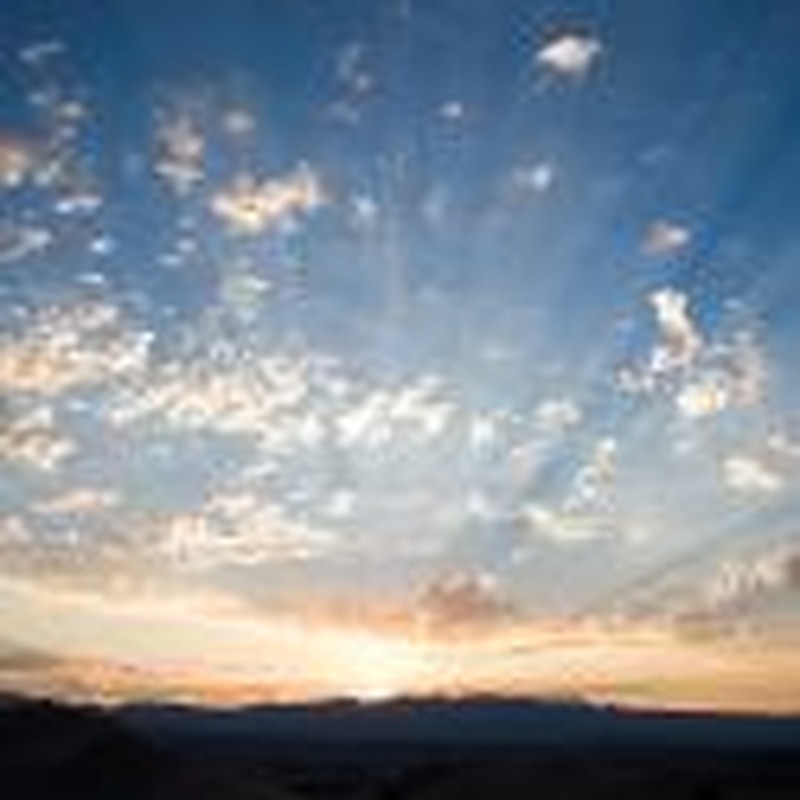 My mother says I was born with an extraordinary dose of faith; that when God poured whatever amount necessary into my heart, I somehow received a double portion. This is a good thing, she continues, because I've also received enough heartache and reasons to question God as I have to believe Him and His words of truth and faithfulness. I am honored she sees me this way, but in all honesty, it's not something I think about. Not something I contemplate, really. When life gets tough - when the circumstances that raise questions (even temporarily) come along - I don't stop and say, "Wow, look at my faith here." Instead, I have learned, it is vital to stay focused not on what is happening inside or around me, but rather what is in the Word, what God whispers to my heart, and what a life spent with Him has always proven.
Identifying Traits
My youngest child and I were riding in the car the other day. She's twelve (if you ask her, she will tell you she is "twelve-and-a-half") and becoming quite contemplative. I asked her, "If I asked you to name one quality about yourself - one positive trait - what would it be?"
At first, she was confused. What was I getting at, she wondered. So, I continued, "For example, I have a very forgiving nature. It just comes naturally to me. I don't think in terms of holding grudges." I glanced her way. "Now you…"
"I am very loving," she replied.
She's right there; you can take that to the bank.
Then I said, "What qualities do you think God has, which he says of himself?"
More pondering followed.
Ah, teachable moments.
The Lord, The Lord
The book of Exodus records many memorable moments between the Lord and Moses. In one in particular (see Exodus 33:1), Moses has stood in the cleft of a rock as God Himself passed by. In order to protect Moses, God places His hand over Moses to ensure he does not see His face. But when He has passed by, the hand is removed and Moses glimpses the back of the Almighty. God tells Moses to prepare two stone tablets (we all know what that was for…) and to present himself on the top of Mt. Sinai the following morning. Moses obeys; the following morning, God presents himself to Moses in a cloud and then proclaims various personal virtues about Himself.
Compassionate. Gracious. Slow to anger. Abounding in love. Abounding in faithfulness. Forgiving.
Thousands of years later, the apostle John records in his 1 John 1:8 the simple truth he'd learned about God. God, he wrote, is love. Period.
The Flip Side
There are no negatives with God, but there are with us. When I questioned my daughter about her qualifying traits, I could have said, "For example, I get frustrated easily. I'm quick to stretch myself too thin. I take negative words to heart too often."
In other words, I'm human and in that humanness, I can turn my world upside down on my own, without any outside help. Still, factor in outside circumstances - unforeseen tragedies, financial difficulties, loss of loved ones, world crises, and political unrest - and my existence can become tenuous at best.
But God, I have learned, is still God. Compassionate, gracious, slow to anger, full of love and faithfulness and - praise Him - forgiving. Add to that all the other qualities we know about God - such as full of grace, merciful, etc - and I have to wonder, why wouldn't I believe?
I Still Believe
The Bible contains a letter written by Peter to believers who had been dispersed throughout the "world" - Asia Minor - due to persecution by Rome. Within his opening words, he pens: Though you have not seen him, you love him; and even though you do not see him now, you believe in him and are filled with an inexpressible and glorious joy, for you are receiving the goal of your faith, the salvation of your souls (1 Peter 1:8 NIV emphasis mine). For Peter, the believing may have come a little easier. He'd walked with Jesus for over three years. He'd been witness to many public miracles and some very private ones. He'd heard the Scriptures taught and the essence of God expressed in ways he'd never heard before. But probably most importantly, he'd seen a dead man walking. The resurrected Jesus, just as He'd promised He'd be.
It's easier to believe, Peter knew, when you have seen the evidence. But to believe in spite of not seeing any evidence... to believe in spite of the world as you know it turning upside down - whether personally or in general - well, that's really something.
That's … faith.
jeremy camp's song, I Still Believe, written after the death of his first wife (who died of ovarian cancer at the age of 21; he was 23), heard on radios and sung in contemporary church services, holds words Peter could have easily added to his letter. Life is upside down, but I choose to believe, they say. Specifically, in all those wonderful qualities and traits of God. In His faithfulness, in His Truth, in His Holy Word.
Even when we don't see, in these things - and so many more - we can believe. God himself becomes the place where our broken hearts run and where are souls are replenished and renewed.
And you can take that to the bank, too.
Eva Marie Everson is the author of a number of fiction and nonfiction works, including the recently released This Fine Life (Baker/Revell) and Reflections of God's Holy Land; A Personal Journey Through Israel (Thomas Nelson). For more information about Eva Marie and for speaking information, go to www.evamarieeverson.com.
Original publication date: May 1, 2010