What Are We Singing: O Holy Night
Eva Marie Everson

Crosswalk.com Contributing Writer

2010

29 Nov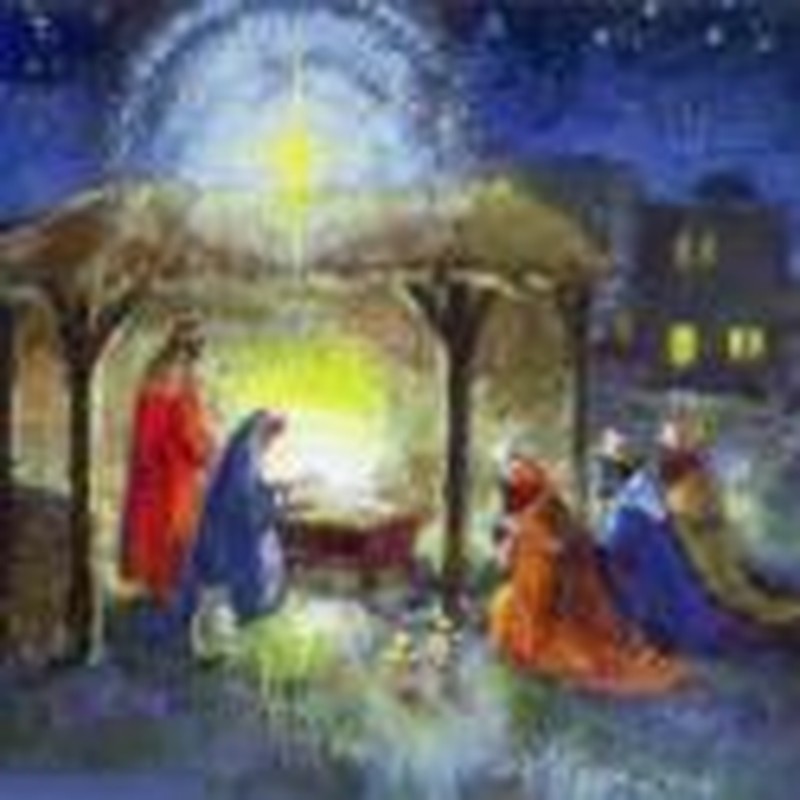 I am often asked about my relationship with my Jewish coauthor, Miriam Feinberg Vamosh, and about how two people, who have opposing views on whether or not Jesus of Nazareth was the long-awaited Jewish Messiah, could have successfully co-written a book primarily for Christian audiences.
Odd as it seems, we not only did it; I do believe we did it well.
And, for that reason, when I tell you—those of you who do not already know—the story behind the beloved Christmas song O Holy Night, you will not only come to have a greater understanding of how and why God brings people—even those with opposite opinions—together, and of how He blends the talents He has bestowed on them, you will also never, ever sing or hear the song in quite the same way.
Going Right to the Expert
To know more about the songs we sing—whether the great old hymns, patriotic numbers, or beloved Christmas carols—I went straight to someone I consider an expert.
Ace Collins is the award-winning author of Stories Behind the Best-Loved Songs of Christmas. His research of the song O Holy Night enlightened me to what a Catholic commissionaire of wines from 19th century France, a Jewish composer of both operas and ballets, a Harvard Divinity graduate who suffered from panic disorder and agoraphobia, and Thomas Edison's former chief chemist have in common. More than just this, I now know how God used all four to bring to the world one of its most cherished pieces of music.
"Placide Cappeau was known more for his poetry than his church attendance, so it probably shocked the commissionaire of wines when his parish priest asked him to pen a poem for Christmas mass in 1847 France," Collins tells me. "Cappeau figured that since the poem was to be read at mass, it should be religious and, of course, focus on Christmas."
According to Cappeau, he penned the poem, known in French as Cantique de Noel while riding a stagecoach en route to Paris and reflecting on Luke's version of the nativity story.
"Once the poem was complete and moved by his own words," Ace Collins continues, "Cappeau decided that his poem was more than just that, and that it should be set to music. But he wasn't musically inclined, so he called upon his friend, Adolphe Charles Adam, a well-known composer, for help."
The words to Cantique de Noel moved Adam in a most mysterious way; they were penned about an event with which he was basically unfamiliar and about an event he did not personally celebrate. "You see," Collins says, "Adam was Jewish."
And a Nation was Moved. Twice.
Cantique de Noel was performed at the Christmas Eve midnight mass three weeks after Adam finished his work on the score. It quickly made its way across France and was performed at other Christmas services and to great reviews.
"That is," says Collins, "until Cappeau became a socialist and the church found out that a Jewish man had written the music. The church suddenly and uniformly denounced the song, deeming it 'unfit' because it lacked musical taste."
Enter the third party in this amazing story. John Sullivan Dwight, a Harvard divinity graduate and Unitarian minister had problems of his own over in Northampton, Massachusetts. Whenever he tried to preach, he grew sick. Panic attacks and agoraphobia soon overtook the young pastor, forcing him to use his talents in a whole new way, by founding, writing, and publishing Dwight's Journal of Music.
For one of its publications, Dwight went in search of some new material and found the words of Cantique de Noel. "The former minister quickly fell in love with the haunting lyrics," explains Mr. Collins.
As an ardent abolitionist, the words "for the slave is our brother" struck a powerful chord within him. Dwight translated the lyrics to English and then published them in his publication. America was thus introduced to what would become a favorite Christmastime and often sung and recorded hymn, O Holy Night.
Silence; Recording in Progress
But before it could be recorded, even once, there had to be a means for such.
Fast forward to Christmas Eve 1906, nearly sixty years after the song was first heard. In Brant Rock, Massachusetts, Reginald Fessenden—a former chief chemist for Thomas Edison—was unknowingly about to become the Father of Radio Broadcasting. Using an alternator-transmitter (heard by radio operators on ships and wireless owners at newspapers), he read scripture verses from Luke 2 and then played Cantique de Noel/O Holy Night on his violin.
Approximately 1900 years after the birth of Jesus in the village of Bethlehem in Israel, another Christmas miracle had taken place a half a world away.
"Today," concludes Collins, "the song is one of the entertainment industry's most recorded and played spiritual songs. Total sales for the thousands of different versions of the carol are in the tens of millions. Incredible, when you consider it began as a simple request by a parish priest, was penned by a man who became a socialist, was scored by another who knew not the Savior of which it spoke, and was brought to America by a man afraid to leave his own home in part to shine a light on the sinful nature of slavery."
And When You Sing
There are a couple of things I would ask you to consider this Christmas season as you sing (or hear) O Holy Night.
The first is this: if you read the genealogy offered by the Gospel of Matthew, you should quickly realize that—though born Jewish—Jesus of Nazareth's ancestry included two Gentile women, Rahab and Ruth. Later, Paul (the Jewish apostle who would bring the gospel message to the Gentiles) would write to the church in Galatia that there is neither Jew nor Greek, slave nor free, male nor female, for you are all one in Christ Jesus. If you belong to Christ, then you are Abraham's seed, and heirs according to the promise.
As you stand and sing (or sit and listen) remind yourself that in Christ we are all one, we are all precious, and we have all been commissioned by God, often in spectacular ways we are not even aware of, to bring music to the world, in one form or the other. Remind yourself that Mary, a young Jewess, could not have imagined the depth of her own song as she gave birth that evening or that the shepherds, who heard the announcement "sung" from an angelic host, could not have begun to think that millions of people throughout the millennia would be inspired by their original journey.
Then, consider this: this holiday season as we celebrate the miracle of the birth of Jesus, ask His Father—your Father—what song you might give to the world. Remember that Cappeau (a Catholic) could pen a poem. Adam (a Jew) could add a score to it and make it a song. Dwight (a failed Unitarian minister) could write about it and Fessenden (who was Anglican) had the brilliance to understand the science of broadcasting and the ability to surprise the world by playing it on his violin. In spite of their obvious differences and due to their common call, they brought us a delightful hymn of praise and awe.
In the Master's hand we are all brought together for His purpose and delight. For unto us a Savior has been born on the holiest of nights.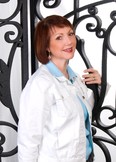 Eva Marie Everson is the coauthor of Reflections of God's Holy Land: A Personal Journey Through Israel (Thomas Nelson/Nelson Bibles). She is an award-winning author and speaker. To book Eva Marie for your next speaking event, contact The Nashville Speakers Bureau.