What Are We Singing: Yuletide Songs of Mary
Eva Marie Everson

Crosswalk.com Contributing Writer

2010

18 Dec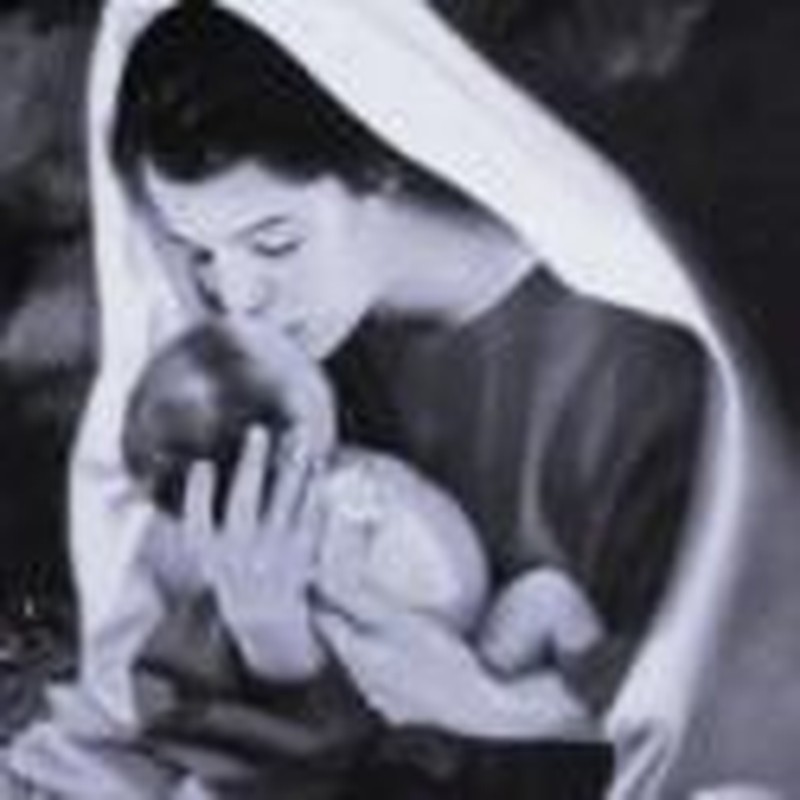 If you hear shouts of glee coming from the eastern side of the United States, that's me. The holiday season is here and, with it, that glorious stuff we call Christmas music. Where I live, most radio stations begin playing Christmas music the day after Thanksgiving. After baking my Southern Style Dressing, carving the turkey and thanking God for all his blessings, this is what I wait for.
On Black Friday I ventured from the safety of home but only to run a quick errand. During the short time span, I heard not one… not two… but four songs about Mary, the mother of Jesus:
Mary, Did You Know?
You're Here
Mary, Sweet Mary
Breath of Heaven
Having just returned from my third trip to Israel, I reflected momentarily on the places there which honor her, the things I've read about Mary in biblical commentaries, and - of course - the Bible.
So, what do we know about this Jewish girl turned mother of God? What do the places and the writings tell us? Just who are we singing about when, during this time of year, we sing of Mary.
The Holy Land
If one was touring Israel only to visit the places of Mary, it would be enough to fill days. There are sites of interest from Nazareth to Bethlehem back to Nazareth and finally to Jerusalem. One of the most prominent in Nazareth - certainly the most visible - is the Basilica of the Annunciation, built over a cave where pilgrims have come- even as far back as the 4th century. The grotto is traditionally noted as part of Mary's home and the place where Gabriel visited her to tell her she was most blessed of all women.
Nearby the Basilica - which is adorned in the colonnaded courtyard and within the interior of the upper sanctuary with paintings, sculptures, and magnificent depictions of Mary from countries near and far - is a church (St. Gabriel's) built over the first century spring from which Mary would have daily drawn water for her family.
While the basilica in Nazareth is the largest church building in the Middle East, Bethlehem boasts the Church of the Nativity, the oldest church in the Holy Land still in use. It is here that St. Helena, mother of Emperor Constantine, marked the location of the Savior's birth, the place where Mary became the mother of God.
One of the most unique places for me is an unassuming large rock beside a highway just outside of Jerusalem called the Katisma (Gk./seat). Around the rock are the ruins (mosaics and pillars) of an octagonal church once called The Church of Mary's Seat. Ancient tradition says that Mary, nearing her time of delivery, and Joseph stopped here on their way to Bethlehem and that Mary rested upon the rock. There, she went into labor.
Also outside Jerusalem is the pictorial village of Ein Karem where tradition says Elizabeth (Mary's relative) and Zechariah lived and where Mary came to visit for three months after the angelic visitation. Today the Church of the Visitation is built where tradition says Mary spoke her words of the Magnificant (Luke 1:46). Her song of glory is posted on a garden wall in over forty languages. On Mount Zion is the Dormition Abby, where tradition says Mary fell asleep and died.
Commentaries and the Like
Words written about Mary, outside of the words of the Bible, could fill volumes and those volumes could fill the shelves of the largest libraries in the world. Some has been supposed and some has been deduced from what we know about the lives of Jewish girls in first century Israel. They gathered wheat and they baked it. They tended both flocks and family. They drew water, then used it to wash and cook with. They sheared sheep, goats, and even used plant fibers for cloth. They spent hours of every day spinning and weaving.
As a young woman - somewhere between twelve and fourteen - Mary (who would have been called Miryam) became betrothed to a carpenter, Joseph. We don't have the details, but we can be assured that, like all Jewish men, Joseph approached Mary's father, offered a mohar (bride-price), and that Mary took the "cup of acceptance" - a cup of wine poured by Joseph - and drank from it. She would have then been in a time of preparation for her bridegroom to return for her, which was usually a year period.
Tradition says that one day Mary went to the only well in Nazareth to draw water. There, she thought she heard someone call her name. Then, as she walked into her home, Gabriel stepped before her and proclaimed the words repeated at every Christmas pageant since.
After Jesus' birth, Mary would have begun to live like any other Jewish woman. The roles she watched her mother perform, she did likewise. We know there were other children in Mary's care and whether they were the later offspring of Mary and Joseph or the children of Joseph from another union is up for debate but unimportant for this article. The point is only that Mary was a full-time wife and mother.
The Bible
For a woman whose son turned the world upside down, the Bible is relatively quiet about Mary. But read carefully and it's easy to understand why. Luke 2:19 gives us a clue when it says that after hearing the words of the shepherds sent to find the baby born in Bethlehem, Mary treasured up the things they said in her heart. At no time in the Gospels do we hear that Mary boldly proclaimed her innocence at being pregnant before the completion of her marriage vows with Joseph. At no point do we read of Jesus being remotely considered Messiah until after he is an adult.
Mary was a contemplative, not a chatterbox.
When Jesus is an adult and just begins his outward role as Rabbi gathering disciples to him, Mary's role shifts. The wedding in Cana (John 2:1) where Mary told her son that the wine had run out (an embarrassment for the host), she clearly expected him to "do something about it." After Jesus gently rebukes her for coming to him with this problem, she goes to the house servants and says, "Do whatever he says." She has yielded her position as his mother to his position as her Lord. (And, as my Jewish friends assure me, for a Jewish woman, this really is a moment!)
If you ever wonder how a mother's pride in her child and her worries for him collide, read Mark 3:21. As Jesus drew people to him and his teaching, he also riled up the religious authorities. Mary, now a widow, was undoubtedly concerned. "He is out of his mind," the family said. They went to "fetch" him, but Jesus was having none of that.
Mary had grown up on the prophecies; her Magnificant is evidence of her knowledge of the Scriptures. She knew what was coming.
There could be no scene so tender, so loving as the one between Jesus, his disciple John, and his mother at the cross. As the eldest son of a widowed mother, it was Jesus' job to make certain his mother was cared for. From the cross he spoke to her and told her she would now be in John's care. How this must have been for her! Her son - her Lord - beaten beyond recognition, hanging naked to die on a Roman cross, made Mary's future secure in the midst of their most agonizing moments.
When the women mentioned in the gospels go to the tomb to tend to Jesus' body, Mary his mother is not among them. Have you ever wondered why? Could it be that she had taken to her bed? Or perhaps, in expectation of her son's resurrection, she simply waited. Maybe she saw no reason to "seek the living among the dead" (Luke 24:6).
The last time Mary is mentioned in Scripture is in Acts. Jesus had instructed the disciples not to leave Jerusalem until his Holy Spirit came. Dutifully, they went from the Mount of Olives where Jesus ascended, to an upstairs room where they joined together and prayed constantly…along with the women and Mary the mother of Jesus, and with his brothers (Acts 1:14).
After that, there is nothing.
Hardly…
Do you ever ask yourself what Mary may say about all the attributions to her life, were she able to know? All the painting, the poems, the buildings, the statues, the books and the songs?
I have.
In my book, reflections of god's holy land, I write [concerning the Grotto of the Nativity]: I imagine that Mary, a young girl who pondered much in her heart, might blush at such a notion of people flocking to see this public display of her very private moment.
Based on what we know for sure about this poor Jewish girl who lived over 2000 years ago, I cannot help but think she would say, "I was blessed … because he was my son … but more, because he is my Lord."
This, therefore, is her gift to us each Christmas, of which we are reminded by song and other means. Willingly, she accepted the call of God … and the world received its salvation.
Eva Marie Everson's favorite season is Hanukkah and Christmas. She is the coauthor of reflections of god's holy land (Thomas Nelson) as well as a number of other works. For more information about Eva Marie's writing and speaking ministry, go to: www.evamarieeverson.com.
Original publication date: December 12, 2009