What Does it Look Like to 'Worship While You Wait?'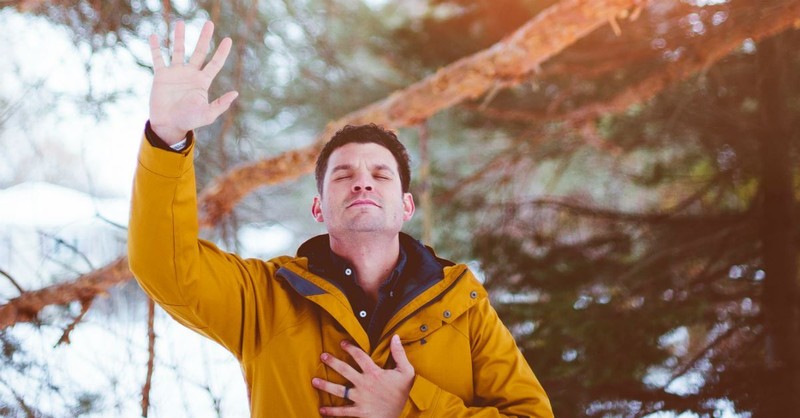 In any season, worship is one thing: Ministry to Him. Yet worship has many functions in the life of the worshipper. For the believer, our ministry to the Lord keeps our connection to His Spirit strong, flowing, and alive. It ignites the power of spiritual warfare, breakthrough, miracles, answered prayer, and so much more. "In blessing, I will bless you," the Lord spoke in Deuteronomy 22:17 – and He means it. You worship- He's got the rest!
Yet, even with all the power of God available as we live within His presence through worship, we all experience seasons of trouble, trials, difficult choices, difficult people, confusion, pain, and waiting.
When we struggle, one of the first things the enemy will attack is our desire to worship. Why? Because he understands its potential for his absolute defeat even better than we do. So, we must force ourselves at times, past our flesh, to worship the Lord in all seasons, and for all reasons!
So, how can you worship the Lord and minister to Him in a more specific manner than you might in another season? Remember, worship is one thing (ministry to the Lord) but it can look different for each believer in different seasons we all walk through.
So what does it look like to worship while you wait?
Waiting worship looks like tears.
Hear my cry, O God, attend to my prayer. From the ends of the earth I will cry to You when my heart faints, lead me to the rock that is higher than I. – Psalm 61:1-2
The book of Psalms is filled with poems and songs to the Lord where the writer had broken down into weeping. "Lead me to the rock," David said. Sometimes we can't find our way to Him when fear, pain, troubles, anger, unforgiveness, lust, and other struggles cloud our vision. When that happens, we need to give Him access to lead us. "I will abide in Your tabernacle forever," David wrote in Psalm 61:4, painting an image of worship. His plan forward, even in tears, was to seek refuge in worship, entering into God's presence through ministry to Him...even if tears streamed down his face as he went in.
Read Psalm 56:8-13 and note David's remark to keep his promises to God "with thank offerings" for His deliverance – even before it had arrived.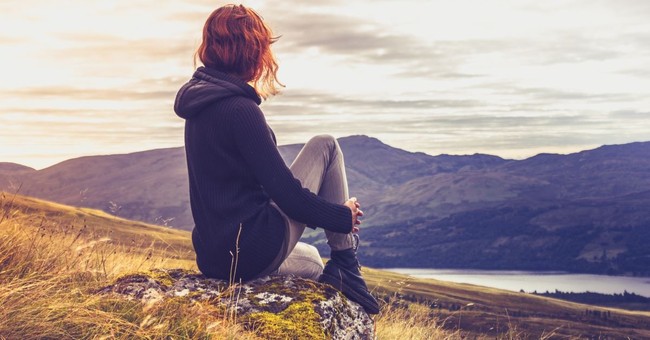 Photo Credit: ©GettyImages/lolostock
Waiting worship looks like "silence."
In Psalm 62 David wrote "My soul waits in silence on God alone, from Him comes my salvation...My soul, wait silently for God, for my hope is from Him." (Psalm 62:1 and Psalm 62:5)
Sometimes, you just have nothing left to say when you have been waiting on the Lord. You've prayed, cried, screamed, punched, kicked, begged, and pleaded. And you're still waiting with that longing, desperation, and ache. "Be still in the presence of the Lord, and wait patiently for him to act," David wrote in the NLT version of Psalm 37:7. The phrase "be still" in this verse means to "stop talking" – so be encouraged to be silent. Read Psalm 40:1-4 for inspiration.
How long will you wait? Only God knows, and you need His help to see you through. God heard your words and He heard your heart. No more talk – just worship Him. He will "bring it to pass"(Psalm 37:4).
Waiting worship looks like remembrance.
One of the hardest things to do when you are waiting is to remember. We tend to forget all the good things God has done while we are waiting for the next big thing, don't we? One of the most profound powers you will find in worship is remembrance – of who God is, and of what He has done. Why? Because the enemy wants you to forget! He wants to sow seeds of doubt in you about what God can or will do.
Worship helps you, "Set up road signs; put up guideposts. Mark well the path by which you came." (Jeremiah 31:21)
"My soul is cast down, therefore I will remember you," the Psalmist wrote in Psalm 42:6. "I will remember the works of the Lord; surely I will remember Your wonders of old. I will meditate also on all Your work and ponder on Your mighty deeds." (Psalm 77:11-12)
It is important that you remember what the Lord has done for you. Write them down and worship Him for all those amazing things. Sing about them to Him with thanksgiving! Refuse to let Satan tell you the Lord won't break through. Your worship will prove the enemy wrong, even as you sing! It's a winning strategy.
Read Psalm 77:5-15 to encourage yourself today in this season of waiting.
Waiting worship looks like declaration.
We have the same spirit of faith. As it is written, 'I believed, and therefore I have spoken.' So we also believe and therefore speak, knowing that He who raised the Lord Jesus will also raise us through Jesus.– 2 Corinthians 4:13
Your confession, your profession – the words of your mouth – are going to make or break your season of waiting. Revelation 12:11 says that Satan will be overcome "by the blood of the Lamb and by the word of [our] testimony. Romans 10:17 says that faith comes by hearing the words of Jesus.
In a season of waiting, your worship will take on the form of declaration – saying the same thing the Word says about your situation. Don't gravitate toward songs that sound defeated, sad, pessimistic, or that don't speak a word of faith. This is a vulnerable time, and if you're going to walk by faith and not by sight (2 Corinthians 5:7), you're going to have to keep your faith strong!
Get into the presence of God with praise and worship that speaks the promises of God to your mind and spirit. Read Psalm 34:1-10 to worship while you wait in faith.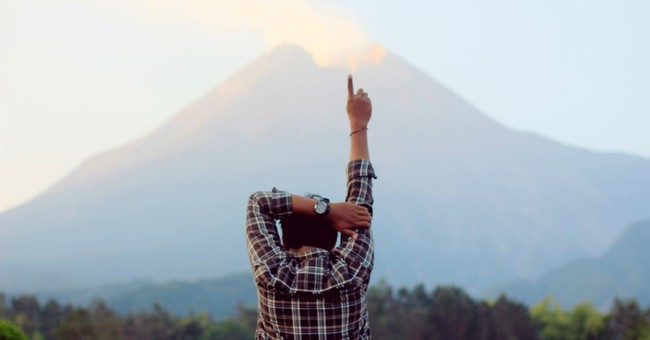 Photo Credit: ©Unsplash/Ben-White
Waiting worship looks like perspective.
Seeing through the eyes of faith is not easy. If faith were easy, there would be no point! The essence of faith is seeing things through Christ and His miracle-working power that you cannot see with your natural eye.
The people of God don't see things like other people see them, not because we are foolish or blind, but because we have the eyes of faith. Hebrews 11:27 says that the only way Moses got through his troubles was that "he endured by looking to Him who is invisible."
Psalm 46:1-3 NKJV shows what praise and worship look like when the godly are waiting on the Lord: "God is our refuge and strength, a well-proven help in trouble. Therefore we will not fear, though the earth be removed, and though the mountains be carried into the midst of the sea; though its waters roar and foam, though the mountains shake with its swelling." See that word? 'Though' means that the Lord hadn't come through yet, but the worship reflected the faith that God would come!
The lack of fear in this song is the sign of faith, even as the world crumbles and burns. When you're waiting on the Lord – worship! Your heavenly Father will give you His perspective as you spend time in His presence – and it will sustain you until His promise is fulfilled in your situation. Read Ephesians 1:18-23 and Psalm 73:24-28 as you worship the Lord...and look at your season of waiting through His eyes!
---

Alicia Purdy is an author, blogger and professional writer with an M.A. in Journalism, and a human with an ongoing education in all things life-related! Her passion is to write about real life and a real faith in a real Jesus to inspire, encourage and entertain people from all walks of life. She is the host of "Living Out Loud!",a weekly radio show broadcast at the ALIVE Radio Network. You can follow Alicia and learn more about her worship Bible study books and free devotionals at her blog: TheWayoftheWorshipper.comand even more at TheEssentialLife.Us. Alicia and her husband have 5 kids ranging from 20 years old all the way down to 4 - and 1 cat, named Chester. Come find and follow Alicia on Facebookand Instagram. If you meet her in person, she will most likely try and wipe you down with essential oils and then ask if you want to grab a coffee.
Photo Credit: ©Unsplash/Ben-White