2,400-Plus Youth Turn to Christ at Falls Creek Summer Camps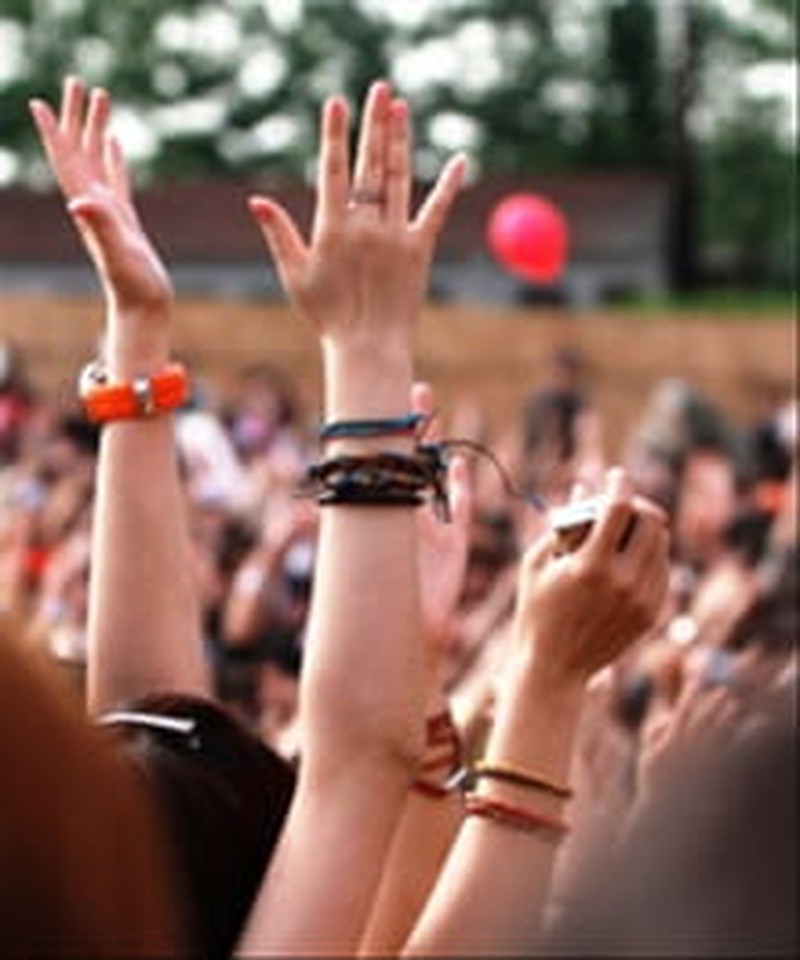 While this summer has seen record temperatures across the country, records of eternal significance have been recorded in Oklahoma.
A record 2,469 professions of faith were made by students attending camp at the Falls Creek Baptist Conference Center, along with 1,277 students who recorded decisions involving a special call to Christian service. In the last week of camp alone (July 23-27), 331 professions of faith were recorded. Overall, 6,595 decisions of various types were recorded this summer.
"Those aren't just numbers, that's Kingdom impact," said Andy Harrison, Falls Creek program director and Baptist General Convention of Oklahoma student ministry specialist.
Other decisions made during this summer's eight weeks of camp included assurances of salvation (287), restorations (2,014) and special needs (548), although full-time campers totaled 41,191, down from last year's 42,961, while total attendance slipped to 52,978 from 57,541.
"We have seen students deal honestly with what God has been telling them," said Todd Sanders, Oklahoma Baptist student leadership strategist.
"It is always exciting to see students respond to Christ in all areas of camp, whether through the short film 'Lone Pass' in our morning teaching times, in our missions areas, in the evening services, in their cabins, in small groups, in one-on-one conversations, at night or during the day," Sanders said.
Camp leaders noted that the focus on prayer at camp this year made a key impact on students' lives and the decisions they made.
During the morning tabernacle time, teachings revolved around the fact that God hears and answers the prayers of His people. Students learned about such facets of prayer as forgiveness, intercession, thanksgiving and requests. The students weren't the only ones impacted. Tanner Boswell, a member of the Falls Creek staff, said, "It is really amazing as a staff to hear all of the prayers of the campers and see the many struggles they go through."
Students not only learned about prayer, but they also experienced worship in a new way. Falls Creek "changed my outlook on how to worship," said Weston, a student from Cabot, Ark. "It taught me to connect further with the Lord." Bryan from Searcy, Ark., said he learned that "worship is just praising God for Who He is."
Sanders noted, "We would never want to presume upon God, but we do pray with expectation that God will continue to move powerfully over the … years to come and allow us to continue to experience Him in ways that are clearly and only of God."
In addition to on-site attendees at Falls Creek, morning and evening sessions were broadcast live over the Internet at the Baptist General Convention of Oklahoma's website, www.skopos.org/live.
BGCO web developer Grant Bivens said more than 8,800 different people from 30 different countries viewed a service online between June 4 and July 27. Those viewers actually hit the site a total of 11,371 times, spending an average of 25 minutes and 40 seconds watching a particular broadcast.
The majority of viewers tuned in from the U.S., Nepal, France, Brazil, Canada and the United Kingdom, with others from Argentina, Aruba, Australia, Cambodia, Colombia, Costa Rica, the Dominican Republic, Ecuador, El Salvador, Germany, Ghana, Guatemala, Japan, Macedonia, Mexico, the Netherlands, Norway, Puerto Rico, Singapore, Switzerland, Thailand, Trinidad and Tobago and Turkey.
"There has definitely been a huge social media buzz about camp," Bivens affirmed. "FourSquare had more than 200 'check-ins' during June-July at the main 'Falls Creek Baptist Assembly' location. And there were several hundred more at other locations throughout the campgrounds, such as the office, the Tabernacle and Prayer Gardens."
Bivens added that according to one tweet search website, nearly 2,500 tweets with the #FallsCreek and #FallsCreek2012 hash tags were sent this summer.
In addition to the eternity-impacting decisions made at Falls Creek, the summer was home to countless special moments and memories. On Thursday evening, July 26, Lt. Gov. Todd Lamb and his family received special recognition from BGCO Executive Director-Treasurer Anthony L. Jordan.
"In appreciation to the Lamb family for their service to this state and the Kingdom, we have etched their name on a chair in the Tabernacle," Jordan said in comments related to Falls Creek's "save-a-seat" donation campaign.
"Falls Creek is successful because there are so many praying for our young people," Jordan said. "Each week is truly a work of God."
Falls Creek, which opened in 1917 in the Arbuckle Mountains in south-central Oklahoma, is owned and operated by the Baptist General Convention of Oklahoma. The conference center hosts retreats and conferences year-round as well as the largest youth camp in the world each summer with over 50,000 annually attending the eight youth weeks.
(c) Baptist Press. Used with permission.
This article appeared in The Baptist Messenger, newsjournal of the Baptist General Convention of Oklahoma. Editor's Note: In addition to Falls Creek, Southern Baptists offer numerous youth camps across the country each summer, through the state Baptist conventions, local Baptist associations and LifeWay Christian Resources.
Publication date: August 24, 2012