4 Relevant Ways the Book of Daniel Equips Teens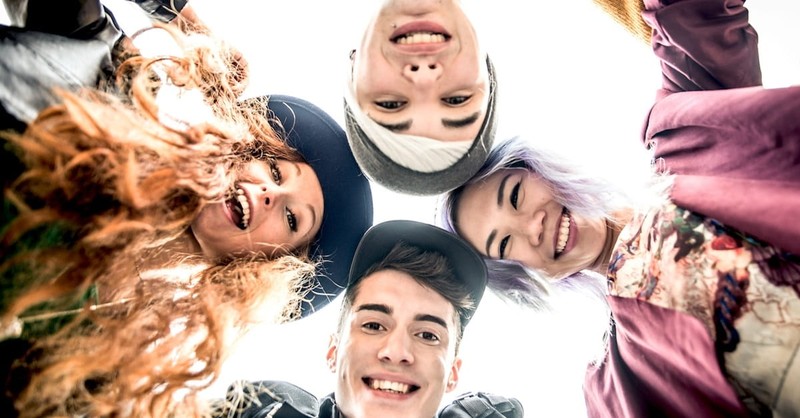 When asked what the first thing that pops into your mind when you hear the words "The Book of Daniel," I'll wager most of you would answer "fiery furnace" or "lions' den." At least, those images surface in my own mind first.
But I'll bet most of us don't think "teen" first.
That word caught me off guard in an Old Testament class I took in college, when my professor said, "Daniel, and his three friends (Hananiah, Mishael, and Azariah) were likely 15 or 16 years old when the Babylonians took them into captivity and ushered them through a three-year education."
Stunned, I dropped my pencil on my notes. These Israelites, these teenage Israelites, entered a hostile environment which attempted to strip them of their identity, religion, and culture.
After receiving name changes (to Shadrach, Meshach, and Abednego) to stamp them with Babylonian identity that would attempt to erase any remnants of their Israelite history; the Babylonians then funneled them into a three-year education (Daniel 1:5).
Sound like high school?
Teens, now more than ever, face a Babylon every day from 7 a.m. to 4 p.m. and beyond. Those wearing a Christian identity endure derision and attempts to stamp out their faith in everything from curriculum to peer pressure.
Daniel's example has something for those teens, just as he did thousands of years ago for the captives in Babylon. Check out these four relevant ways the Book of Daniel equips teens:
Photo Credit: ©Thinkstock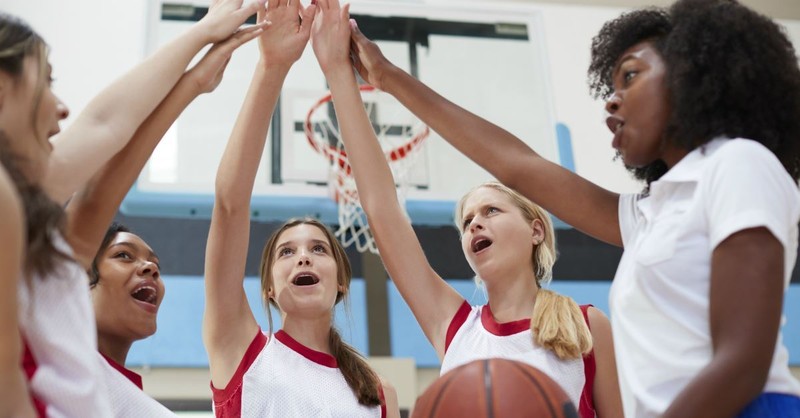 1. Daniel teaches teens to excel in all things.
Colossians 3:23 commands us to do everything as if we're doing it for God and not for men.
This includes situations which we balk or have no desire to endure. For instance, teens may struggle to roll out of bed to enter the hostile environment of high school.
Daniel and his three friends exceeded in all areas of their Babylonian education, although they had strayed far beyond their comfort zone. They did so well, that they surpassed the wise men in the land 10 times (Daniel 1:20). Because of this, the king took notice and favored them.
The world has their eyes peeled on Christians. If we submit a half-hearted effort on a project, cheat on an assignment, or give a lukewarm performance in an after-school club or sport, it reflects poorly on ourselves and our Christian community.
Even if we attend a Christian school or homeschool co-op, whenever we encounter a non-Christian school in a competition or event, they will hold us to the same standard.
I attended a school called Cuyahoga Valley Christian Academy. Whenever we played another team in sports, and they suspected us of cheating, they would often say, "They should take the Christian out of their school's name."
Daniel and his friends understood that their identity as God's people carried an extreme importance when they entered Babylon.
They could skirt by, just learning the basics of the Babylonian language and hoping to fade in the background, and thus, affect no change for the kingdom. Or they could do everything to the best of their ability, to catch the attention and favor of someone in higher authority.
When someone in a lofty position takes notice of a person, they tend to give them a platform to speak, which means a greater chance to speak about the life-changing grace of Christ.
Photo Credit: ©GettyImages/monkeybusinessimages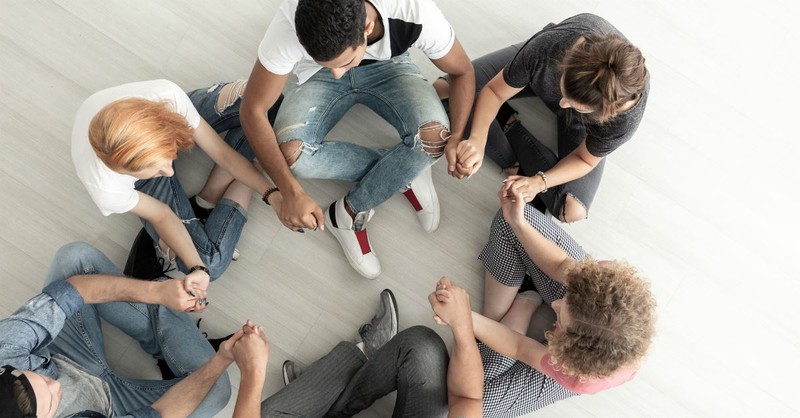 2. Daniel teaches teens to ask God for wisdom.
If you think a failed grade for not knowing an answer to a question sounds bad, try facing the death penalty for it.
King Nebuchadnezzar, disturbed after having a troublesome dream, consults the wise men in his land for an interpretation (Daniel 2). When no one can give a satisfying answer, the King decides to sentence all the wise men in the land to death.
That included Daniel.
Upon hearing the news, David returned and let his three Israelite companions convey the gravity of the situation. He commands them to ask God to reveal the answer to the dream.
God does so to Daniel after they asked. That wisdom saves thousands of lives.
No, high school administrators don't threaten to kill teens if they can't answer a blank on a scantron. But sometimes God places teens in situations where they will need to rely on Him for wisdom.
Perhaps a discussion arises at a lunch table about God, and friends bring up difficult theological questions such as the problem of evil or free will. As the Christian in the friend group, they may expect the believer to provide answers which they haven't arrived at themselves in their spiritual walk.
In that moment, a Christian teen will have to rely on the Holy Spirit for what words to say.
Photo Credit: ©GettyImages/Katarzyna Bialasiewic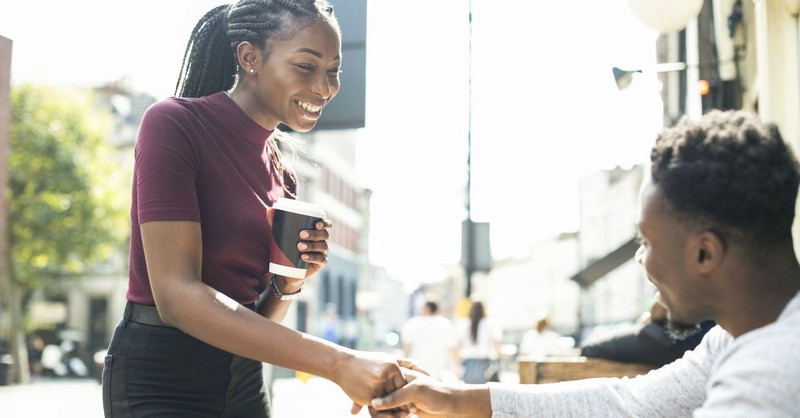 3. The Book of Daniel teaches teens to stand up and stand out.
Literally.
When Nebuchadnezzar constructed a 90-foot image of himself, he expected all of Babylon to bow and pay reverence to the idol. Those who disobeyed, in classic Nebuchadnezzar fashion, would face the death penalty—and a fiery one at that.
Problem was, no one could covertly disobey. With the whole kingdom falling down to worship the statue, if you refused, that required you to stay on your feet. Thus, in a very literal sense, standing up and standing out. The King would and could pick you out from the crowd.
Although the Bible instructs us to obey the authorities placed over us (Romans 13:1), Christians will face situations in which they have to stand up and stand out for their faith.
In high school, a Christian teen might have to decline an offer to partake in drugs or to take a relationship too far. This will cause them to stick out in a crowd that might make them face a social death penalty.
Photo Credit: ©GettyImages/Rawpixel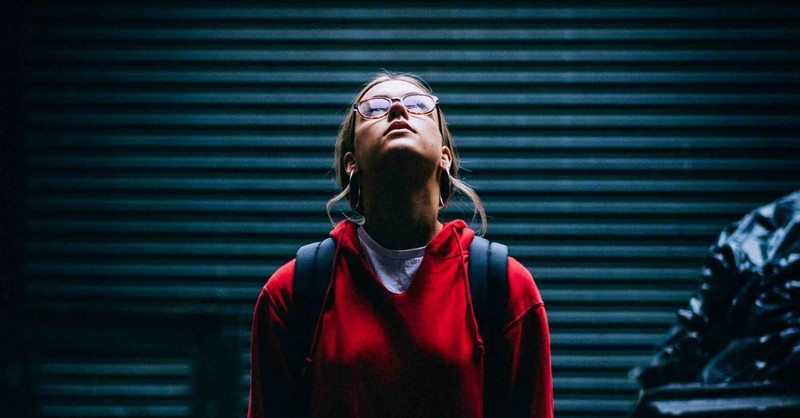 4. Daniel teaches teens to trust God in the fire.
I love the faith Azariah, Hananiah, and Mishael exemplify in the third chapter of Daniel.
They believe God will deliver them from the fiery furnace fate King Nebuchadnezzar has sealed for them for refusing to bow down to the statue. But even if He does not choose to deliver them, they still refuse to cave to the pressure of disobeying God.
Even after the king increases the temperature of the furnace (Daniel 3:19), they enter the flames with the same attitude.
Teens face fiery furnaces every day. They endure trials of bullying, pressures to perform well in sports, academics, and extracurriculars to attain scholarships, stress, the list goes on.
Like Daniel's friends, they have to trust God. Often, He will deliver people in one way or another. However God chooses His deliverance, we have to enter the furnace with the same attitude that Daniel's friends did.
---
Hope Bolinger is a literary agent at C.Y.L.E. and a recent graduate of Taylor University's professional writing program. More than 300 of her works have been featured in various publications ranging from Writer's Digest to Keys for Kids. She has worked for various publishing companies, magazines, newspapers, and literary agencies and has edited the work of authors such as Jerry B. Jenkins and Michelle Medlock Adams. Her column "Hope's Hacks," tips and tricks to avoid writer's block, reaches 2,700+ readers weekly and is featured monthly on Cyle Young's blog, which receives 63,000+ monthly hits. Her modern-day Daniel, "Blaze," (Illuminate YA) comes out June 3, and is up for preorder now. Find out more about her here.
Photo Credit: ©Unsplash/Oliver Cole
---