How Can Teens Speak Truth in Love to Friends Who Are Addicts?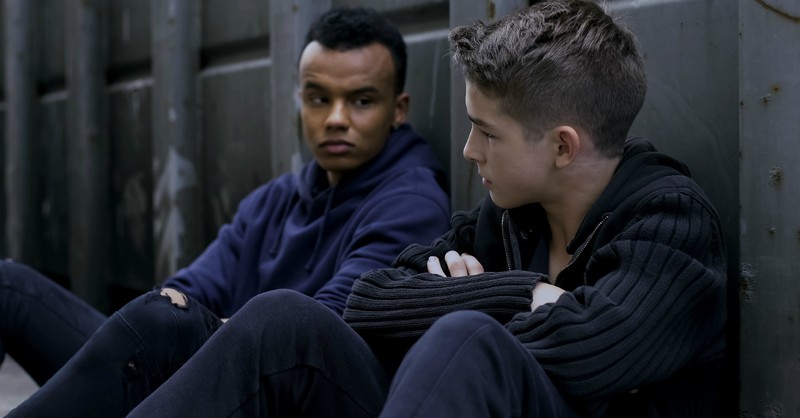 For those of us who are over 30, it proves difficult to truly grasp the different "world" that teenagers now live in and are growing up in. They have never known a world without "the war on terror," a world without an iPhone or the internet, or without social media or porn being just a few clicks away.
Almost everything they want is at their fingertips, the good and the bad.
Also, when many of us over-30s were younger, we most likely did not have a peer that struggled with addiction. However, with drug, alcohol, and other addictions on the rise in the United States, it is not difficult to see how addiction could occur during the teenage years, especially with the accessibility teens have today.
Why Are Addictions So Prevalent?
A specific answer to this is multifaceted. Depending on what studies one reads, it can be attributed to increasing demands, insufficient positive coping mechanisms, or higher levels of anxiety and depression, which can all lead to substance abuse.
From a Christian perspective, we know that the susceptibility to addiction is part of human nature. God created us with a void that only He can fill. If we refuse to fill it with him, we will seek worldly pleasures, which are many times sinful, to fill the void.
The pleasures of sin are only temporary, and one must seek more and more of it to achieve the same feeling. As James 1: 15 relays, sin eventually brings forth death, and this is true of addiction. If a person does not defeat addiction, it will eventually lead to their destruction and death.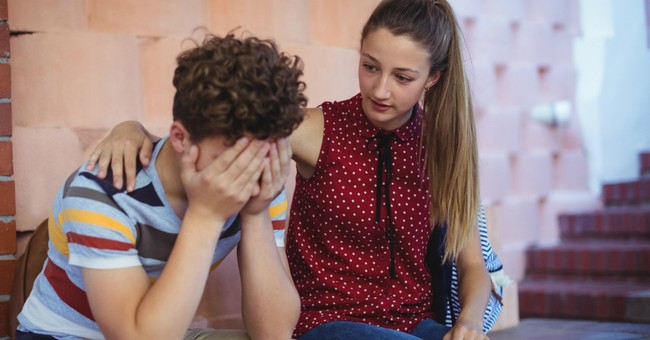 Photo Credit: ©GettyImages/Wavebreakmedia
Teenage Susceptibility and Current Battles
Teenagers have a higher rate of susceptibility to substance abuse and addiction because of their brain development; a teenage brain is distinctly different from a child and adult brain. In short, the pleasure-seeking part of the brain is hyperactive during the teenage years and the pre-frontal cortex, which weighs pros and cons and impulses, is under construction until about age 25.
Because the prefrontal cortex is not fully functioning, many decisions are sent to the amygdala which is more emotion-based. Therefore, teenagers tend to make impulse decisions on what feels good instead of what is best for them. You can learn about this and the teenage brain here and here.
Take a developing brain and add in the importance of peer acceptance and the influence of peer pressure, and teenagers can be caught up in a downward spiral to addiction at a rapid pace.
Statistics about teenage addiction can be difficult to find due to the fact the demographic at large is technically underage. However, if one reads the headlines, it is true that alcohol, video gaming, porn, vaping, and social media abuse are all on the rise in the teenage demographic, which naturally leads to the conclusion that some of them are likely addicted.
Practical Ways to Help a Teen Friend in Addiction
In reality, "just say no" is much easier said than done. Therefore, I want to lay out a few alternatives to this that can help you talk to a teen friend struggling with addiction.
If your friend is in denial about having a severe problem, then a loving, factual approach is a good place to start. You can look up the statistics and side effects of the addiction they suffer from and let them know. If they tell you they will stop one day, ask them when, and challenge them to wonder "Why not now?"
Also, it would be good to talk to them about why they seek out this substance. Is it for acceptance? To forget pain? To make them feel good? Figuring out the "why" is essential.
If your friend knows he/she needs help, then take them to the school guidance counselor or a pastor. These types of individuals will know how to get in touch with people who help with addictions. Many times, addiction makes a person feel alone or alienated from other people, so helping them get help is crucial.
If your friend is going through recovery, try to be as present as possible. Write them letters, visit them if that is allowed. Encourage them and have them think about how positive their life can be on the other side of addiction.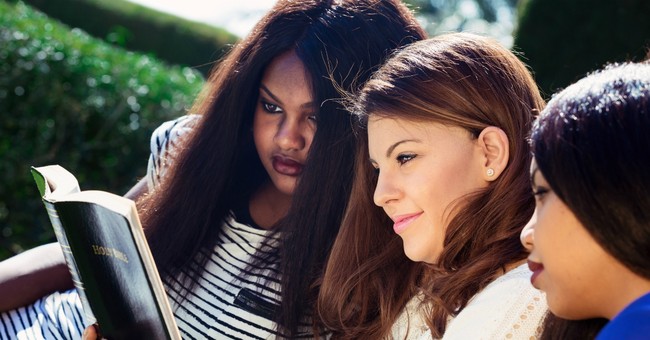 Photo Credit: ©GettyImages/B-C-Designs
Verses to Help Battle Addiction
Even if you do not have a friend in addiction, you never know what they may be hiding. Recently, I mentored a girl who had attempted suicide. She told her friend, who had no idea she was struggling, and she took her to the guidance counselor. The girl went to the mental health facility that day.
The Bible tells us to "be ready" with God's word in 2 Timothy 4:1-2 which states, "I charge you in the presence of God and of Christ Jesus, who is to judge the living and the dead, and by his appearing and his kingdom: preach the word; be ready in season and out of season; reprove, rebuke, and exhort, with complete patience and teaching." Being ready to share the hope God provides and speak truth is important because you never know when the situation may arise.
One verse you can share is Psalm 139:14 which states, "I praise you because I am fearfully and wonderfully made; your works are wonderful, I know that full well." Many times, we do not think about how God spent almost 10 months crafting individually in our mother's wombs. We are truly amazing creations and thinking about the master of the universe crafting us individually helps with perspective.
Another great verse is Romans 5:8. It relays, "But God demonstrates his own love for us in this: While we were still sinners, Christ died for us." Sometimes people think that God abandons them if they mess up too bad, as if they are beyond redemption. This verse reminds us that Christ came to die for us when we were sinners; he didn't wait around for us to be "perfect" first. Jesus provided us a way out, and he can restore.
A somewhat surprising one is Luke 12:7, "In fact, even the hairs on your head are all numbered. Do not be afraid; you are more valuable than many sparrows." At first glance, one may think sarcastically, "Oooo, I'm more valuable than some birds, great." However, in reality, we are valuable, and God even has the hairs on our head numbered! That does not mean he simply knows how many there are, but that they all have an assigned number. So, when one falls out, God knows hair number 1,254 fell out. How amazing is that?
Verses about Overcoming
One of the most popular verses in the Bible is Philippians 4:13 which says, "I can do all things through Christ who strengthens me." Coming out of addiction may seem like an impossible task, but God's word promises we can face any situation if we rely on Christ.
Another well-known verse about overcoming is James 1:12 that states, "Blessed is the one who perseveres under trial because, having stood the test, that person will receive the crown of life that the Lord has promised to those who love him." This verse shows that with God's help, we can persevere and stand through "the test".
A personal favorite of mine is Isaiah 41:10-14, that declares, "Fear not, for I am with you; be not dismayed, for I am your God; I will strengthen you, I will help you, I will uphold you with my righteous right hand ... I am the one who helps you, declares the Lord; your redeemer is the Holy One of Israel." I love the power of this verse and it reminds me that God is always there to help.
A final verse is Revelation 12:11. It encourages, "And they overcame him by the blood of the Lamb and by the word of their testimony…". This can also be applied to recovery. As mentioned earlier, we can do all things through Christ. However, it is also good to hear other people's testimonies of making it to the other side. There is great strength in knowing that other people have overcome the same or similar obstacle.
When I was a classroom teacher, there was a student in our grade that had already been to rehab by the time the student was a freshman. That means the use of drugs began when the student was a few years younger, most likely around 12. This situation was tragic, but likely happens more often than we realize.
Addiction comes in many forms. Although not everything can be nicely tied up in one article; hopefully, the facts and verses listed here will help you be ready to help a friend or teen in your life should the situation arise.
Just know if you have ended up here because you are in this situation, know this post was covered in prayer for your friend. Thank you for reading and please share with anyone you think could benefit.
---

Sarah Garrett is a passionate educator and the founder of Transformed4More.com. She has a calling on her life to share God's truth with teenagers to help them lived transformed lives for Jesus Christ. She is the author of So, You Think You're Ready to Date? a 40-day devotional for teenage girls to learn how to set a Biblical foundation for romantic relationships.
Photo Credit: ©GettyImages/Motortion
---

Sarah Garrett is a passionate educator and the founder of Transformed4More.com. She has a calling on her life to share God's truth to teenagers and young adults to help them live transformed lives for Jesus Christ. She is the author of So, You Think You're Ready to Date? a 40-day devotional to hep teenage girls establish a Biblical foundation for romantic relationships.