2002: A Year for Good Reading
Whitney Von Lake Hopler

Contributing Writer

2002

25 Dec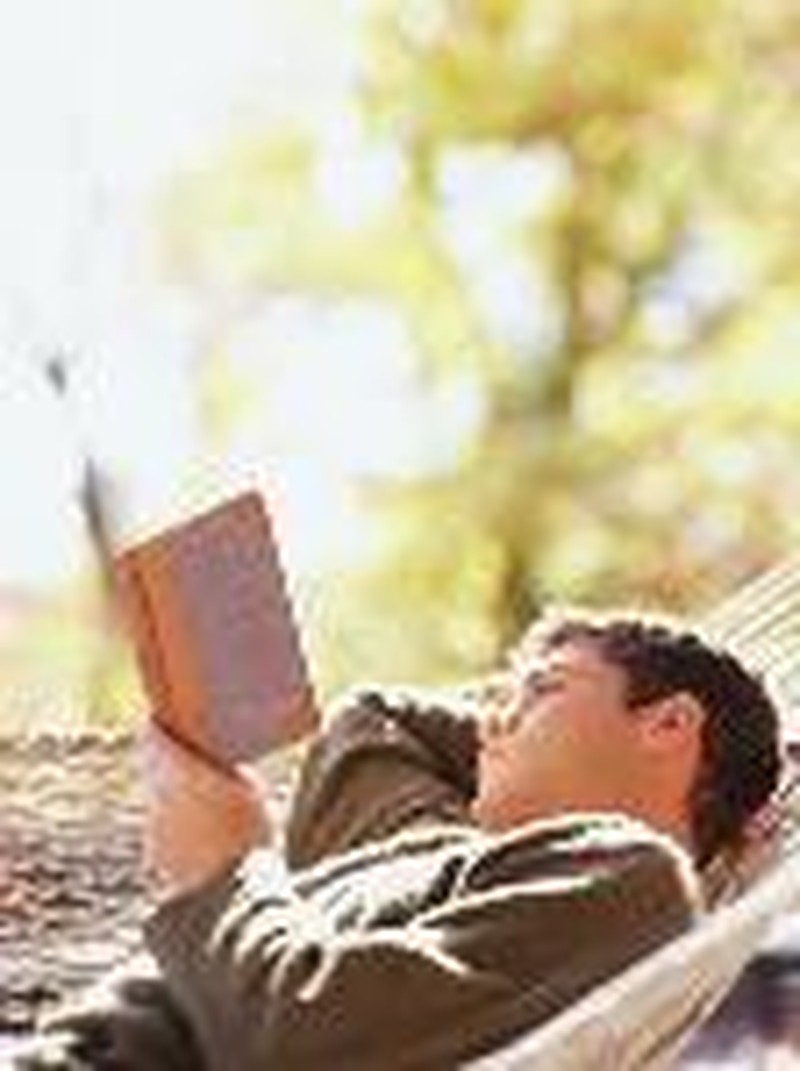 So many books, so little time, as the saying goes.  But if you sift through the piles of books published in 2002, you'll find many gems that are worth well your time to read.  Here are 10 of the best books produced by Christian authors and publishers in 2002 (in no particular order):

Fearless Faith
Author:      John Fischer
Publisher:  Harvest House Publishers
Christian writers often express prophetic words, delivering messages from God that are valuable, yet sometimes hard to hear.  With Fearless Faith, author John Fischer bravely summons Christians to quit worrying about what's safe and fully embrace a sinful world with Christ's love.  He eloquently helps readers understand that Christ intends for them to be fully involved in society, why that's so important, and how to do so.  By asking hard questions and motivating Christians to break out of a comfortable subculture, he encourages readers to develop a deep, genuine faith.  That's the best thing a Christian book can do.

Focus on the Family Complete Guide to Caring for Aging Loved Ones
Authors:    Various
Publisher:  Tyndale House Publishers
This guide covers a timely topic in an amazingly comprehensive way.  People are living longer, which means that more people than ever before are finding themselves with aging loved ones who need their help.  The spiritual, physical, mental, emotional, and financial aspects of providing such care can easily become overwhelming.  Help exists, but to find it, caregivers must often navigate a confusing maze of resources.  Thanks to this guide, however, caregivers can use a single resource to help them plan how to care for their aging family members or friends.  A variety of experts in all aspects of caring for elderly people contributed informative and practical material to the guide, and editors pulled it all together in a highly engaging style.

The Monster Within: Facing an Eating Disorder
Author:      Cynthia Rowland McClure
Publisher:  Fleming H. Revell Co.
It takes great courage for a writer to bare his or her soul for the benefit of readers, and that's just what author Cynthia Rowland McClure does in this book.  She seems to reach through the pages to embrace readers as friends as she shares her struggles with bulimia.  The vulnerability and unflinching emotion of her writing make readers care about her topic and convince them that she cares about them.  McClure also provides lots of insightful advice for readers to apply in their own lives as they try to break free of eating disorders.

Reality Shift:  They Changed the Future
Author:     Christopher P.N. Maselli
Publisher:  Zonderkidz
This book for boys is a shining example of crackerjack fiction writing.  It's full of imagination, well-crafted language, and fast-paced action.  The book's exciting writing serves as a good example of its main message:  words are powerful.  When 13-year-old hero Matt Calahan receives a mysterious laptop computer, he discovers just how powerful words can be.  And along the way, he discovers more about Jesus, the Word Incarnate.  How great it would be if all Christian books were this much fun to read.

The Calling: Stories of Those Who Walk the Narrow Road
Author:      Brother Andrew
Publisher:  Fleming H. Revell Co.
This book, written by Open Doors International founder Brother Andrew, is so engrossing that it's nearly impossible to put down.  With every turn of a page, readers encounter thrilling stories of real-life efforts to bring the Gospel to people in nations that are hostile toward Christianity--places such as the Middle East, China, Africa, and Cuba.  The book also includes lots of practical information readers can use to help spread the Gospel, whether or not they can travel overseas.  Brother Andrew lovingly yet firmly confronts readers with the urgency of their task to be Christ's witnesses wherever they are--in their schools, workplaces, and neighborhoods.

Reasoning from the Scriptures with Muslims
Author:      Ron Rhodes
Publisher:  Harvest House Publishers
This book gives readers all the information they need to develop a basic understanding of Islam and begin reaching out to Muslims with relationships God can use to help them discover Him.  Islam is the world's largest religion--behind only Christianity--and Muslims are becoming more and more visible.  For every terrorist in the news there are many Muslims who truly want to live good lives and pursue relationships with God.  But many Christians aren't sure how they can point the Muslims around them to Christ.  Thankfully, this book clearly and thoroughly explains how to do so.  It's a valuable addition to Rhodes' popular "Reasoning from the Scriptures" series.

Still Bored in a Culture of Entertainment
Author:      Richard Winter
Publisher:  InterVarsity Press
The concept of this book is intriguing--to explore why people today struggle with boredom despite enjoying unprecedented access to information and entertainment.  Sometimes books with original concepts disappoint readers by failing to deliver thought-provoking text throughout.  But this one delivers a bounty of fascinating information on boredom.  It's obvious that author Richard Winter conducted extensive research, presenting everything from historical quotes to modern sociological studies on the topic.  And, what's even better, Winter beautifully motivates readers to consider how boredom is affecting their own lives, and how they can break free from its grip.

Covenant Marriage: Staying Together for Life
Author:      Fred Lowery
Publisher:  Howard Publishing Company
It's safe to say that most couples who get married hope to stay married for the rest of their lives.  But, sadly, statistics show that more than half of all new marriages today will end in divorce after couples encounter tough times.  That's why a book like this one is sorely needed.  Author Fred Lowery, a pastor who has performed hundreds of covenant marriages in his home state of Louisiana, doesn't mince words when he speaks about how vitally important it is for couples to decide to stay together no matter what and turn to God to heal and strengthen their marriages.  Then he backs up his message with lots of useful principles that give readers real hope.

God Still Speaks through Dreams:  Are You Missing His Messages?
Author:      Greg Cynaumon
Publisher:  Thomas Nelson Publishers
God still uses dreams to communicate with people, just as He did in biblical times.  And whether God uses them naturally to help people's minds process their thoughts and feelings or supernaturally to speak directly to them Himself, dreams are powerful communication tools.  Unfortunately, the study of dreams has often been regulated to the fuzzy realm of New Age spirituality because few Christians have stepped up to explore the topic.  Now author Greg Cynaumon has created a credible and fascinating resource for people to learn more about dreams.  The book's principles come from a solidly biblical perspective, and its stories are absolutely captivating.

What My Parents Did Right!
Author:     Compiled by Gloria Gaither
Publisher:  Howard Publishing Company
It's so refreshing to find a book like this one that highlights what parents have done right, since it seems to be fashionable for people to blame their parents for whatever troubles they face as adults.  Gospel singer and songwriter Gloria Gaither invited famous Christians to contribute real-life stories about their parents, and the result is a compilation of 55 articles that help readers understand some of what it takes to be successful in parenting.  More than just expounding on the merits of various parenting principles, the book illustrates them through stories that are often quite compelling and leaves readers feeling as if they have been informally mentored.