5 Books to Read with Your Kids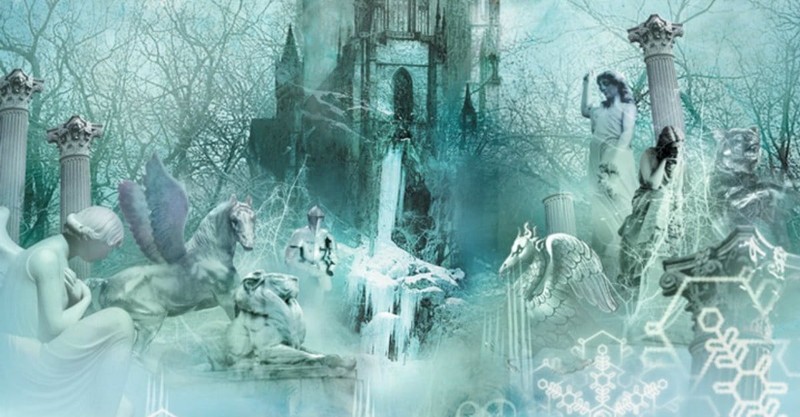 Ever since—well, forever—people have shared stories with the younger generation to teach them history, encourage appropriate behavior, and provide cautionary tales about what can happen when that behavior is not so appropriate. Reading a good book together with your kids can lead to conversations about important issues that are less awkward than they might be, because they're not so personal. It's easier to talk about the actions, attitudes, and circumstances of a character in a book than admit you have a problem (and that's true no matter how old you are!). Plus, sharing an activity is a way to build relationships and memories.
If you're ready to start, or continue, a family book club, here are five titles you might want to consider. There's a mix of fiction and nonfiction in the list below; all are more-or-less middle school reading level and several are also available in movie form.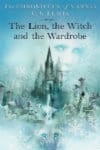 1. The Lion, The Witch, and The Wardrobe by C.S. Lewis
This classic tale has been beloved by readers, especially Christian readers, for generations. When the four Pevensie children are evacuated from war-torn London to stay in a big, old house in the country, a game of hide-and-seek leads them to a wardrobe ("wardrobe" is British for armoire) that occasionally opens onto another country. With magical creatures, an evil witch, betrayals, rescues, sword fighting, and much more, this story has something for everyone. While not an exact allegory of Christ's death and resurrection, it's close enough to spark discussions about sin, sacrifice, and redemption. Besides, who can resist talking animals?
2. Isle of Swords by Wayne Thomas Batson
Arrr! A tale of reluctant, red-bearded Scottish pirate, his feisty, pirate-wannabe daughter, and a lad who's lost his memory, Isle of Swords is sure to please adventure-loving boys and girls alike. As you'd expect, there's a lost treasure to be found, enemies to outsmart, and mysterious monks with maps . . . but the moral of this swashbuckling story is that there's more than one kind of treasure, and the eternal one is priceless. Bonus: if Isle of Swords goes over well, there's a sequel called Isle of Fire that continues the adventures on the high seas.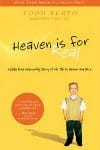 3. Heaven is for Real by Todd Burpo
After four-year-old Colton recovered from emergency surgery, he startled his parents with stories about his visit to heaven. Colton described meeting the sister he didn't know he had (she died before her birth), seeing angels, and hanging out with Jesus, who "really, really loves children!" Opinions in the faith community are divided about his story, but Colton's account of his experience is certainly comforting, especially for younger children. In addition to the story, this book has two things going for it from a family reading perspective: it's short (just over 160 pages) and there's a kid-friendly version (that's even shorter) so grade school readers can tackle the story themselves. The edition "for kids" comes with a Q&A section and a conversation guide for parents.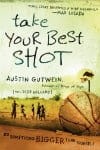 4. Take Your Best Shot by Austin Gutwein
Teen Austin Gutwein wanted to help AIDS orphans in Africa, but what could one kid do? Turns out, Austin could shoot free throws—so he organized a fundraiser that turned into a nonprofit organization called Hoops of Hope. To date, Hoops of Hope has raised more than $2.5 million and used it to build a school and a medical clinic. Take Your Best Shot tells Austin's testimony and that of other teens around the world who are committed to a life of sharing Christ's love. Austin says, "I believe anyone, no matter what their age or skill, can make a difference." This book will challenge kids and parents alike to take a fresh look at what they can do. Information on a variety of ministries and organizations around the world to help people, animals, and the environment is included.

5. Holes by Louis Sachar
Winner of the Newbery Medal and the National Book Award­—and according to school librarians, a popular read for kids—Holes tells the story of young Stanley Yelnats. In Stanley's world the sins of the fathers are visited upon their children to the third and fourth generations: Stanley's "no-good-dirty-rotten-pig-stealing-great-great-grandfather" brought down a curse on the family. When Stanley is sent to a prison camp for a crime he didn't commit, he has to maneuver the precarious world of bullies (just like school), abusive authorities, and punishing activity. While not necessarily written from a Christian worldview, Stanley's forgiveness and grace toward the boy who really committed the crime makes all the difference to both their futures.
There's no "right" way to read with your offspring. You may want to read your selected story aloud to each other, agree to read and discuss a chapter a week, or find another method that works for you. The important thing is to get you and your child reading—and talking—together.
*Published 12/10/2014