5 Excellent Devotionals for Your Summer Reading List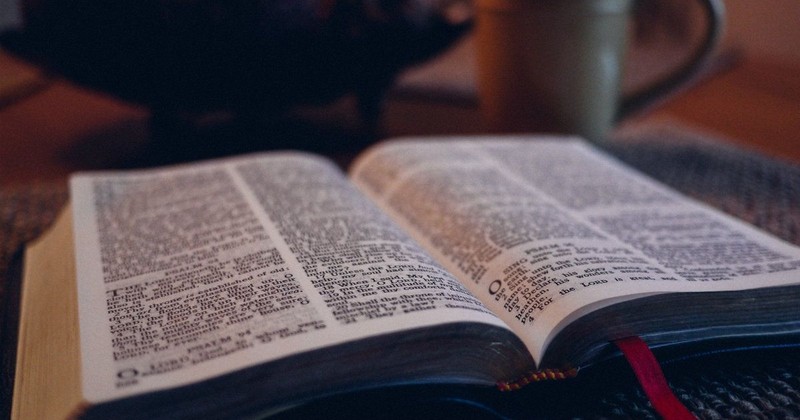 132,480. That's the approximate number of minutes you will have this summer. Take away the time you will spend sleeping, and you still have about 94,000 minutes to your account. How will you use that time?
Reading excellent books is a wonderful use of your minutes—the keyword being excellent. There are thousands upon thousands of titles in existence, but not all are counted as equal. For the wise and discerning Christian, books are an eternal investment, as is any other activity. So we should choose our books carefully and read only those that will do the most good to our souls.
God's Word should be our primary reading this summer, as we seek to behold our God in its pages. Nothing can or should be a substitute for the Bible! But we have been given some excellent devotional resources to read alongside God's Word, to help us delight in his grace and apply his gospel truths to our lives.
Here are five suggestions for excellent summer devotional reading:
[Arthur Bennett, Editor. The Banner of Truth Trust, 1975. 223 pp. $16.00.]
About this devotional:
Based on the Puritan practices of meditation, The Valley of Vision is a rich compilation of prayers that point to Jesus Christ and his Word. Separated into categories, the reader can choose from a number of themes, including "Father, Son and Holy Spirit," "Penitence and Deprecation," and "Gifts of Grace." Choose one per day to ready your heart and mind for Bible reading; use to guide your prayers every morning and evening; or integrate them into your prayer time.
Why read it?
This devotional teaches us that God's Word has stood throughout time and centuries, is always relevant to our lives, and teaches us to pray from Scriptural truth.
[Paul David Tripp. Wheaton, IL: Crossway, 2014. 384 pp. $22.99.]
About this devotional:
One reading per day, Tripp's newest devotional is full of the theme of God's grace and how it upholds our faith and weaves into our everyday lives. His purpose is to show us the beautiful and relevant glory of the gospel on each page.
Why read it?
I gave this 365-day devotional to both of my moms as a gift, and here is what mine had to say about it: "New Morning Mercies has helped me to understand what transformative grace is all about! God changes our hearts little by little. He has promised to supply for and empower me. My job is to follow him by faith every day."
[Jon Nielson. P & R Publishing, 2014. 384 pp. $14.99.]
About this devotional:
Nielson takes the reader through the whole, grand Bible story with one-page daily devotional readings. This book is a perfect gift for graduates who are heading off to college in the Fall.
Why read it?
Understanding how the whole Bible fits together and all the way through points to Jesus Christ is key to reading it! This devotional will shed light on God's Big Story of redemption, for you and for your student.
[Colin S. Smith. Unlocking the Bible, 2016. Download via Google Play and the App Store.]
About this devotional:
LifeKEYS Daily Mobile App helps you get into the Bible for yourself with fresh insights, helpful analogies, and practical application for your everyday life. Every monthly issue of the digital devotional walks you through a Bible theme or book of the Bible.
Why read it?
Pastor Colin Smith has a unique ability to unpack the Bible within its context, while also applying its gospel truths to the Christian life. Plus, you can take this devotional with you this summer because it's on your phone!
[Timothy Keller. Viking, 2015. 384 pp. $19.95.]
About this devotional:
Whether you know the Psalms intimately, or are just starting to read them, Keller's newest devotional will help you learn of Jesus Christ and his gospel through the songs of the Old Testament. Keller and his wife wrote this book together, from their years spent soaking in and journaling about the Psalms.
Why read it?
Every Christian should be well acquainted with the Psalms, as they reveal a unique understanding of how humans can relate to God in joy, pain, anger, contentment, and sorrow. The Psalms are a model for our prayer lives, so we should know them well!
Enjoy spending some of your 94,000 minutes this summer reading excellent books! Come back to the comments and tell us which of these devotionals was your favorite.

Kristen Wetherell is a writer, speaker and the Content Manager of Unlocking the Bible. She's married to Brad, loves exploring new places, enjoys cooking, and writes music in her spare time. Her desire is to glorify Jesus Christ and edify believers through the written word. Connect with Kristen at her website or on Twitter @KLWetherell.