9/11 Survivor Takes Victorious Perspective in Book
Shawn McEvoy

Faith Editor

2006

9 Sep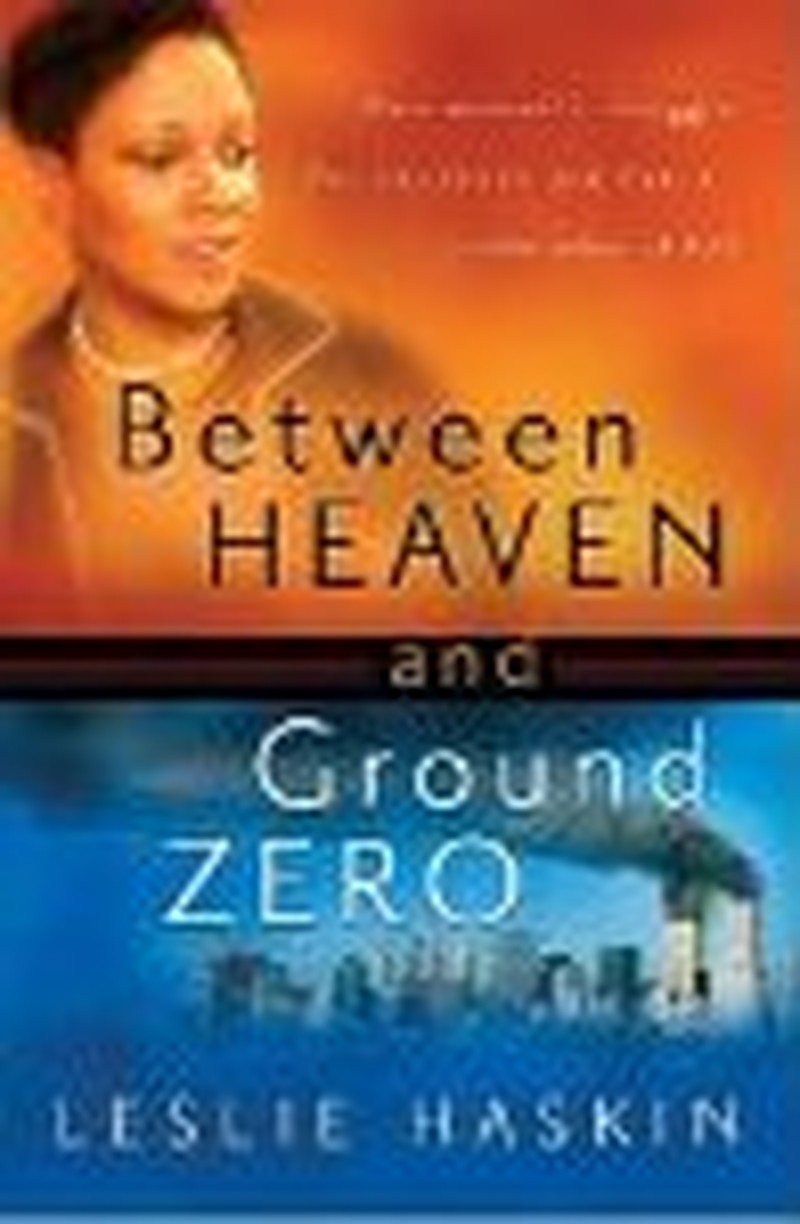 Title: "Between Heaven and Ground Zero"
Author: Leslie Haskin
Publisher: Bethany House
"Life is a wonderful love story filled to overflowing with joy and sadness and peace and upset and love and hope and tragedy, disappointment, children, birthdays, holidays, sports, great tools, speaking in tongues, music, poetry, chocolate ice cream, lollipops, and the eyes of God."
Once upon a time, when the World Trade Center towers still stood erect in lower Manhattan, the above paradigm did not belong to Leslie Haskin.
Once upon a time, Leslie Haskin was one of only two female African American operations executives for one of the country's largest insurance companies. She had power, prestige, and a corner office in Tower One of the World Trade Center.
That was five years ago now.
Leslie Haskin today is a narrowly-escaping survivor, a transformed woman, humbled and honored. She suffers from post-traumatic stress disorder, but she also, for the first time in her life, loves Jesus.
The difference between the two versions of Leslie is chronicled in Between Heaven and Ground Zero: One Woman's Struggle for Survival and Faith in the Ashes of 9/11.
Haskin's story isn't the first, most important, or last to come out of September 11, 2001. But she tells it not as "a political statement or a means to achieve any bit of enlightened self-interest." She merely hopes to be "a gentle light to a world I view as searching."
Haskin knows something about searching. Or at least, putting the search to know God more intimately on hold. She grew up one of 15 children of a Chicago Baptist minister. But eventually, worldly success caused her to walk with a "usual arrogant and confident strut." Then, after 9/11 "became a cornerstone in my life," humility and purpose began – oh so slowly - to flower in her again.
Even after she survived the collapse of the towers, Haskin writes, "I wasn't sure if I was more terrified of Osama bin Laden or Jesus Christ's return. In that moment, neither looked good to me. I wasn't ready."
It's the journey of healing and readiness and change on which "Between Heaven and Ground Zero" focuses. Oh, there are the "I wouldn't have believed it if I hadn't just read it from an eyewitness" details of the tragedy, but Haskin's process of journaling her memories and emerging thoughts as part of her treatment is what makes the book unique. The reader travels the road from trauma to anger to eye-rolling to healing, acceptance, and still not having all the dots connected right along with Leslie.
Clocking in at 118 pages, "Between Heaven and Ground Zero" is a quick read, but one that is best taken slowly and methodically. The author alternates between flashbacks to the events of 9/11, peeks at her journal entries, and fresh perspectives from her new outlook on life. Some of the information and images are hard to digest, but while they offer a hard look at what some of us might want to forget, Haskin's story celebrates healing, and as a bonus provides a very good understanding of post-traumatic stress disorder, a very misunderstood condition.
Five years later, Haskin's "clearer view" of the events of 9/11 is on "the importance of not how we die, but how we live." There is victory and recovery in her perspective, making "Between Heaven and Ground Zero" a worthy story for even those, like the reviewer, who have been unwilling or unready to take in the films and other books that have come out about September 11, 2001. This book is a manageable leap.