A Closer Look: Author Lisa McKay
Christa Banister

Crosswalk.com Contributing Writer

2008

28 Feb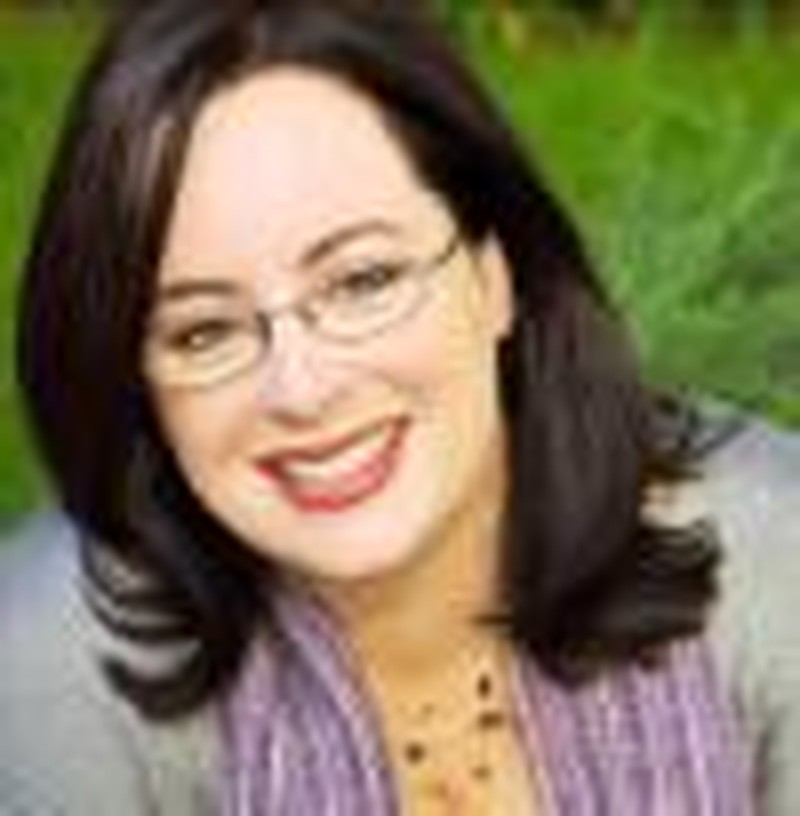 Author and forensic psychologist Lisa McKay probably has more stamps on her passport than anyone I know. More often than not, she's on a plane bound for a new international destination in her role as Director of Training and Education Services for the Headington Institute—which provides psychological and spiritual support services to humanitarian workers around the world.

While she's been spending many of her days racking up those frequent flyer miles, McKay also managed to find time to write a book, the much buzzed-about My Hands Came Away Red (Moody Publishers). Now in our recent interview, I got to find out how this Aussie manages it all while keeping her sanity intact.
When did you decide you had to write a book?

It's a bit of a weird story. I was 18—just out of high school—and going on a mission trip to a remote island in the southern Philippines with a backpack team for three months. I had came across an article in the Washington Post about pirates in southeast Asia, and I ripped out that article and hid it in my underwear drawer so that my parents wouldn't find it—just in case. I mean, in retrospect I didn't need to be that cautious because, hello, they raised us in southern Africa, but still. So I hid it in case they get worried or didn't want me to go. And then I began to wonder what would happen if we came up against pirates in southeast Asia, and then I thought that I have never read anything about a mission team that runs into that sort of difficulty.
A lot of the Christian books I had read growing up were about wagon trains in America or about the end of the world. That seemed to be the spectrum. I hadn't come across a lot of books that dealt with teenagers trying to deal with a lot of contemporary, modern-day troubling issues. So I was like, I'll write that book someday. Now I'm learning to be a lot more cautious about what I say I'm going to do. I've found when I make those "I will" definitive statements, they come back and haunt me until I actually do them.
God kind of takes you up on that sort of stuff.

Yeah, He does. I sort of felt like I had made this commitment and now I had to do it even though I had no idea what I was doing. So I took really careful notes on my own mission trip on what it's like to actually go on a three month backpack trip. And it almost killed me. That trip was so hard. I came back and I decided to write this story, and it was all crap. So I sort of put it on the backburner for one reason or another.
So what eventually got you writing?

From the age of 18, it was always something that I had to do. But it wasn't until I was about 25 and had just finished my Masters degree in forensic psychology in Australia that I thought, This is that time when I want to go back to this, and I want to give it a decent shot. Even my ideas about the story had changed. My family had spent between 1996 and 2000 living in Indonesia, which was right during that time of the east Asian financial crisis, and they been evacuated from Jakarta in the midst of civil unrest and riots. It was a bit of a scary time.

So I was visiting in Indonesia during that whole four-year time period and had started to track what was going on politically there. When the violence really broke out in 1999 I felt like, Wow, this story is the one I want to write about this mission trip. It seemed like it should be set in the midst of a conflict, a modern conflict that is actually happening today, and see if we can untangle it. There were so many layers to what was going on in Indonesia that was just fascinating. And I thought, What would happen to a team of teenagers who were somewhere nearby when what happened happened? What would that be like? So that's when I started to go down that path of really thinking, I want this book to be about teenagers, but at the same time I want this book to be set in the midst of a really real conflict today. That's a really long answer to your question, so I guess about 18, but it didn't really start to take shape until my mid 20s.
That's exciting. And then, you kind of broke the rules. You didn't go about pitching it in the usual way with some sample chapters or getting an agent. You actually wrote the entire manuscript of My Hands Came Away Red and sent it out to people that would take it unsolicited, correct?

Yeah, I wasn't thinking about publication when I wrote it. I wrote it because I always knew in the back of my mind that [publication] might be an option one day, if I was very. very lucky. But it was that feeling of "I have said I'm going to do this, I feel tasked to do this, so just do it. Now is the season to do it." In retrospect, it might have been wise to do a little more preparation. To learn, for example, that manuscripts are not typically 170,000 words long, which was how long it was when I had finished it. So, I overwrote drastically. That's how little I knew. I was like, I'm gonna write it, so I might as well just finish it. So I almost didn't let myself think about publication until I was finished.
I always thought that that was jumping too far ahead in the process. And I just feel, compared to how challenging it was to write it, I feel so blessed by the publication process. I didn't know what to do when I finished it, so I started thinking about, What do you do with these things once you finish it? And I looked up publishers who took unsolicited manuscripts, and I sent it out to three of those. Two of them were interested, and Moody was actually the very first publishing house I had queried. So, that was just, it just felt like an amazing God thing.
That definitely sounds like a God thing. Now, tell us a little bit about your very interesting day job that sort of colored the characters in your book. I was just doing a little bit of research, and I was trying to wrap my arms around what that looked like.

My full-time day job at the moment is working at Headington Institute. We're a nonprofit that provides psychological and spiritual support for humanitarian workers around that world. I direct our training program. Basically what that means is that when I'm on the road, I'm teaching workshops on stress, trauma and thriving and coping with the pressures of humanitarian and disaster-relief work. I talk about travel stress and a whole bunch of other unusual stresses that tend to come with humanitarian work. When I'm back here in California [McKay's home base], I'm writing material for their website and overseeing projects and planning for workshops. We're working on regional workshops in Kenya. Unfortunately I had to postpone going to Kenya next week due to the violence there at the moment, but we're hoping to be there in July, and then in Asia sometime in August. So, it keeps me busy.
Do you ever have to use some of your own advice just to deal with what your characters went through when you were writing it?

Yeah, I think writing Hands was actually somewhat therapeutic for me. I had almost a complete first draft before I started working at Headington. A lot of the stuff I had done before Headington fed into it as well. I had done a Master's degree in International Peace Studies. And one of the major questions is "How do you begin to wrap your mind around societies that have hurt each other so badly—even recently?" So a lot of my early trauma experience in terms of psychology, in terms of being, was while working as a psychologist in Australia. I don't actually work as a registered psychologist here in California, but I did in Australia. And that was in prisons and with the police, so I picked up a lot of trauma experience there that made me think about what happens to us when we come up against the worst that life has to offer.

I think a lot of my early struggles, even from being a little girl, when I was 7 ... we moved to Bangladesh. And I think that transition from a wealthy, developing world to a not wealthy, developing world, (at that time I think Bangladesh was the second poorest country in the world) was so difficult to wrap your mind around. I think I had a lot of very deep questions about suffering and God's role in that and our role and response. Basically, how do you reconcile omnipotence and goodness, and how on earth can you make sense of these things when you come up against them that closely?
So I think, when I started writing the book, I was writing fictionally about some of my own deepest struggles with those issues. I think I chose to pursue it in my 20s because it was the thing I was grappling with most deeply. I thought, This scares me to write about this, really scares me." It was personally really challenging, but I think the trauma work helped me really think through various different people's types of reactions to these events, and having them try to deal with those questions of suffering.
Which definitely lands in authenticity, instead of tying things up in a bow.

That was one of the things that I struggled with in writing it. I wanted to have different types of reactions, but have them be as honest as possible
From the sounds of it, you've racked up a few frequent flyer miles recently. Where would you travel just for pleasure?

This past year I went to Turkey just for pleasure, and that was awesome. I decided at the beginning of last year that I hadn't travelled anywhere just for fun for quite awhile, and it would be nice to get off the plane for once and not be responsible for leading trauma workshops. So, I went to Turkey and Greece and that was amazing. But where I would go next just for fun? I've always wanted to go to South America. That's on my Top-5 list. I want to go and see the Amazon.
Very cool. So you have a Top-5 list?

I do. And it changes all the time. The list of places where I don't want to go in the world is probably shorter than the list of places where I would really like to.
With my job, you have some of those days where you're like Do I really want to be living far, far away from my family, is this really worth it? I often have these moments in L.A. when I'm about to fly to Africa or Asia. I think, Why do I do this? I hate sitting on planes now, I really hate it. I think we have a limited amount of hours that we can spend on long whole flights without going insane, and I'm really reaching my limit. So those are the moments when I'm second guessing myself. But usually at the end of the day, always at the end of the day, the answer always comes out: I'm supposed to be doing this. This is what I'm supposed to be doing right now.
What is still left unchecked on your list of future goals?

I would like to get married and have a family at some stage, but I'm wary of making a goal because I'm not sure I have complete control over that one. It's one of those goals so I think I would like that, but I'm also going to be happy and happily fulfilled without that. So in terms of actual goals, I have just recently committed to seeing if I can write a second book. I wasn't sure if I would ever write another book after I finished Hands, and so…
Well, you wrote 170,00 words ... that's nuts.

(Laughs) So, I would really like to write more. Writing has become something that's become a real passion in the past five years, so I would love to write more books. So, goals? Hmmm. I, you know, it's funny, a lot of my goals are fun goals. I want to swim with dolphins. That sounds ridiculous, but that's one of the things on my goals list to do before I die. I feel really blessed professionally. I love my job, and it's not like I have a whole host of other jobs in mind that I really want to do, so I guess my goal is to hopefully keep moving forward in a way that feels like I'm staying on the right track and that I'm heading in the direction that I'm supposed to be heading in and that I'm doing the very best that I can to be responsibly using the opportunities and responsibilities and talents that I've been given.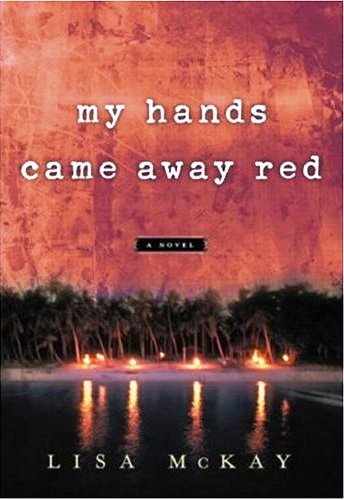 To find out more about Lisa McKay and her first book, My Hands Came Away Red, please visit www.lisamckaywriting.com.