A Devotional for Everyone - Even Chocolate Lovers
Cindy O'Halloran

AgapePress

2005

26 Dec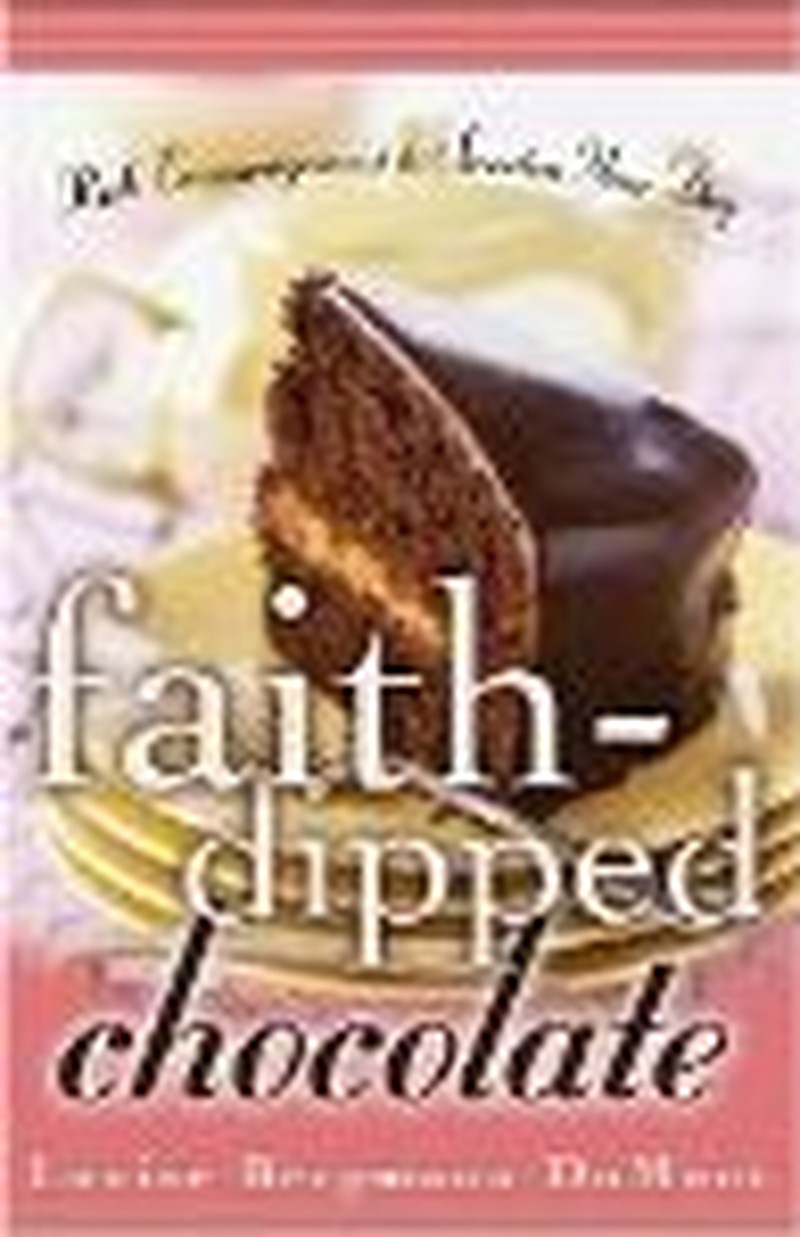 Author:  Louise Bergmann DuMont
Title:  "Faith-Dipped Chocolate"
Publisher:  Revell
Ahh ... the sweet taste of chocolate. Who can resist? Well ... some I suppose, but for the rest of us, chocolate means satisfaction. That's where Louise Bergmann DuMont's devotional book, "Faith-Dipped Chocolate," leaves us smacking our lips.
DuMont's family came through Ellis Island back in the early 1950s. Her parents are German immigrants and Europeans LOVE their chocolate; but for them it is more about quality than quantity. Some of her earliest memories of chocolate are connected with Christmas.
"Every Christmas we'd get a large package from my mother's cousin in Germany. He owned a delicatessen. In Germany, a delicatessen often sells fine chocolates, specialty foods, even home-baked goods," says DuMont.
Her mom's cousin would always pack a number of special chocolate items for DuMont and her sisters. The "German Package" was just as important to their Christmas celebration as the Christmas gift. They had to wait until everyone was home to open the box. Then everyone anxiously gathered around to see what sort of chocolates would be in it. There were always chocolate-covered coffee beans and Katzenzungen (German for "cat tongues"). They are long, thin wafers of chocolate that are spoon-like at either end – hence the name.
"Mama or Papa would open the box and each of us girls would get one right then and there. The rest would be saved for Christmas," she recollects.
Another thing she remembers is the chocolate open-faced sandwiches her mom made when she was sick. "My family was what they called 'country poor' – clean but patched. But when we were not feeling well, my mom treated us like royalty and gave us special treats. She would take some good home-style bread (I didn't taste white bread until I was in high-school), spread it with sweet butter, and top it with bits of shaved dark German chocolate. That would be our Kaffe Zeit (coffee break) treat in the afternoon. It tasted like a pastry. Yum!!!"
DuMont has taken a family heritage and molded it with her ability to write to serve the God she loves. As a child she was an avid reader and had some romantic notions of writing mystery novels. But she set aside that dream as a teen.
After marrying and having three sons, God rocked her cozy life with a rather traumatic event. At the time it was not something she could share with her family or church. She felt very alone. "The only way I could release the roaring emotions that surfaced was to dump them onto paper," says Anderson. A year later God had begun to heal her wounds.
She found some of the stories she wrote when the pain was fresh and realized that there must be others who felt as alone as she felt during that event.
"I decided to publish some part of my story. I'd never published anything before so I went about it all wrong," she recalls. She submitted the whole article to the magazine's managing editor right off, single-spaced, with only a hand-written note. Talk about God's intervention. "It is a miracle that anyone even read my story, much less offered to print it."
God does use ALL things for those that love Him and are called according to his purpose. "God used the most awful event in my life to move me in the direction He needed me to go. Because of my ordeal, I caught the writing bug," says Anderson. These events took place about 10 years ago. Since then she's published two books and numerous articles.
Her dad only had the equivalent of two or three years of education – but before he passed away last year, he made a real point of telling her how proud he was of her and her writing. With typical German practicality, he made sure that she understood that her "gift" was just that. A gift from God, nothing she earned or could take too much credit for.
DuMont illustrates God's love, His direction, and our responsibility to have faith – through the simple, sweet influence of chocolate. "Faith-Dipped Chocolate" is a treat. The 60 devotions will have you savoring daily faith. Each devotion has a thought-provoking scripture and ends with a chocolate lover's tidbit. (Including a yummy hot-fudge recipe!)
"Faith-Dipped Chocolate:  Rich Encouragement to Sweeten Your Day" is a perfect devotional for the chocolate lover.

© 2005 AgapePress.  All rights reserved.  Used with permission.