ABC News Medical Editor's New Book a Must-Read
Jim Cumbee

Contributing Writer

2004

26 Jun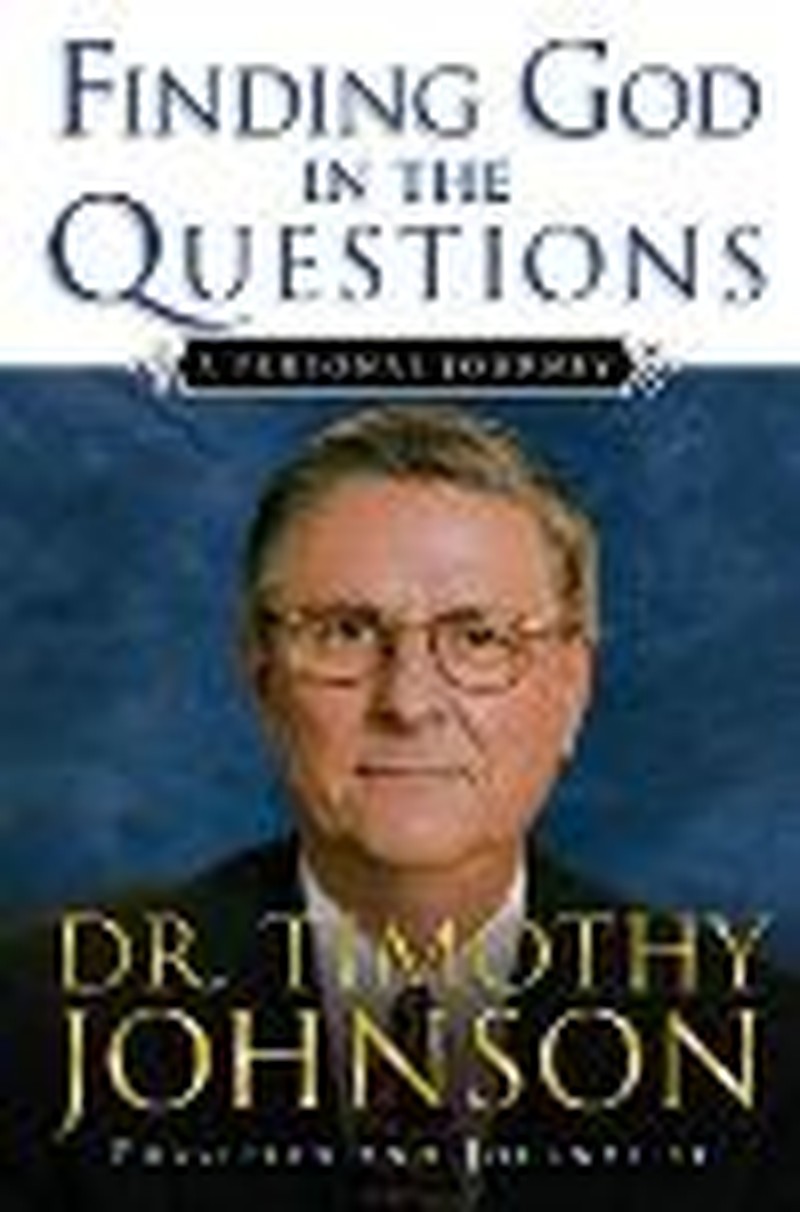 Title:       "Finding God in the Questions"
Author:     Dr. Timothy Johnson
Publisher: InterVarsity Press

Some books are interesting.  Some are captivating.  Some are thrilling.  Some are important.  Dr. Timothy Johnson's new book, "Finding God in the Questions, A Personal Journey" (InterVarsity) is an important book, and a must-read for those who have hard questions about God.  And if we were honest with ourselves, on occasion we all have hard questions about God … who He is, why He does what He does, why He allows what He allows, and many more.  Sometimes we might be afraid to ask these hard questions for fear what the answers might be.
Best known for his longstanding role as doctor-in-residence for ABC's successful morning show, "Good Morning America," Dr. Timothy Johnson personifies the caring, all-knowing, ever-gentle good doctor.  If we ever needed a physician to make a house call, we'd want it to be Dr. Timothy Johnson.  Well, the good doctor is now available for house calls, in the form of this book, for those with spiritual heartache.
In his book, Johnson reveals that he has essentially lived a double life while serving as a big-time television commentator.  In one part of his life he's a recognized member of the liberal media hanging around people who have no regard for matters of God, yet in the other part of his life, Johnson has maintained a close walk with Christ that started with teaching from his Godly midwestern parents.  In fact, Johnson shares with readers how he almost became a minister until God divinely intervened in his life moving him to medical school.
But don't read this book expecting the standard autobiographical "look-how-I've-been blessed" tome.  This is a book about God, written from the perspective of a man who has doctored many hurting souls.  Johnson minces no words in taking on the toughest questions about God, yet his answers are not reduced to Sunday morning platitudes.  Johnson never waivers from the inalterable truth of Scripture, yet he writes with an articulate flair that gives credence and credibility to the answers.  That's why "Finding God in the Questions, A Personal Journey" is an important book.  I cannot imagine a better graduation gift for the young person who is leaving the nest, the skeptic relentless with questions, or even the atheist with no use for the concept of God. 
But even for this reviewer, who is steeped in the Christian culture, I found Johnson's book to be a useful resource in sharpening my own perspective on who God is, and that's why "Finding God in the Questions, A Personal Journey" will stay on my bookshelf for a long time.  It is the ultimate physician's house call. 
Dr. Timothy Johnson may not be as visible on morning television in the future because he talks in the book about his interest in being available for missions work.  His charming demeanor and clear medical advice will be missed from television, yet the most important advice he can give anyone – give God a chance and find out who He is – will live on forever in this book.