Account of American Woman's Gulag Survival Truly Remarkable
Randall Murphree

AgapePress

2006

27 Jun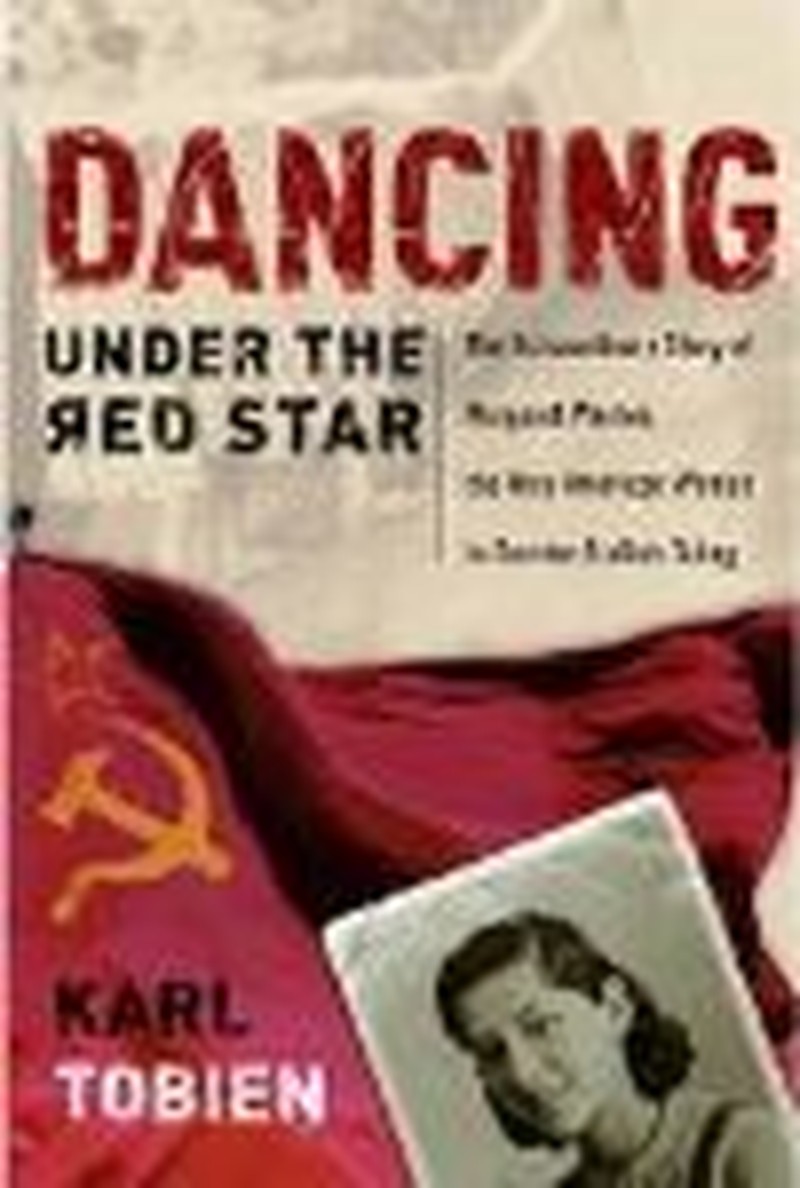 Author:  Karl Tobien
Title:  "Dancing Under the Red Star"
Publisher:  WaterBrook Press
One incredible American woman survived the Siberian death camps of Stalinist Russia. And apparently, according to the records available, she is the only American woman with that distinction. She has finally been memorialized by her son who chronicles her extraordinary experience in "Dancing Under the Red Star." (The biography from WaterBrook Press released June 20.)
Karl Tobien gives a stirring account of Margaret Werner Tobien, who was born in 1921 near Detroit, Michigan, where her father worked for the Ford Motor Company. When Margaret was 10, she and her parents were moved by Ford to Russia where the automaker transferred some 450 employees from 1930 to 1932.
Carl Werner was convinced that the move would be good for his career as well as for his wife Elisabeth and young Margaret. Unfortunately, however, the Werners fell victim to a terrifying, descending spiral that devastated their quality of life quickly and severely. It would be three long decades before Margaret was able to return to kiss the ground of home.
When Margaret was 17, her father was imprisoned in Russia after being convicted on trumped-up charges of treason. She and her mother, left to survive in an oppressive Soviet regime, faced years of poverty, near-starvation and fear. Margaret herself, strong and defiant against the Soviet state, depended upon her American citizenship to shield her from many things.
But that didn't work either. In an exclusive interview, Tobien said Ford Motor "turned a blind eye to what was happening to their American workers in Russia during that time."
Margaret refused to denounce her father and was ultimately sentenced to 10 years of hard labor in Stalin's Gulag, where filth, malnutrition and despair were a daily routine.
After her release from prison, Margaret married Gunter Tobien, and their only child, Karl, was born in 1956 just outside a Soviet labor camp in Siberia. He was five years old when he, his mother and his grandmother finally were able to come home to America. Carl Werner had died in Russia, and Margaret and Gunter's marriage was a strained affair that eventually ended.
Karl Tobien's stirring biography paints a vivid picture of a woman of strength, courage and determination. Tobien's writing style makes the book even more intriguing – he tells Margaret's story in first person. His sources included his mother's own notes as well as their interviews and the stories he had heard through the years. A first-person narrative just seemed to make sense.
"Certainly a lot of it is based on a lifetime of growing up and hearing stories and conversations with friends and relatives over the years about different incidents," Tobien said. "Then, also, in her later years – I'd say in the early 1990s – she began to write, not for the purpose of publishing a book, but just to leave something on paper for her family, a family legacy."
In an epilogue to the book, Tobien writes of his mother's conversion to the Christian faith:  "Though Margaret had been on a personal quest for God nearly all of her life, throughout all of her trials and troubles in Russia – seeing and realizing the hand of God in her life all along the way, it was in the fall of 1991 that she actually invited Christ into her life." She died in 1997.
This moving tribute allows the reader to meet two extraordinary persons – Margaret Werner and her biographer/son Karl.
In his epilogue to "Dancing Under the Red Star," Tobien intimates that he could write another book about his mother's charity work and servant's heart in the 35 years she lived in the U.S. as an adult. He tells of one particular unselfish act:  "Before her death, my mother gave me another priceless legacy ... she made it possible for me to be reunited with my father."
Then of his father, he writes, "That is a remarkable story in itself, perhaps for another time." Let's hope "another time" comes soon and Karl Tobien will deliver on these hints of more gripping stories from his family's unique journey.

© 2006 AgapePress.  All rights reserved.  Used with permission.