Adventure, Spiritual Warfare Fill Novel by Norman Jetmundsen
Randall Murphree

AgapePress

2005

14 Jun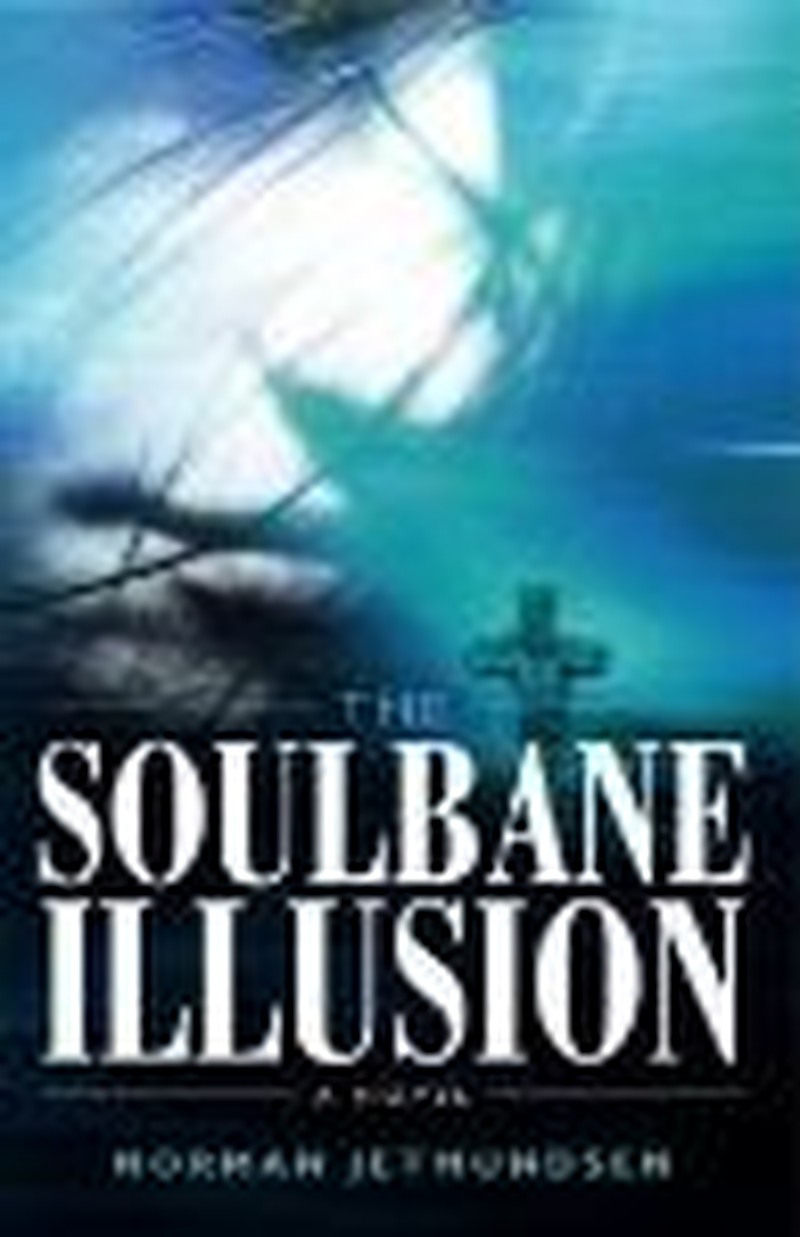 Title:  "The Soulbane Illusion"
Author:  Norman Jetmundsen
Publisher:  O Books
Clever plot twists, dramatic tension, engaging characters and danger combine in "The Soulbane Illusion" to deliver a great reading adventure. This novel is the second from Birmingham, Alabama, attorney Norman Jetmundsen. It stands head and shoulders above a decade-long glut of tedious tales from lawyers with visions of being the next John Grisham.
"The Soulbane Illusion" focuses on Cade and Rachael Bryson. Cade, an Atlanta attorney, is on the corporate fast track. The sacrifices he has made – "for the good of the family," of course – brought success but left his family in shambles. Rachael and Sarah, their young daughter, see little of Cade.
Rachael delivers an ultimatum at the same time an attractive woman begins to tempt Cade to be unfaithful. Cade's friend Philip tries to steer him toward being faithful to Rachael. Eric, on the other hand, would pull him into a bachelor lifestyle when Rachael travels to England.
Are you yawning? Well, wake up, because Jetmundsen has the good sense not to try another formulaic "legal thriller." Instead, he charts his own creative course to a unique style and story offering what fiction should offer – entertainment, escape and enjoyment.
Superimposed on the family tensions is a story with its roots in a series of letters Cade discovered in the library years earlier when he was a student at Magdalen College, Oxford, England. The letters were an exchange between Soulbane, a junior demon, and Foulheart, his supervisor. The devilish declamations are reminiscent of C.S. Lewis' "Screwtape Letters," and the setting is the campus where Lewis taught.
Cade's college exploits fill "The Soulbane Stratagem," Jetmundsen's first title. (It's an equally captivating read, but not required to get full benefit of the sequel.)
In his quest for prestige and fortune, Cade stored the letters and almost forgot about them over the ensuing years. Now, in the second novel, demonic forces come center stage again as drama plays out in his life on several levels.
Jetmundsen doesn't try to piggyback on the reputation of Lewis. In fact, his work clearly reveres and commends Lewis. Frequent references to Lewis titles may be a subtle encouragement for the reader to read or revisit some of those classics of the faith.
This novelist is a serious non-fiction writer, too, as evidenced by his recent commentary "The Subtle Power of Evil and God's Antidote" in the publication "Knowing and Doing" from the C.S. Lewis Institute.
Finding a publisher for his fiction was frustrating. It's too secular for Christian publishers – mild profanity, though no use of God's name in vain, puts off some publishers. On the other hand, secular publishers don't want the Christian message.
"You can't pigeonhole 'Soulbane,'" Jetmundsen said. "Part of the reason for my writing is to get Christians to think more about the Church and where it's going. And someone who would never pick up a religious book might pick up my books and read."
He's right. His books carry the Gospel message without preaching. In fact, Cade Bryson is converted to the Christian faith in the first book. That's a tough story line to argue with, and one of many good reasons to commend "The Soulbane Illusion."

© 2005 AgapePress.  All rights reserved.  Used with permission.