An Interview With "Guardian Line" Creator Michael Davis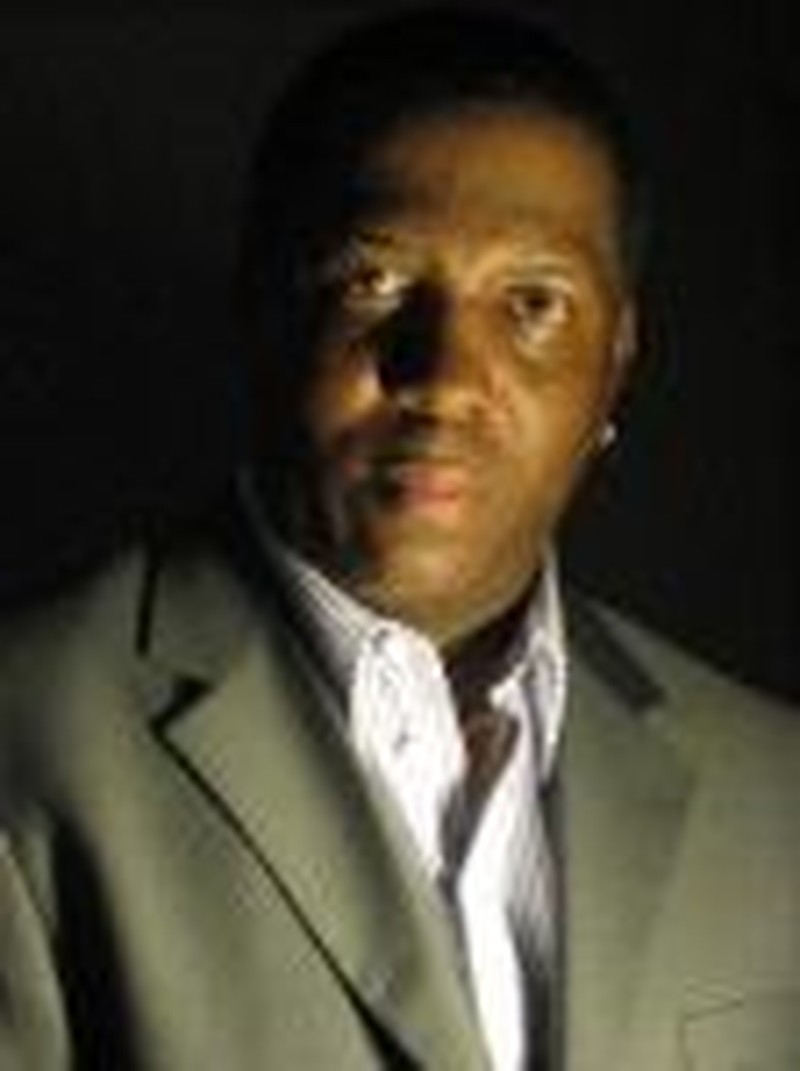 UMI (Urban Ministries, Inc), the largest independent African American media firm and the leader in independent (non-affiliated) urban Christian and positive media content for over 35 years, has announced the biggest launch in comics' history for African American content – "The Guardian Line." 

This series is the faith-based, superbly styled result of the combined resources of UMI and creator of "The Guardian Line," Michael Davis.  Following is a short question and answer interview with Michael. ...


---
Q:  When did you first become interested in comic books?

A:
  When I was in the fourth grade, my mother gave me some comic books to read at the beginning of the summer.  She told me she was giving them to me so I would stay out of trouble.  But she also knew I was behind in school.  I was only reading at a second grade level.  Every time I came to a word I didn't know, she would point me towards the dictionary and make me look it up.  My mother was a wise woman.  By the end of the summer I was reading at a ninth grade level, and I was hooked on comic books.  Reading comic books kept me off the streets and out of trouble, just like she wanted.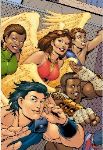 Q:  How do you design your many comic universes?

A:  When I create a new universe, I start by designing the place.  Then I fill it with people and stuff, and eventually stuff begins to happen between the people.  There are some factors that are the same for every series I've done.  My first consideration is to make sure that people of color are represented.  There are three necessary elements in every comic universe I've created: strong African American characters, a multicultural cast and a guy named Larry.
Q:  Why Larry?

A:  When I was a kid, back in the day before computers when libraries still had card catalogs, I found a library card on the ground.  The name on it was Larry White.  Well, I used that card to amass a small library of books ... that I never got around to returning.  Now that I'm grown and can see the error of my ways, I name one character in every series after Larry as penance for my youthful indiscretions.
Q:  You have had stellar careers in many fields, especially in comic book publishing.  Why do a faith-based comic book series now?

A:  The Black church is the most powerful entity in Black America.  If you can create something real that resonates in the Black church, you can reach the majority of African Americans with a positive message.  I believe The Guardian Line will accomplish that goal.
Q:  Why did you bring your idea to Urban Ministries, Inc.?

A:  UMI is the largest independent African American media firm, with almost 40 years of experience in the African American church market.  Their old-school approach to marketing is based on personal interaction with their customers, so they have the most accurate understanding of how to tailor the content of a comics series to meet the needs of those customers.  They serve a network of 40,000 churches and 1,500 bookstores.  Comics, especially Black comics, often become popular through word of mouth.  Black kids don't keep comics – they read them and pass them on.  UMI's network holds limitless potential for that kind of advertising.
Q:  Will a faith-based comic series be embraced by young urban readers?

A:  Young urban readers will embrace a comic series that is excellently crafted.  UMI takes the comic book industry seriously.  Every single comic book creator working on "The Guardian Line" is an experienced professional.  They are all A-listers, the best talent in the industry.  UMI's considerable expertise determines the content that will best suit their target audience.  Our job as artists is to create comic books that kids want to read anyway, regardless of content.
Q:  Can you describe "The Guardian Line"?

A:  "The Guardian Line" is set in present day New Hope City, a place I imagined, complete with a history that begins around the end of the Civil War.  There are four different comic book series with different characters, and New Hope City is the setting for everything.  Each of the four series targets a different age demographic.  The basis for all the story lines is the battle between good and evil.  "Joe & Max," the series designed to reach the youngest readers, is based on my experiences in elementary school.  And, of course, Larry lives in New Hope City.


For more information, please visit www.TheGuardianLine.com and www.urbanministries.com.

Click here to read an interview with UMI President and CEO Jeff Wright.