Andrew Klavan: Writing Fast-Paced Thrillers for a New Audience
Laura MacCorkle

Crosswalk.com Senior Entertainment Editor

2009

29 Apr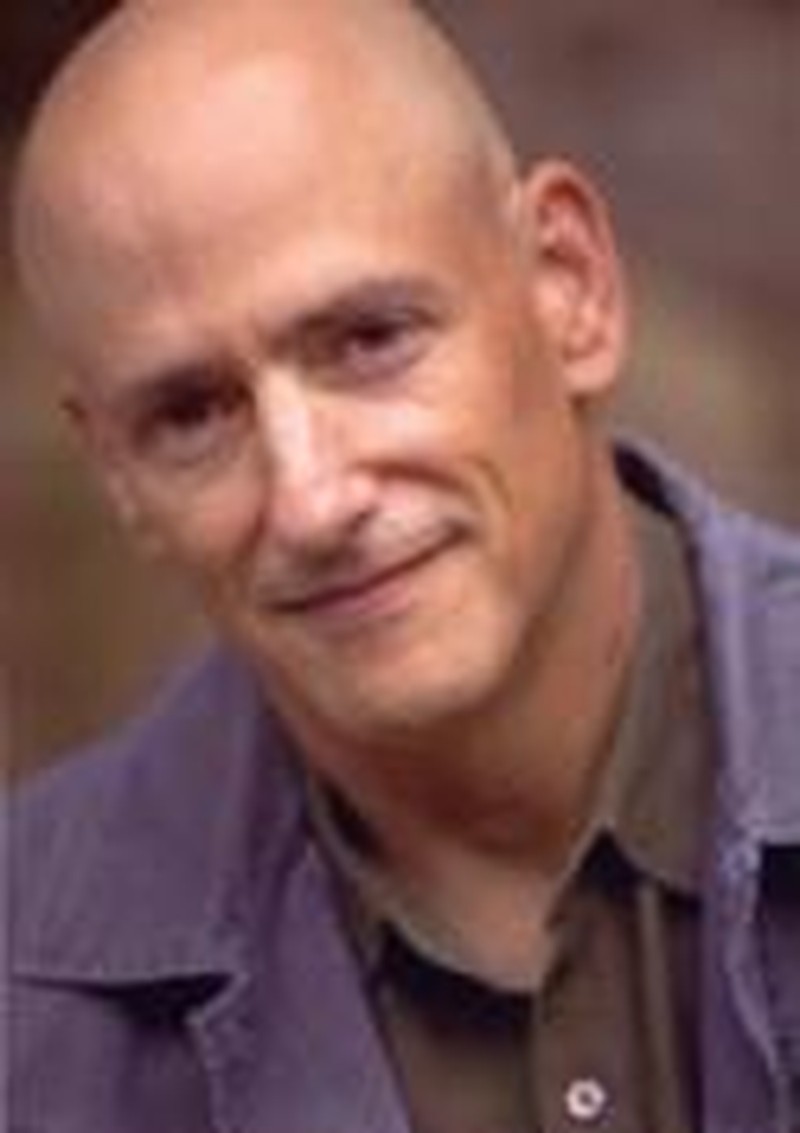 "Suddenly I woke up strapped to a chair."
This is the type of opening sentence that makes you want to find out more. And that's what you'll first read in Andrew Klavan's recent young adult fiction debut, The Last Thing I Remember (Thomas Nelson).
After that curious introduction, protagonist and average high-school kid Charlie West then reveals that he went to bed the night before, after a typical teenager's evening: working on a history paper while instant-messaging with a buddy, while watching an old episode of Star Trek, while listening to music on an iPod.
Next thing he knows, Charlie's awake and using everything he's got to save his life (his wits, his faith, his karate skills), to try to figure why certain people want him dead and to learn what has happened to him—and not just overnight, but during what he soon learns has been an entire year of his life that he cannot remember.
Although I'm not in the YA target audience anymore, this intriguing premise of the first book in The Homelanders series still worked for me and I finished reading the fast-paced book in record time.
No stranger to the thriller genre, Klavan's an international best-selling and Edgar Award-winning author who's been writing novels for adults for years. His most recent novel, Empire of Lies (2008) reached number one on the Amazon.com thriller list. He's also written several successful screenplays, as well as adapted his own best-selling books—Don't Say a Word and True Crime—for the big screen.
Klavan is a contributing editor to the Manhattan Institute think tank's City Journal, and his 2008 Wall Street Journal op-ed that compared Batman of The Dark Knight to president George W. Bush became an Internet sensation (even earning him a letter of thanks from the president). Other media appearances have included guest spots on Glenn Beck's Fox and Friends and "The Mike Gallagher Show" on the Salem Radio Network.
I talked with Klavan recently and asked him how a best-selling novelist for adult thrillers switches gears to write for a younger audience. …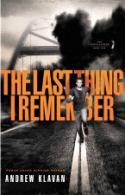 You've had success writing thrillers for adults, so why now turn to writing for young adults?
I had a chance to write for young adults long ago, for a screenplay. And I just loved it. It was always buried in my heart that I wanted to come back and do that again. I think over the years that I've become pretty good at what I do, which is telling fast-moving stories that have rich meaning in them. And it seems to me that that is a perfect fit for young people. I hear this from teachers a lot that they can't get especially young boys to read. And I so I ask them, "What are you giving them? Because if you're giving them Sally Has a Unicorn, they're not going to like it." So I thought I could really do something about that. I thought if I could tell the kind of story that if a kid had my book in one hand and an Xbox in the other that he'd take a look at the first line in my book and say, "Gee, maybe I'll go with the book." I know what that's like. I love Xbox, too, and how exciting they are. But reading is special. It's probably my favorite form of entertainment. And so I just thought I could bring that to that age level.
Is this your first novel for the Christian market? And did this affect how you wrote?
This started with a call from Thomas Nelson. And when they asked me if I would be interested in doing this, I said, "Absolutely!" And we sat down to talk about it and I said, "Look, you can't tell good stories and preach to people. It's obnoxious. It kills the story." And I said that's not something I want to do. I'm not interested in hitting people over the head with the way I look at things or the way I see things. I told them what I would like to do is just change the rules of the game a little bit. We see a lot of young heroes who are rebellious or alienated or out of sorts in some sort of way and at war with the world and cynical. And I wanted to created a hero who wasn't that guy—a guy who had faith, who loved America and was a patriot, who suddenly finds all of those values challenged in a suddenly terrifying situation. And they went with it. I was surprised. I thought that they were going to say no. At no point did anyone ever wag their fingers at me and say you can't do this in the Christian market. My stories are informed by my worldview; they're not shaped to sell my worldview.
How do you make a mental shift from writing for adults to writing for teens?
When I write for adults, I write pretty harsh stuff. And so I wanted to make[The Last Thing I Remember] something you could give to your kids without thinking about it. And not have to worry that someone was peddling a dark, violent, ugly thing that you didn't want them to see.
So that was one thing that I thought about from the beginning. But the other thing is that you have to get it right. I was writing about a specific kind of a kid. Charlie's a straight-arrow kind of guy. He's not an outcast or anything like that. But at the same time I wanted him to be real. I didn't want to make references that come out of my youth instead of the youth of people today. I have a son who's about Charlie's age, so that helped me a little bit. And I keep my ears open anyway, and I listen to the way people talk and what people are thinking about. And, of course, online you have a vast resource of people talking and interchanging information and dialoguing, so you get to hear the way people talk. The hardest thing—the most important thing for me—was just getting it right. Getting that world right and those people right, so that they wouldn't think I was trying to force anything on them or make anything up that they wouldn't experience themselves.
Where did you get the story idea for The Last Thing I Remember?
It's kind of what I do, but in this case it reflected portions of my own faith journey. In a way, it's my faith journey turned into a thriller. I came a long distance to get to my faith. I was raised Jewish. I was raised in an interesting way in that I was taught the Jewish traditions, but not taught the Jewish faith. I wasn't taught to believe in God. So the traditions ultimately seemed empty to me. Ultimately, I rejected that and rejected God at the same time and went for many, many years as an atheist or an agnostic. And it put me in this really interesting position. I had to reinvent my faith from the ground up. I had this wonderful training and analytical way of thinking of tearing things apart and every time a little spark or flame of faith would flare up in my heart I'd be able to dismantle it, take it apart and analyze it to death. And I had to do a lot of that before I started turning that analytical skill onto the analysis itself and realizing that the heart really does have its reasons. So I really did build this faith, and then it came and met me halfway.
And so I put Charlie in that same position. Here's a guy who basically just goes to bed one night, living this ordinary life. He has his church and he has his school and he has his dreams and ambitions and he has his girlfriend. And he wakes up captured in a cinderblock room. Everything he has is gone. And he has to do some of the same things. He has to ask himself some of the same questions. Am I a good guy or a bad guy? Why do I believe these things? When people told me such and such about God or such and such about America were they lying or were they telling the truth? Who do I trust? Who do I believe? So, it's kind of in thriller form a reflection of the things I've gone through in my own life.
Speaking of "thrills," in one chapter, there is a karate demonstration that Charlie must do in front of an assembly at his high school. The moves are very intricately described. So does that mean you know a little bit about karate?
Well, I am in fact a black belt. I love it, and it's a wonderful discipline. And obviously when I put this innocent kid into the depths of being chased by terrorists, I had to give him something. He's basically unarmed, he's alone and he has no one he can turn to for help. And so I had to give him that skill, and I was able to draw on my own experience. Karate does intersect with a lot of faith wisdom. It's a way that you can kind of put faith into motion. It's almost a kind of moving prayer, and so it's very much in keeping with the values of the book.
There's another chapter that has such intricate description that I also have to ask how you wrote it. It's when Charlie has crawled through a sink hole and gone underground to hide from his captors. I felt like I was right there with him while reading. How did you research for this?
Unfortunately, I am very curious and I'm always doing different things. I've been spelunking about four times, and I have to tell you I didn't like it very much. But I kept going back, thinking maybe I was doing it wrong. But, in fact, it's just something I find really, really difficult to do. And I was in close, underground caves where the walls were pressing in on my shoulders very tightly. There's no light. You can literally hold your finger an inch from your face, and you cannot see it. It's unbelievable. And it's always struck me as a kind of basic fear, so it fit in very well with this kid who's been stripped down to the basics.
Besides dark places, what are some of the most important themes that readers will encounter in The Last Thing I Remember?
For one thing, there's the element of patriotism. It's different than some of the patriotism you may have heard of, because I don't believe in jingoism. I don't believe in loving your country simply because you happen to be standing on the ground beneath your feet. I lived overseas for seven years. I lived in England which is a wonderful, free country, and when I came back I had been transformed into a patriot. And the reason had to do with this idea of liberty—individual liberty.
Liberty so informs, I think, the biblical worldview that it's almost never mentioned. It's just assumed. It comes up in moments when the Hebrews come to Samuel and ask for a king, and it's almost a tragic moment in the Old Testament because they're leaving behind the world in which each man is simply governed by God. And in America we've kind of come back to that idea that each man can be governed by God. And it's so important because only in liberty can you find the things that matter. You can't be forced to have faith. You can't be forced to love your neighbor. You can't be forced to love God. Those are things you have to choose, and they have no meaning unless you choose them. And so Charlie's patriotism, which is very deep, is a patriotism for liberty. It's a love of liberty. And that's one theme that's really important. The people who he fights and who are after him have a range of philosophies, but all of them negate liberty. And so that is what Charlie's looking for and what he's trying to recover—not just his own liberty, but the ideas that lead him to liberty; they're constantly being challenged.
And the other one again is that when everything you've been told is stripped away, how do you know what you believe? How do you know your faith is right? How do you know which way the light is? And that's the kind of things that Charlie is looking for.
Will we see more of Charlie and his exploration of these themes in the future and do you envision more books in The Homelanders series?
We started out with a plan of four, but I'm starting to think it's going to go a little longer than that. It won't go on forever. I kind of don't like these series that go on for 60 books. So I'm thinking that five will be about the right number.
Can you give us a sneak peek of book two?
Yes. In book two, Charlie returns home, because he's looking for information to prove his innocence. So he finds that he's going back into the place he misses most and a place that he can't really recover right away. And so it's a poignant story.
Since you've adapted some of your other novels for the big screen, are there any plans to adapt The Last Thing I Remember as well?
You know, I'm hoping it will. I never write a book thinking about the movie. I think it ruins the book. So I always write a book purely for its own sake and to tell out the story there. Having said that, there's been some preliminary interest. And I hope it comes through. It would be great. To me, having had the experience of having books turned into movies, well … I still just love the book. And the book always remains the primary thing for me.
How is it different writing a screenplay than a book?
It's the difference between being a carpenter and being an architect. When you write a book, you are creating an entire world. You sit down in the morning and describe a guy walking across the room. And it can take your entire morning because you're creating the room, you're creating the guy and the thoughts that go through his mind. You're creating an entire experience. In a screenplay, you sit down and you write: "He walks across the room." And you're done. And the reason for that is because actors and directors, lighting guys and design guys are all going to come along and flesh that experience out and bring it to life.
The first time I wrote a screenplay was for a film called A Shock to the System with Michael Caine. And I labored over this character as if I were writing a novel, creating his internal life and his past and all this stuff. And then when I saw Michael Caine walk on-screen I thought, Why did I bother? It's Michael Caine, you know? And he's going to take care of that.
I won't say it's easier to write a screenplay, but it's more of a craft for me. Once you've got the structure, you've got it. Whereas writing novels is more of an art, because it's coming down out of every part of yourself.
Tell me about your career path. How did you get from Point A to writing novels to then writing screenplays for film?
All I ever wanted to be was a novelist. From the minute I stopped wanting to be a cowboy, I basically wanted to be a novelist. And at some point I wrote a book called The Scarred Man that sold to the movies. And somebody called me up—a producer called me up. She said, "I read your book, and I know that you'd write a good screenplay. And I will pay you to write a screenplay for me." Which is basically like being hit by lightning. It almost never happens. I was so intensely committed to writing novels, I just kind of shrugged and didn't want to do that. And this woman almost fell out of her chair. But she asked me if there was any book that I would adapt or any story I wanted to tell. I finally said I would adapt this novel, A Shock to the System. So she bought the book and hired me to do it. I was kind of dragged into writing for movies. And I have to say, it's still writing novels that I love. It's still my main focus in life. But it's nice to occasionally write movies, because you write them with other people. You come out, you argue with producers, you argue with directors and it's more of a communal experience—whereas writing novels can get to be a very lonely life. So I like it, and I appreciate it. And like everybody else, I enjoy going to the movies. But I'm a book guy, really—start to finish.
What are you working on right now?
I just finished the second book with Charlie in The Homelanders series. Just handed that in, so I'm very happy about that. And I'm also writing another thriller for adults which I'm just coming out of the final draft on that.


For more information about Andrew Klavan or The Last Thing I Remember, please visit Andrew Klavan's site or Thomas Nelson Publishers' site.
**This interview first published on April 29, 2009.