Apostle Paul Trumps 'The Donald' in "The Book on Leadership"
Randall Murphree

AgapePress

2005

3 Feb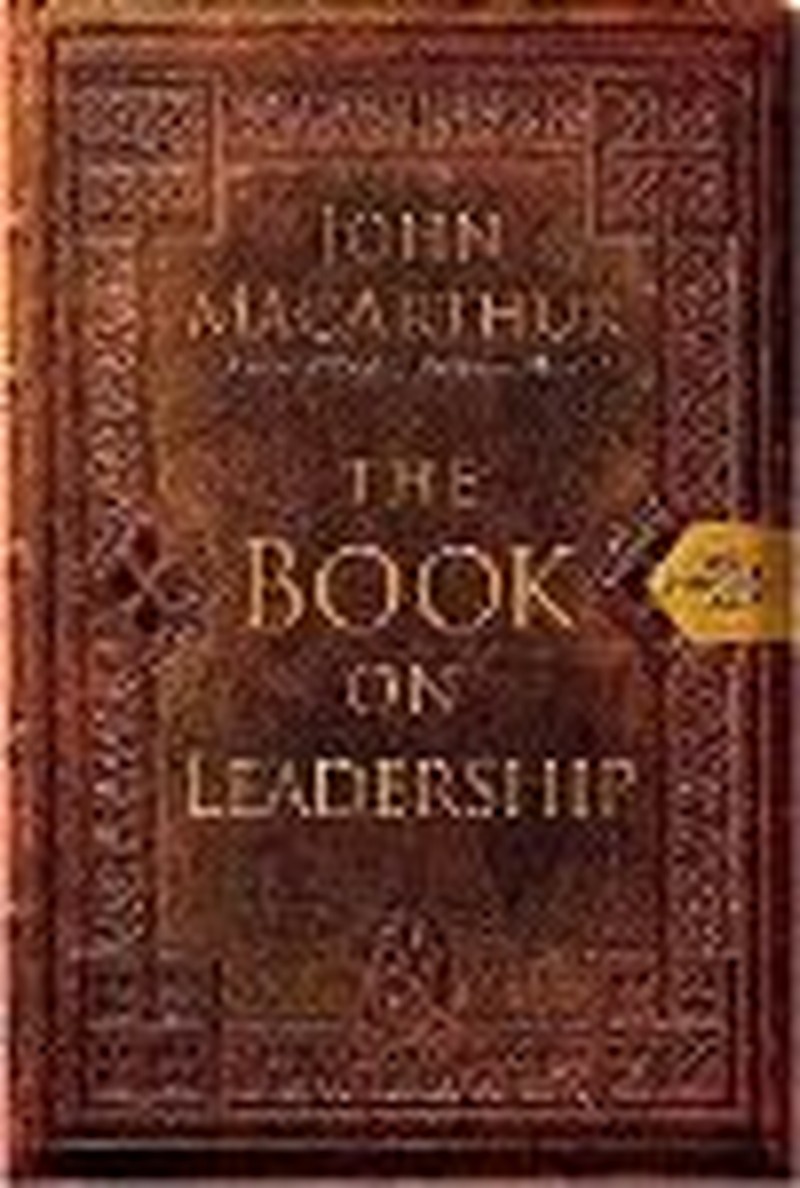 Title:  The Book on Leadership
Author:  John MacArthur
Publisher:  Thomas Nelson

John MacArthur takes off the gloves any time he addresses issues on which the Church has grown soft because of secular culture's influence on the faithful. This time it's the subject of godly leadership in "The Book of Leadership" (Thomas Nelson, 2004).

"I'm convinced there are better models for Christian leaders to follow than Ben and Jerry," he writes. "Doesn't it seem obvious that the apostle Paul would have more to teach Christians about how to lead than we could ever learn from Donald Trump?"

MacArthur begins appropriately by citing Jesus' views on leadership, views quite out of step with conventional wisdom of His time and ours. Jesus' leadership model, writes the author, says the "truest kind of leadership demands service, sacrifice and selflessness."
However, MacArthur felt that current leaders might relate better to a man whose experience more nearly mirrors our own human foibles. Subsequently, he adopted Paul as his exemplary Christian leader.

In an exclusive interview, MacArthur said, "In my judgment he is the best leadership model in the scripture because we have the most material about him." MacArthur has studied Paul at the deepest level, having written verse-by-verse exposition on every epistle Paul wrote and on the Book of Acts.

MacArthur continued in the interview with an account of seeing one of the nation's mega-church pastors, himself one of the best-selling authors of the day, on "Larry King Live." The pastor told King that Peter Drucker is his mentor.

"[Drucker is] a guy who writes on the secular corporate structure," said MacArthur. "That's a change." MacArthur believes the Church need only look to scripture to find appropriate leadership models.

In his book, he writes, "You don't become a spiritual leader by studying the techniques of corporate CEOs. You can't exemplify biblical leadership and follow the trends of Madison Avenue at the same time." He proposes that the Church has followed the culture, in pursuit of style, not substance. Still, he is optimistic. Even amid the amoral malaise that permeates society, he sees an unprecedented opportunity for the Church. He thinks a leadership vacuum is simply begging for godly men and women.

MacArthur's book is 206 pages, though he says it should have been three times as long. He presents 26 principles drawn from Paul's practical approach to ministry. Though they are not sequential and could not be spiritually prioritized, the author says the principles flow naturally from the narrative of Paul's life.

Principle #1 is "A leader is trustworthy." He begins in the context of Acts 27, when Paul was a ship-board prisoner in the custody of Julius, who gave him shore leave so that Paul could be cared for by friends. Julius had learned that he could trust Paul.

Principle #2: "A leader takes initiative." As a prisoner aboard a ship setting sail to certain disaster, Paul warned the captain of the dangers of leaving safe harbor. Afraid? Not Paul. Bitter? No. Honest and forthright? That's Paul.

Add 24 more principles, plus MacArthur's direct and thorough way of gleaning truth, and the reader will be challenged by the life of Paul as he exhibits the kind of godly leadership needed in the Church today. Reading "The Book on Leadership," receiving the message with open mind, and measuring MacArthur's words against the Bible, the serious Christian will not read Paul's letters or the Book of Acts the same way again.

Dr. MacArthur's case for biblical leadership is a point the Church should heed. We can disagree on many things, he says -- mode of baptism, church organization, eschatology – but we have to get the gospel right. Who's going to teach us more about the gospel and godly leadership – Donald Trump, Peter Drucker or the Apostle Paul?



Randall Murphree, a regular contributor to AgapePress, is editor of AFA Journal, a monthly publication of the American Family Association.

Dr. John MacArthur, author of numerous best-selling books, is pastor-teacher of Grace Community Church in Sun Valley, California, president of The Master's College and Seminary, and president of "Grace to You" radio program.

© 2004 AgapePress.  All rights reserved.  Used with permission.