Athlete, Motivational Speaker Challenges Fathers to Lead
Randall Murphree

AgapePress

2006

9 Mar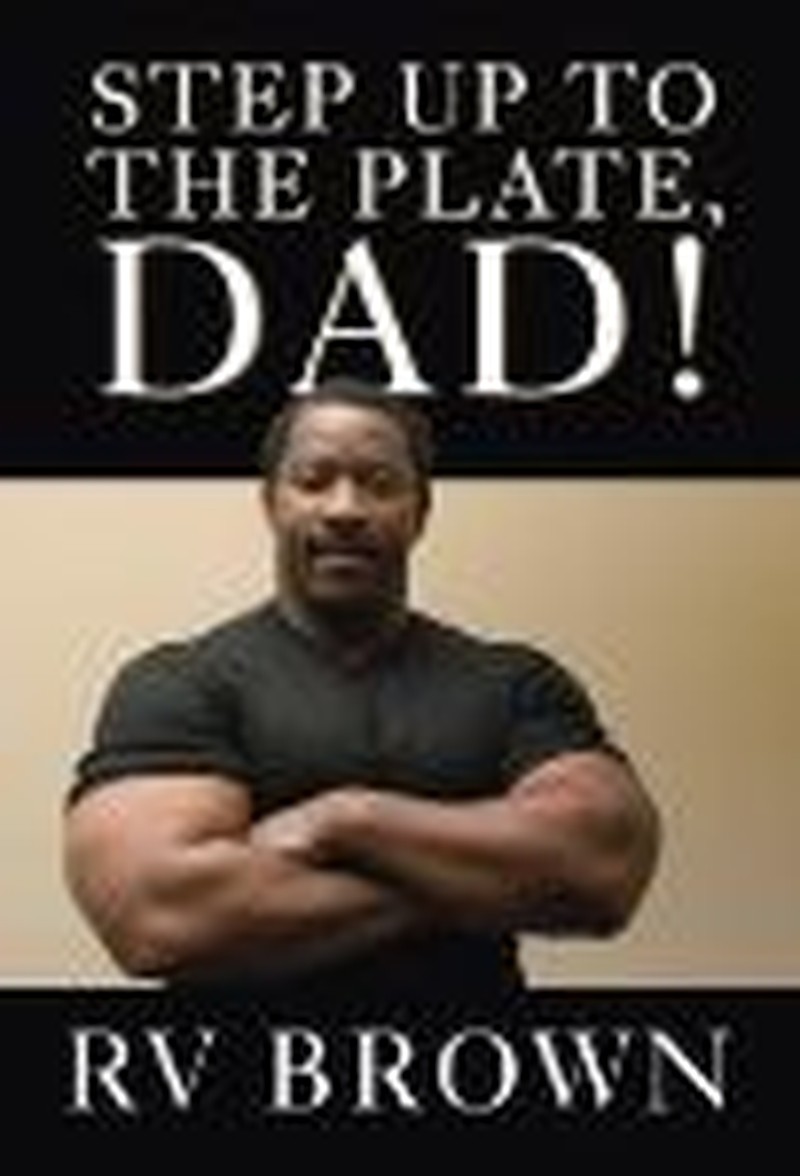 Title:  "Step Up to the Plate, Dad!"
Author:  RV Brown
Publisher:  WinePress Publishing
RV Brown steps on-stage at a high school assembly, flexes his huge biceps and shouts, "This is not steroids! This is turnip greens, black-eyed peas, ham hocks and cornbread!" It's a typical Brown hook to get his teenage audience to sit up and take note. It works.
The charismatic Brown presents a commanding presence, not only because of his physical stature, but also because of the intensity and sincerity with which he communicates. He has achieved wide acclaim in sports and youth culture -- as linebacker for the South Carolina State University Bulldogs in the late 1970s, as founder of Outreach to America's Youth (O.T.A.Y.), and as motivational speaker for Fellowship of Christian Athletes and other groups.
Brown's newest effort in ministry is his book "Step Up to the Plate, Dad!" Brown and his wife Frances have a grown son and daughter and are now providing a home for two nieces. So he writes from personal experience regarding fatherhood strategies that have worked.
"Step Up to the Plate, Dad!" is a mix of personal experience, exhortation, challenge, Bible study, and encouragement. It's a thin volume that won't intimidate dads who ordinarily shy away from reading. They may, however, be intimidated by the book jacket photo of Brown and his bulging biceps.
Between the book's covers, Brown relates various ways in which he made great effort to be the dad his children needed. Fathers will chuckle knowingly at their adventures. "When my children were young, I would sometimes be out of town for a week," he says. "After returning, I would take the kids off on a weekend with me so that my wife could have time for herself. ... I would let them choose the direction. And, by leaving Mom at home, we could skip baths, be messy and my kids could jump on the motel beds."
The next moment, he's urging dads to remember, "nothing helps build confidence in your children more than your embrace. Hug your little girls and tell them how precious they are."
Brown also shares poignant experiences from his years speaking at schools, youth camps, retreats and conferences. For example, after a Georgia school assembly years ago, a young lad approached him and asked, "Will you be my dad for one day?"
"I have never been so moved in all my life," Brown says. "I cancelled my other appointments and spent the day with that young man."
He believes that today's fathers, to a large extent, lack the necessary skills, wisdom and confidence to lead their families, yet that's precisely what children need -- leadership from Dad. Based on his own experience and his firm grasp of scriptural principles, Brown proposes some practical principles for fathers who struggle with the fatherhood role.
Hardly a page appears in the book without scripture woven into the point he's making. In a chapter titled "A 'Real' Dad," he cites the need for a father to serve, to pray, to study the Bible and to apply the Word in his own life. Those, according to Brown, are the simple basics and none of them can be omitted.
He also offers encouragement and challenge specifically for the divorced dad and the step-dad, whose roles as a leader may demand extraordinary effort. Nonetheless, these fathers are still critical elements in the emotional and spiritual well-being of their children.
After being called to full-time evangelism in 1988, Brown founded O.T.A.Y. as a vehicle to help reach America's youth for Christ. He had himself come to faith in Christ as a college student and had a heart for reaching students who would still be open to the Gospel.
These days, whether it's through O.T.A.Y., FCA, school assemblies, conventional evangelism venues or his new book for dads, RV Brown still eagerly pursues his calling to point others to Jesus.

© 2006 AgapePress.  All rights reserved.  Used with permission.