Attorney Urges Christians to Defend Liberty in New Book
Shawh Hendricks

Baptist Press

2005

21 Jul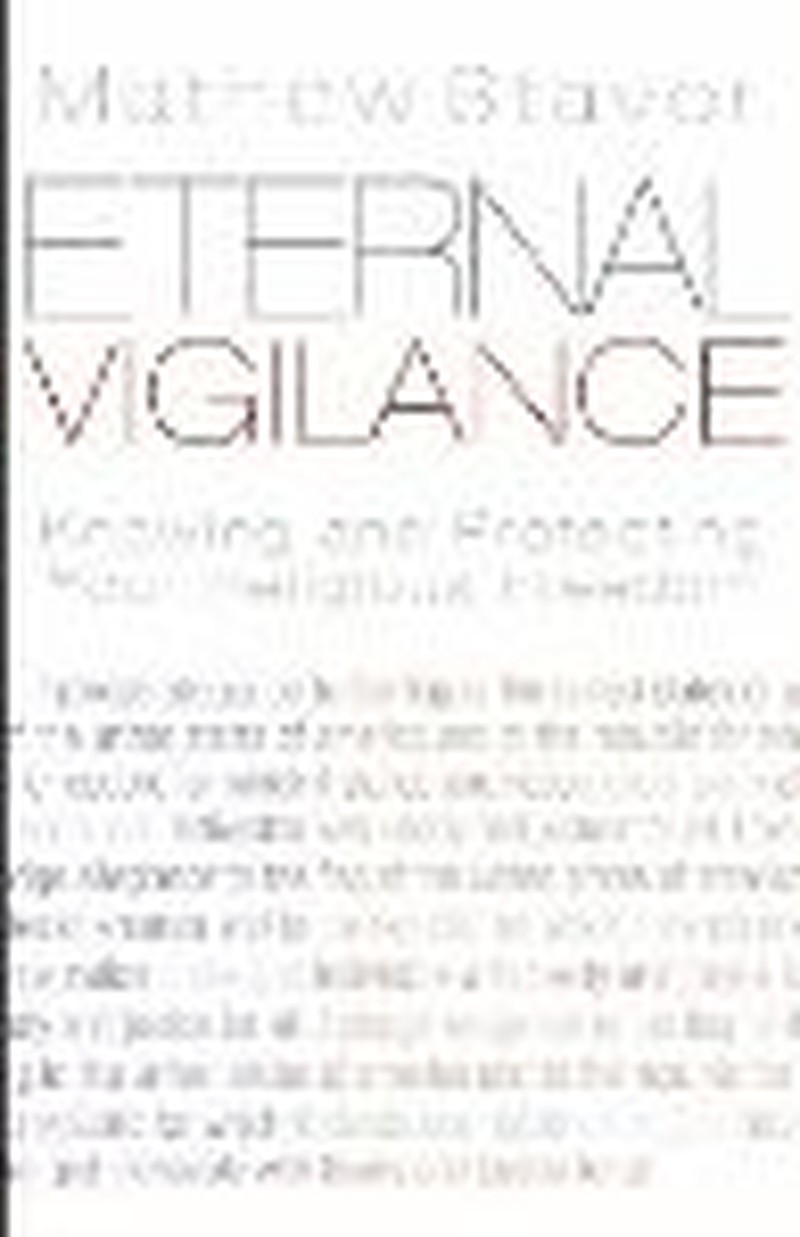 NASHVILLE, Tenn. — Mathew Staver has grown tired of seeing things he holds dear disappearing – nativity scenes, crosses, prayer in schools and virtually anything acknowledging Christianity in the public forum.
This attorney and former pastor has chosen to take a stand, most visibly in arguing before the U.S. Supreme Court in behalf of Ten Commandments displays in two Kentucky courthouses.
The displays were ruled unconstitutional by the court on June 27, while a Ten Commandments monument on the Texas capitol grounds was ruled to be constitutional.
Staver, in a written statement, reacted to the decision by maintaining that America's Founding Fathers would be "outraged that we are even debating the constitutionality of the Ten Commandments. That the Ten Commandments would be deemed unconstitutional is an insult to the Constitution, to our shared religious history and to our Veterans from whose blood liberty was birthed."
Staver, founder of the Liberty Counsel, a nonprofit organization focusing on religious freedom cases, predicted that the Ten Commandments battle "is far from over."
Along with his wife, Anita, who also is an attorney, Staver dedicates much of his time fighting for what he calls the "heart and soul of America." In his new book, "Eternal Vigilance: Knowing and Protecting Your Religious Freedom," Staver writes how religion has become an "endangered species." Released by Broadman & Holman Publishers of LifeWay Christian Resources, the book pinpoints how Christians can work to preserve their rights and use the law to their advantage.
"The intent of this book is to provide education in areas of free speech and religious liberty," Staver writes. "Education is the best weapon against tyranny."
Ignorance of the law, hostility toward religion and apathy are three reasons America continues to lose its foothold on religious liberties, Staver observes.
"Most people would rather run than fight and lose their rights, rather than struggle for them," he notes in the book. "Religious liberty is not simply a legal right; it is the ability to continue to spread the Gospel in a free nation."
Challengers to faith-based initiatives often bully and intimidate many pastors and other Christians away from their convictions, Staver points out, and some Christians have become more concerned with being politically correct and keeping their tax-exempt status than standing up for their rights as Americans.
"Unnecessarily paralyzed by this fear, many leaders refuse to address political issues," he writes. "It is, therefore, important to know the parameters imposed on nonprofit corporations."
Chapters in "Eternal Vigilance" examine general constitutional principles, student and teacher rights, prayer in school, use of religious symbols, witnessing door to door and other related topics.
Whether in an airport, a school gymnasium or standing on a park bench, Christians need to be aware of their rights to acknowledge their faith and what they can do to maintain these rights.
"We must never take religious liberty for granted," he writes. "Freedom was bought by sacrifice, and it's about time we defend our God-given liberty."
Staver underscores his desire for younger generations of Christians to become more involved and interested in their religious rights. Many of today's youth who grew up in church probably know less about the Bible than most non-Christian students did when this country was first founded, he laments.
Until more people are educated and choose to fight for their rights, Staver fears that crosses, prayer and nativity scenes will continue to disappear from the public eye and become a thing of the past.
"The issue of religious freedom in the public square is really the battle for the heart and soul of America," he writes. "If we lose our religious freedom, then we have lost America."


© 2005 Southern Baptist Convention, Baptist Press.  All rights reserved.  Used with permission.