Author Annabelle Robertson: Southern Girl on a Mission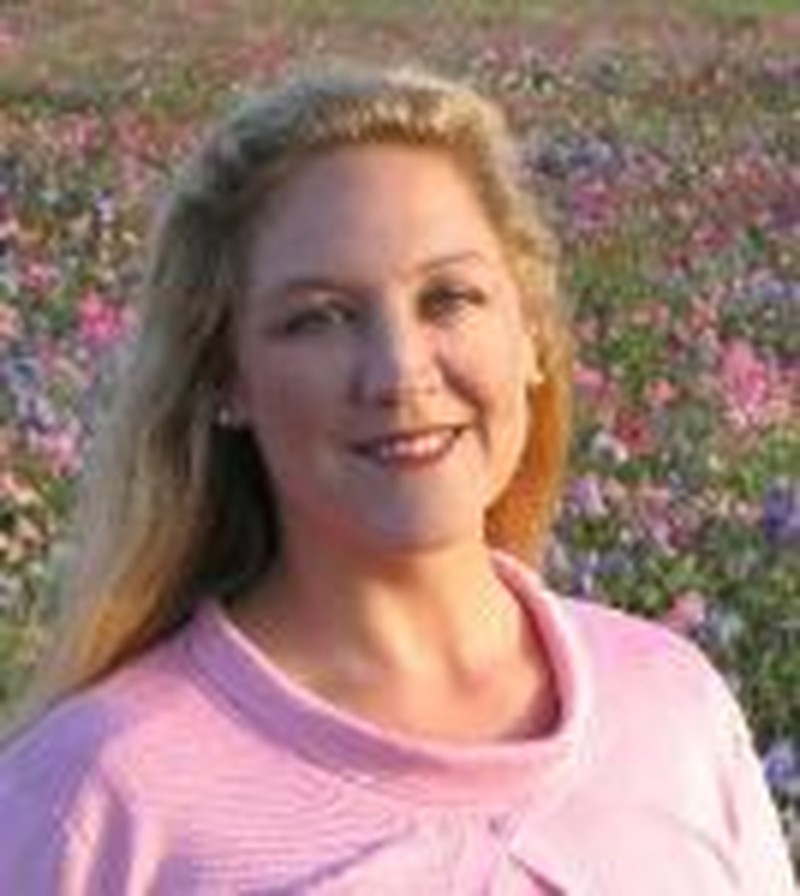 When Annabelle Robertson began writing for Crosswalk in January of 2004, the award-winning journalist, seminary graduate and attorney had no idea that just three years later, she would also be a published author.

During the course of her twelve year marriage, Annabelle had often assisted her husband, a hospital-turned-Air Force chaplain, with weddings and premarital counseling.  So she had seen firsthand the frustration that tends to plague newlywed couples.  Finally, after years of dispensing advice – and watching far too many marriages fall apart – she decided to compile it into a book. 

The result is "The Southern Girl's Guide to Surviving the Newlywed Years: How to Stay Sane Once You've Caught Your Man" (Penguin/NAL), a hilarious marriage manual that has just been honored with the 2006 USA Best Book Award for humor.  Annabelle, who is about to launch her southeastern book tour, is being hailed as the "Erma Bombeck of the South."  But this Christian author is about far more than just laughs.  She's on a mission to help married couples beat the odds.

We recently spoke with her about newlyweds, marriage and what it means to spread truth in an increasingly secular culture.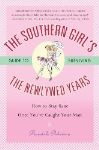 Why is your book called "The Southern Girl's Guide"?

I come from a long line of Southern Girls, who tend to be sassy and smart.  We tell it like it is, with a heaping dose of humor.  But my book is for anyone who's ever been married or who intends to marry – no matter where you're from.  The Southern part is just who I am.

Why marriage?

Marriage defines us both individually and culturally.  Statistics indicate that 85 to 90 percent of all Americans will eventually marry, and 75 percent will do so before their 35th birthday.  In fact, a mere 8 percent of American women consider remaining single ideal – a proportion that hasn't changed during the past twenty years.

Yet, as many as 65 percent of new marriages don't survive.  The number of divorced adults quadrupled from 4.3 million in 1970 to 17.4 million in 1994, and "divorced persons" is the fastest growing marital status category in the country.  Many of those marriages end during the first 3 to 5 years.  In fact, the median length of marriage before divorce for first marriages among women aged 25 to 29 is just 3.4 years.  Clearly, staying married is one of the most difficult tasks we face.

Why is that?

Basically, we're sinful, wounded people.  We sin, but we've also been sinned against.  So when the "honeymoon high" wears off, usually about four months after the wedding, marriage tends to become a boxing ring for all of our unresolved emotional issues.
Secondly, I'm concerned that the church is not adequately preparing couples for marriage.  Everyone talks about how wonderful and romantic it is.  But no one comes right out and says that sometimes, being married is a bit like staying at a Motel 6, three blocks from the beach, when you've been expecting a waterfront suite at the Ritz-Carlton your whole life.  It's way better than being at work, but you won't be getting any monogrammed bathrobes.

What is the biggest hurdle for newlyweds?

Unrealistic expectations.  When I was engaged, I remember feeling incredulous after a married friend told me that she and her husband fought over toothpaste, toilet paper and where the food went in the refrigerator.  Those things were a cliché!  My beloved and I would never argue over something as stupid as the correct way to extract toothpaste.  On the rare occasion when we did disagree, it would be over important things – problems of great significance.

Well, I'm here to report that after more than 12 years of marriage, Mark and I have never once argued over the toothpaste, the toilet paper or the refrigerator.  When we argue, we argue over problems of truly great significance – like the dishwasher (correct way to load it), the kitchen sink (staying dirty) and the laundry (not getting folded).

Despite the humorous tone of the book, you give a lot of practical advice.

Absolutely.  There are ways to keep your sanity in a marriage, but it's not by griping, complaining, nagging or yelling.  Trust me.  I've tried them all, and they just make a man more entrenched in his bad habits.  Women have to dial into the male psyche and get creative.

Can you give us an example?
Well, I've tried to cover every area of married life with conflict potential.  For example, I start with the home because, unless your decorating tastes lean toward Superheroes or the NFL greats, there's about as much chance as a blizzard in Biloxi that you and your new husband are going to agree on furnishings.  After all, what does someone who enjoys color, style and harmony have in common with someone who keeps dumbbells in the dining room?
What's the solution?
The challenge is to help a man understand that, when it comes to decorating, his home is not his castle.  I don't know who said that, but they were wrong.  A man might own the castle, pay the mortgage on the castle and even be required to clean the castle, but he is not allowed to decorate the castle.  Except for the "male" rooms, of course, where he can exercise full sovereignty.  Meaning, the garage, the attic, the basement and the backyard – basically, any area that does not have central heat or air conditioning.
What about his stuff?
I suggest a color-coded disposal system.  Red stickers for those things you'll throw out before the move; orange for what you intend to lose (or break) during the move; and, green for the items you intend to keep temporarily.
Any other tips?
Sure.  Everything from husbands and hygiene to food; mothers-in-law; spending time together; conflict resolution and my personal favorite, the "no-fail method of motivating a man to do housework."
Whoa!  How do you do that?
With rewards.  The kind of rewards men enjoy.
But isn't that sexist?
No, darlin'.  After all, you're married, aren't you?  That's what married couples do – especially when the wife doesn't have to worry about vacuuming.  And listen, men love this stuff.  I strongly suspect that far more men are buying my books than women.  Again, it's about understanding male motivation – which is very, very different from ours.

Have you always been funny?

Humor is so Southern.  And everyone in my family is hilarious.  My mother should have been on stage.  And her brother, my uncle Charlie, is one of the funniest guys I know.  So are my siblings.  I come by it naturally, I guess. 
How did you get your book published?
I first spent about 10 years teaching myself to write.  I read dozens of writing books, wrote short stories and attended writer's conferences and writer's groups.  I then wrote (and rewrote, and rewrote – because that's what it takes) a full-length novel, which a few agents asked to see.  None offered to represent me, however.  Finally, after I came up with the idea for "The Southern Girl's Guide," everything clicked into place.  I got an agent and three major publishing houses bid against each other for the rights, at auction.  It took ten years, though.  Not exactly an overnight success.
Why did you opt for a non-Christian publisher?
When I first went to seminary, I believed that everything Christians said and did should preach the gospel – intentionally, overtly and without shame.  That was my interpretation of Paul's statement, Philippians 1:21 so that's what I did.  As a result, God put seekers in my path.  In taxis, on the ski slopes, in the grocery store – you name it – I shared the gospel.  And, as I look back on those people who committed their lives to Christ with me, I am filled with a deep, inexplicable joy that can only come from seeing someone ushered into the kingdom.
As I grew older, however, I realized that there was another audience.  Non-Christians who had never understood a syllable of the "Christianese" we so often lapse into.  Atheists.  Agnostics.  New Agers.  Nominal Christians who, like me, had grown up attending church without ever connecting to the message.  These weren't seekers who would walk into a Christian bookstore, looking for answers.  They would, however, go into a Barnes & Noble.  I wanted to be there when they did.
So is your book Christian?
Absolutely.  I'm a deeply committed Christian, so everything I write is Christian – and I uphold Scripture throughout.  But I don't preach.  There's a wonderful place for preaching – the pulpit – and many people, like my husband, excel at it. Books are another art form entirely, however, and to violate that medium leads, in my opinion, to bad art.  If we're faithful to the gifts God gives us – and to Jesus' commands – a message of freedom will flow and God's kingdom will be extended.  For some reason, however, the Christian community tends to put the message over the art form.  We justify it by saying it's biblical, but even Jesus didn't do that.
What do you mean?
In Matthew 13, Jesus shares the Parable of the Sower.  When he's finished, his disciples say (from The Message), "Why do you tell stories?"  Jesus replies, "You've been given insight into God's kingdom. You know how it works. Not everybody has this gift, this insight; it hasn't been given to them. Whenever someone has a ready heart for this, the insights and understandings flow freely. But if there is no readiness, any trace of receptivity soon disappears. That's why I tell stories: to create readiness, to nudge the people toward receptive insight."
People will find truth in my book, if they are seeking it.  They'll realize that they are not alone, and that we all struggle to love one another, despite our crazy male and female idiosyncrasies.  They'll find a reason to work through their marriage problems and stay married.  The very last line of my book reads, "So stay sweet, y'all – and stay married.  We Southern Girls are counting on you."  That's my mission.  And even if I help just one couple, I'll know that I've accomplished God's work.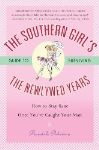 For more information about "The Southern Girl's Guide to Surviving the Newlywed Years: How to Stay Sane Once You've Caught Your Man" and to watch a video of Annabelle Robertson, please visit www.SouthernGirlsGuide.com.

To read Annabelle's blog in Crosswalk Weblogs, please click here.