Author Charlie Hartley Hits Upon God's Truth
Brad Locke

AgapePress

2004

18 Nov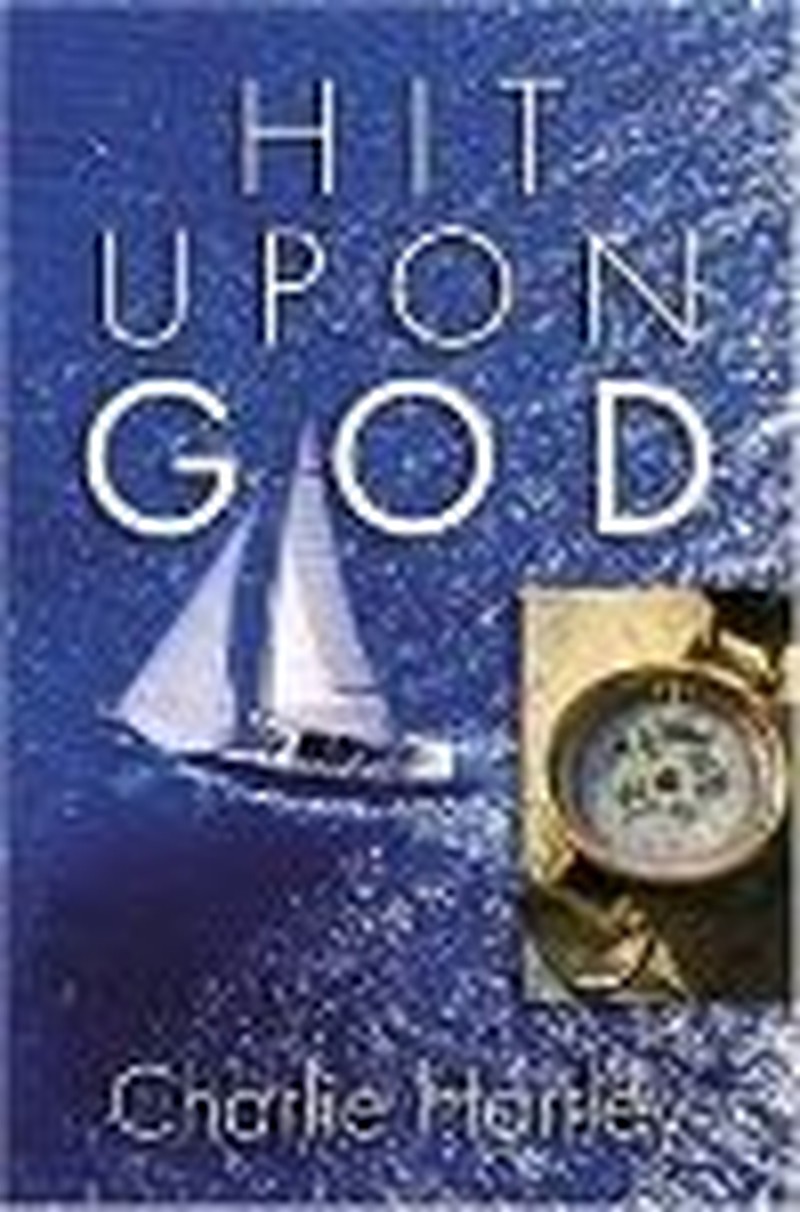 Insightful, instructive and inspiring – those qualities are what Charlie Hartley hoped his latest book would possess. To echo the book's common theme, he has certainly hit upon something beautiful in the pages of "Hit Upon God" (Gazelle Press, 2004), which hit shelves earlier this fall.

Ever the optimist, Hartley felt the call to write this 113-page gem after the 9/11 terrorist attacks. He believes people are more than ever searching for hope and purpose in a scary and uncertain world. Hartley, in the introduction, recalls feeling "emotionally and intellectually paralyzed" after the attacks. His relationship with God, along with his passion for writing, quickly helped him get moving again. He relates in "Hit Upon God" how, by example of his own trials and failures and his observations of others' inspiring stories, Americans can overcome fear and find their place in God's kingdom.

Hartley has been writing non-fiction since 1986 and has been published in several major newspapers and journals, and he's a basketball disciple of Morgan Wootten, the winningest high school coach of all-time.

The most striking and thought-provoking aspect of "Hit Upon God" is the oft-forgotten truism that "out of rejection often comes discovery." That's not a popular adage in today's impatient society. As Hartley says, "winning sometimes entails losing." He expounds on that statement in chapter four, titled "Relentlessness." He writes, in one of the many sports metaphors he's fond of using, that those who fail must "take another swing at the next ball pitched their way." Failing doesn't make someone a loser, but it can make him a learner. Hartley has plenty of examples from his own life to affirm the principle's validity.

He tells of when he was a senior in high school and played on an All-Star baseball team. After getting benched for several games, Hartley quit. He later learned that quitting was the worst option, but that once a quitter is not always a quitter. It brings to mind the saga of Ricky Williams, who quit football so he could smoke weed and travel. Now he suddenly wants to play again, having realized how important football was to him and how much quitting hurt not only himself, but his teammates. Perhaps that lesson will serve him well in other areas.

Tackling Adversity

Overcoming adversity, whether self-inflicted or otherwise, is the underlying theme of "Hit Upon God." Perseverance is the key, and Hartley explores, in one of the book's longer chapters, how a person can mentally fight through trying circumstances. In chapter seven, "The Minds of Runners," Hartley recalls watching a 10K run and wondering what was going through the minds of each runner that passed by. He muses about pain tolerance, desire, the fear of losing and all the emotions that must be pelting a runners' body and mind as the race wears on. It's a fascinating, honest look at the psychology of what it must take to simply finish a race, much less win it. And, of course, Hartley ties his thoughts to real -life situations.

This chapter reflects most vividly Hartley's reflective side. He isn't afraid to ask questions for which he doesn't always have a concrete answer, but those questions provoke thoughtful ponderings in the reader. He makes the reader honestly consider how adversity is to be approached mentally, physically and spiritually. Some of the questions he says he would like to ask these distance runners are almost child-like, while others are quite incisive.

Hartley admits to getting emotional when watching these runners perform. "It's an ocean-sized inspiration to watch people battling themselves for everyone to see," he writes. Battling oneself inherently involves discipline, which involves sacrifice. His profound point is that for one to fulfill his desires of success (in accordance with God's approval, Hartley often reminds the reader), a person must first desert personal gratification, which can dash dreams as quickly as anything.

It seems like a simple truth, but Hartley has a knack for making such truths more real and personal. He spells them out in anecdotes and, at the end of each chapter, concise "practical advice." Like this: "Instead of being amazed at how great fast runners are, understand that you can also run fast if you put in the work."

Hartley is also adept at turning conventional wisdom on its ear. Some of the world's most accomplished people are still not satisfied with what they've done or have. They are still seeking something grander. Hartley, however, urges the reader be happy with his accomplishments, especially when they are achieved in the name of God. Yet he also says that reaching one's goals requires not sacrifice merely for the sake of long-term rewards, but also for the sake of others. Serving others, says Hartley, means helping them, inspiring them, leading them, bringing them together to make the whole operation work smoothly, whether it be a football team or a staff of engineers.

Author's Inspiration

Inspiration is another heavily addressed theme in "Hit Upon God." The author tells of people who have inspired him, and perhaps his greatest inspiration is Wootten. Hartley watched Wootten's DeMatha team from early childhood and later played against it. (Hartley's most compelling narrative describes his final game against DeMatha. It's the best pure writing in the book.) Hartley was also an instructor during Wootten's summer camps, and it was there that he learned some timeless principles, such as doing more than what people expect of you -- not what they expect you are able to do, but what they expect you are willing to do. Wootten called this kind of person a "$500 man."

The most wonderful thing about Wootten, Hartley points out, was not his coaching ability, but his concern for his players' spiritual well-being. He taught not just basketball, he taught life. Hartley offers up as evidence something Wootten told his team after a disheartening loss: "You think you feel bad about this loss. Think how bad you would feel if you lost your souls." That statement, which only a Godly man could utter at such a weighty moment, neatly underscores Hartley's premise that the world defines success quite differently than the Christian.

It also reinforces his point that adversity is best met not with despair, but with determined optimism ("You decide how you think," he writes). He draws on one of his daughters' challenging situations to illustrate the point. She was a nine-year-old who was faced with the most daunting of tasks -- the butterfly. Not the creature, the swim stroke. As Hartley points out, it's the most difficult and exhausting style of swimming. His daughter did not want to swim it, but she finally found the confidence and resolve to go for it. She didn't win, but she swam well and finished strong, and she beamed as she said, "I didn't get DQ'd!"

She had exceeded even her father's expectations. Thankfully, our heavenly Father's expectations for us are never low. In fact, He expects us to believe and trust in Him enough to achieve unimaginable things. Hartley's little tome hits upon this truth brilliantly.



Brad Locke is a sports journalist in Tupelo, Mississippi.  He is also a regular columnist for AgapePress, written under the title "The Heart of Sports."

© 2004 AgapePress.  All rights reserved.  Used with permission.