"Average" Photographer Delivers Emotional Holy Land Images
Randall Murphree

AgapePress

2006

25 Apr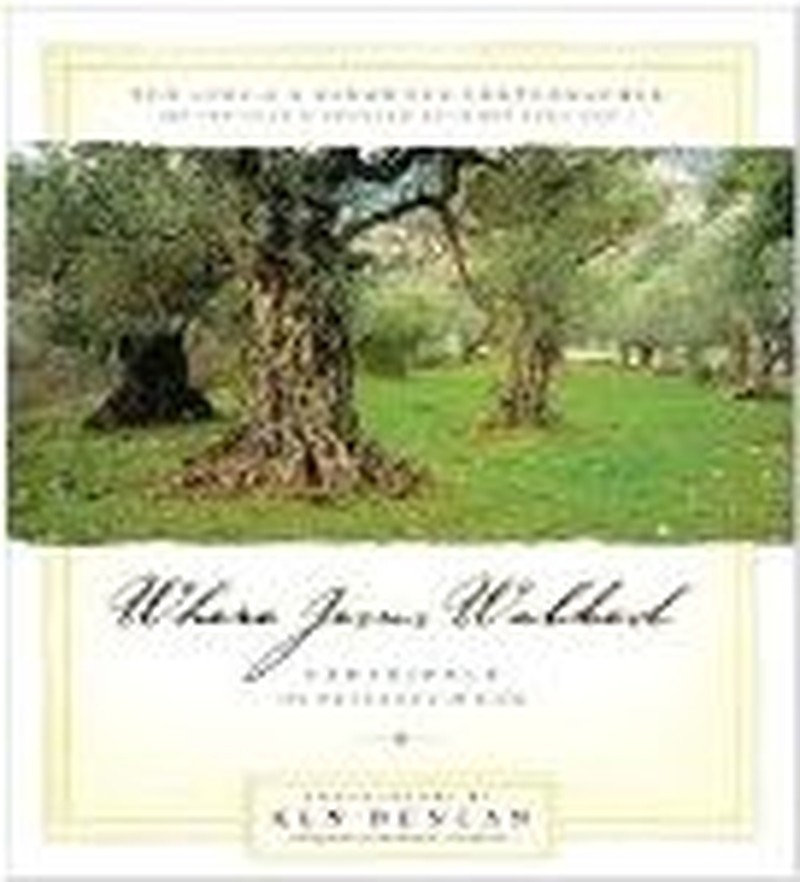 AgapePress interviewed world-renowned photographer Ken Duncan after the recent release of his book, "Where Jesus Walked" (Integrity, 2006). Duncan, a native of Australia, talked about his journey to faith and about the impact his first visit to Israel had on him.
Q:  What led you to faith in Christ?
A:  Well that's a long story. I was bought up by awesome Christian parents who lived by what they preached and never stopped praying for me. In the end I still had to find my own way and I rebelled. I felt Christianity was too easy and that life had to be more difficult than just letting Jesus into your life. So, I got involved in all sorts of things trying to find a meaning to life. I got into philosophy, Buddhism, Hinduism, The Aboriginal Dreamtime (worship of creation) immoral living and all sorts of weird things.
Then I met a Christian who really new the Bible and lived the Christian life. He would counter all my attacks with the Word of God and didn't judge me; he just loved me and fed me on the Word.
Q:  So it was that friend who led you to the Lord?
A:  No. Later, when a friend died in my arms, I tried to resuscitate him. I felt his spirit leave his body and this really challenged me as I didn't believe in the spiritual world at that time. Then I had a really bad experience in Dreamtime Mythology when I was confronted with demonic powers that showed me that I was not in control of them but that they where in control of me. I called out to God and He miraculously helped me deal with that issue.
Q:  Then, this experience was the defining factor in your conversion?
A:  Not yet. I was a hard-liner who had to hit many brick walls before I gave in to Jesus. Another time, after being injured in a fall, I got gangrene in my foot. I went to a major hospital. It looked bad, and I was going to lose at least the top part of my foot. One night when the pain seemed too much I yelled out to Jesus and said, "If you are real and help me out of this situation, then I will follow you for the rest of my life." It was miraculous, as the gangrene retreated and all I lost was the top of my big toe. After this you would think I would give in -- but no, I broke my promises to Jesus and off I went again doing my own thing.
Q:  So there's more?
A:  We're almost there. After that last experience, I went to Tasmania in the winter time and got hyperthermia which really affected my nervous system. I got so cold physically and irrational in my thinking that I just wanted to walk out into the wilderness. If I had done that, I would have died. God broke through my blurry mind and I called out to Him this simple prayer, "God, help me." He did, and a light hit me in my core and radiated out into the extremities of my body warming me to the point where I was able to sleep and recover from the cold.
Some weeks after this event, I found myself crying, having developed severe anxiety in the form of agoraphobia, the fear of open spaces. That's not a good condition for a landscape photographer! As I was recovering at my parents' place, I kept watching Dr. Robert Schuller on TV. His positive message sort of got under my guard, his soft approach really got through my defense systems. At this point I knew I had had enough of trying to work out the meaning to life on my own. I went to a church and asked Jesus into my life. I finally found what I had been always looking for -- peace.
Q:  What led you to compile "Where Jesus Walked"?
A:  When Byron Williamson from Integrity Publishing approached me about doing a book on the footsteps of Jesus, I just knew it was for me. I felt God calling.
Q:  Was this your first visit to the Holy Land?
A:  Yes, it was, and how different it was to my imagination. From all my Bible lessons, I felt that I was going to be stepping back into time, but when it comes to Israel it is very developed -- and there aren't many Holy Families traveling around on donkeys.
Q:  What impact did this project have on you personally?
A:  From an intellectual aspect, it was difficult to sort through a lot of information to verify many of the locations. From a physical level, it was sometimes a bit threatening. Spiritually the Holy Land really stirs you up and starts awakening many things in your life. Overall though, the journey was fun and I thank God for such an opportunity -- "Life is an Adventure, Not a Worry."
Q:  What do you hope readers will take away from their encounter with this book?
A:  Hopefully these pictures and the great words from many beautiful people who really have a love for Jesus will strengthen thousands of Christians in their faith. For those who don't know of Jesus, well, maybe this book will help them follow in the footsteps of Jesus and on their journey they will run into Him.
Q:  Now, confess, do you really see yourself as "an average photographer" (per the press kit)?
A:  It is not false humility when I call myself an average photographer with a great God. Yes, God has given me skills, but if you were after someone with technical ability then you would definitely look for some other photographer. Often when I am on location, I will call out to God and say "God what am I doing here? I don't know what to do. Please open my eyes that I may see what you want me to see." I love waiting with Jesus. I feel like a button pusher who awaits a command from God to push the button at the right time when He has arranged everything for me. So Jesus certainly deserves the credit.

© 2006 AgapePress.  All rights reserved.  Used with permission.