Because He Loves Me
Elyse Fitzpatrick

Author

2008

3 Jun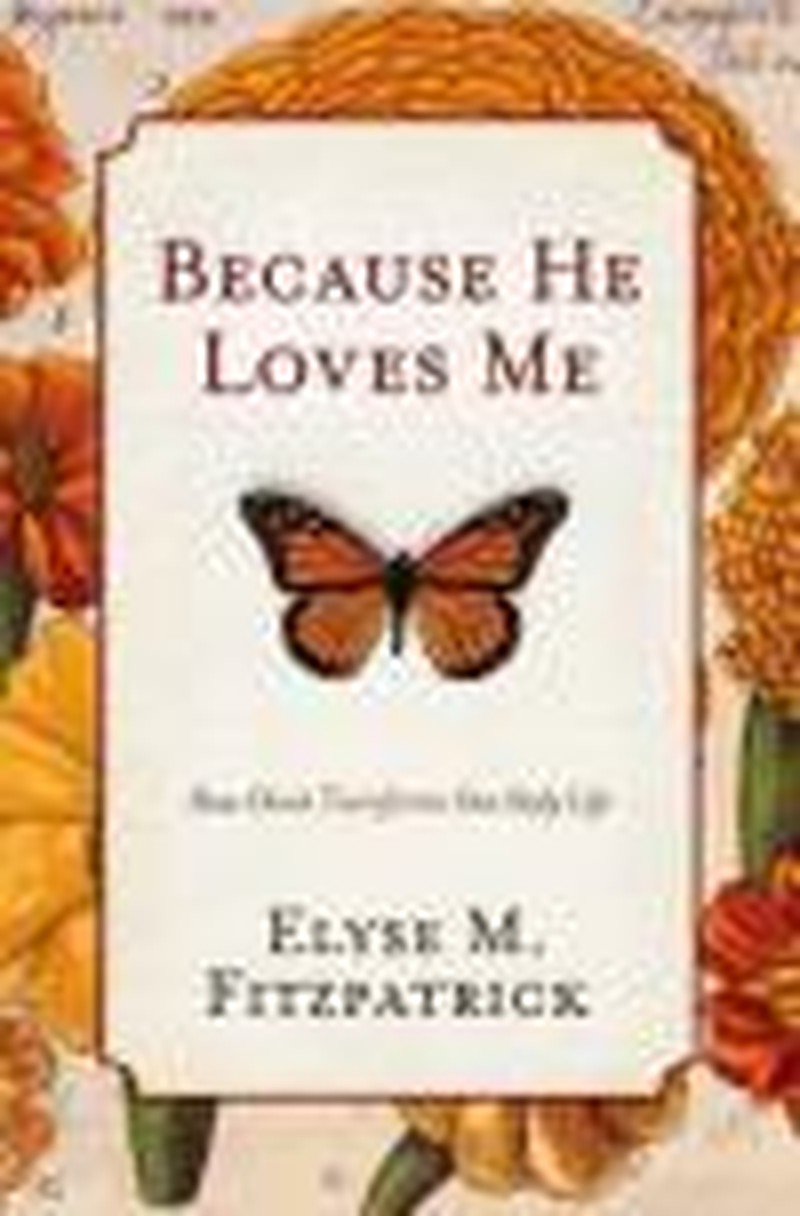 EDITOR'S NOTE: The following is an excerpt from Because He Loves Me by Elyse Fitzpatrick (Crossway).
Have you ever had that uncomfortable feeling that you've forgotten something important but just can't remember what it is? I had that experience a few weeks ago as my husband and I were leaving church on Sunday morning. I had a niggling sense that I was forgetting something but I just couldn't pinpoint what it was. Purse? Nope. Bible? Got it. Then, as we proceeded down the main street toward the freeway, suddenly I started yelling, "The boys, the boys, we've forgotten the boys!" As you can imagine, my husband instantly whipped the car around and raced back to the church. I jumped out and ran to find them. I had forgotten that my daughter had asked me to take our grandsons home with us, and when she heard how we almost left them, I'm sure it made her think twice about asking us again. I suppose that's something most of you can relate to, isn't it? We all know what it's like to unintentionally forget someone we love.
In Luke's Gospel, we read a similar story. Having completed their annual pilgrimage to celebrate the Passover in Jerusalem, Mary and Joseph set out to return to Nazareth. After they had gone a day's journey, they began to search for their son among relatives and acquaintances. Although they had presumed that he was somewhere in the group, they soon discovered that he was nowhere to be found. They returned to Jerusalem immediately and, after searching frantically for him for three days, they found him in the temple, in dialog with the teachers (Luke 2:41–45).
It seems to me that in some ways we're like Jesus' parents. Let me explain what I mean. By definition, we Christians joyously celebrate our Passover Lamb, our salvation with Jesus, but then, like his parents, we eagerly head on back to Nazareth, back to living out our beliefs without a conscious awareness or acknowledgment of his presence. Of course, we assume that he is somewhere nearby. We haven't felt his absence because we're so preoccupied with living life for him.
Please don't misunderstand. I'm not saying that he has left us behind. No, he has promised never to do that. What I am saying is that once we've been saved, once we've understood and accepted the message of the gospel, the person and work of the Redeemer becomes secondary to what we're focused on—living the Christian life. We love to remember him at Christmas and Easter. We adore him as the baby in the manger; we rejoice over the empty tomb. But aside from these two seasons, our attention is primarily focused on us, on our performance, on our spiritual growth. We know that the incarnation and resurrection are important truths to our initial salvation, but that's pretty much where their impact ends.
Let me illustrate what I mean. If I asked you, "Where did the ongoing incarnation of Jesus Christ intersect with your life yesterday?" would you have an answer? We all know that the crucifixion is important for our initial salvation, but what did it mean to you this morning? Does Calvary inform and warm your heart when you're waiting in line at the grocery store or hearing bad news from your doctor? Does his sinless life comfort you when you realize that you've just sinned in that same way again? In other words, is he significantly relevant to you in your daily walk with him?
I don't assume any malice toward him on our part in our virtual desertion of the Redeemer. Instead, I think the problem is that the answer to the question, Is Jesus relevant? is probably something like, "I guess he should be, but I don't see how." I think that we move past him because we don't really understand how God's love to us in the gospel applies to our lives practically, here on this side of Calvary. Yes, of course we know that he died for our sins and rose again, but what does that have to do with living life here in the twenty-first century? Again, how relevant is the gospel, the work of Jesus Christ, to you?
Perhaps another facet of our desertion of the Savior, and a more insidious one, is that, although all orthodox believers view salvation as his work, we believe that living the Christian life is solely ours. Yes, salvation is a wonderful gift, we think, but Christian living is where we've got to concentrate now.
I believe that most Christians think fondly of Jesus, are sincerely grateful for salvation, and remember his name as a tagline when they pray, but they don't see his work and life as something to contemplate every moment of every day. I have to admit that until fairly recently I, too, pursued godliness without much thought of him. Among those who would classify themselves as serious Christians, who study the Bible and want to please God, my guess is that the thought of revisiting the gospel seems like a step back into kindergarten. To put it another way, if I told you that this is a book about the gospel, would you automatically assume that it's for unbelievers?
What I'll be asking you to consider throughout this book may be summarized in one simple question: In your pursuit of godliness, have you left Jesus behind? Since this might be a new question for you, let me ask you a few more that will help clarify the answer.
If I said that we're going to spend page after page considering God's love, would you feel the need to stifle a yawn? What does his transforming love mean to you today?
Are you more focused on your performance for him or his for you?
At the end of the day is there a rest in your soul because of him, or is there guilt and a determination that tomorrow you're going to "do better"?
Do you still feel the need to prove that you're not "all that bad"? Do you get angry when people criticize or ignore you?
You know that Jesus is the Door. Do you see how he is your life? Could you tell me exactly how he has transformed your daily life?
As we work through the answers to these questions together, I want you to be encouraged. This is an endeavor that your Savior is passionate about. His great accomplishments, so personally costly to him, are not to be relegated to some introductory course that gets stored in the garage with old yearbooks. No, they're to be constantly mused on and relentlessly rejoiced in by all who know them.
So let's ask him to enlighten us now as we embark upon our journey back to Jerusalem, searching for the Beloved Son. Unlike his parents, we won't have to search frantically. No, he is joyfully and patiently waiting to reacquaint you with his love and to make his undiminished presence the most relevant aspect of your life. Let's spend time thinking about our Savior and how what he has already done is meant to be the most significant characteristic of our faith and life for him.

Because He Loves Me
Copyright © 2008 by Elyse Fitzpatrick
Published by Crossway Books, a publishing ministry of Good News Publishers
1300 Crescent Street
Wheaton, Illinois 60187

All rights reserved. No part of this publication may be reproduced, stored in a retrieval system or transmitted in any form by any means, electronic, mechanical, photocopy, recording or otherwise, without the prior permission of the publisher, except as provided for by USA copyright law.