Believers Urged to Be Steadfast in The Beautiful Fight
Annabelle Robertson

Crosswalk.com Contributing Writer

2007

25 Dec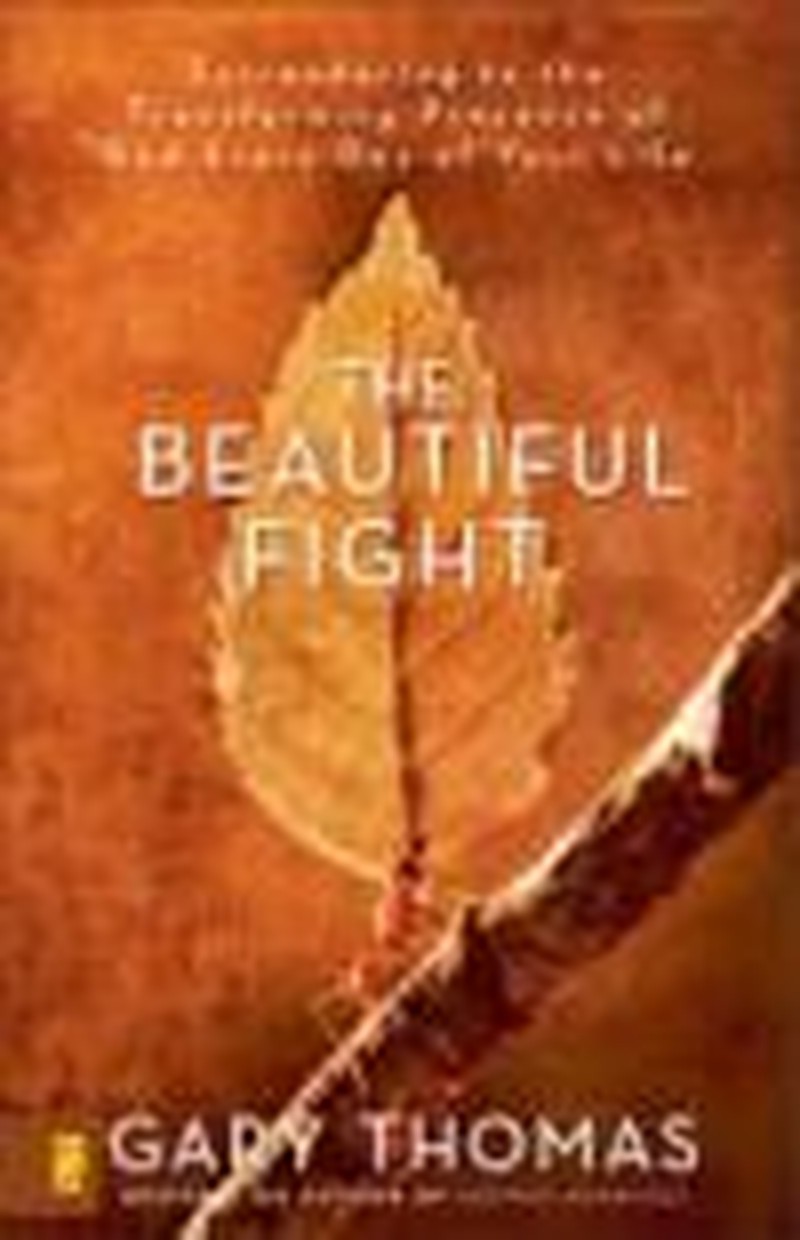 Author: Gary Thomas
Title: The Beautiful Fight
Publisher: Zondervan
We've all heard the lament that modern-day Christianity has become "watered-down" by liberalism. Author Gary Thomas believes that evangelicals would do well to remove the log in their own eyes, however, before launching that loaded accusation.
A biblical scholar, speaker and teacher, Thomas sees the contemporary church as one that is plagued by superficial faith. With the goal of reaching as many people as possible for Christ, we have reduced our gospel to a palatable set of intellectual beliefs and prohibitions. This teaching often comes wrapped in a package of cultural awareness and trendy cleverness, yet it lacks the true essence of Christianity, which is God's empowering presence.
As a result, believers rarely understand what it means to live self-sacrificial lives anymore—much less the power of God to transform us into role models and agents of change. We therefore focus on the mundane and aspire to short-sighted, if not wholly narcissistic, goals.
"Preaching mere moralism is the surest way to tire people out, because in one sense we're all going to fall short of the ideal, and in another sense, spending our time trying not to do something is far less than we were created for," Thomas writes. "Such a faith will never capture our hearts."
No wonder, Thomas adds, the world calls us hypocrites.
"I fault us for defining the faith by what we're not supposed to do, setting ourselves up for constant humiliation," he explains. "If that's what they know us for, if that's what they hear us saying, then we have neither lived nor preached in a way that showcases God's glory."
Instead, Thomas urges believers to embrace the great and glorious call that God places on each of us, by welcoming his experiential presence and his transformative power into every area of their lives. Using examples from the historical church—another area that has been neglected by modern-day leaders—he then delves into thought-provoking teaching about how we might do so.
Separate chapters focus on the need for transformation of minds, hearts, ears, eyes, mouths and bodies, followed by a section on what it means to be "holy available" for God. Thomas urges believers to be steadfast in the Christian disciplines while guarding against "the continuous creep toward complacency."
It's essentially a revisiting of the basics of the Christian faith, with a call to holiness reminiscent of Richard Foster's Celebration of Discipline. Like Foster, Thomas' approach is compelling reading for everyday Christians who long to deepen their walk with God, yet historically and theologically thorough enough to satisfy those with a more intellectual bent.
Best known for his popular book, Sacred Marriage, Thomas is a graduate of Regent College in Vancouver, B.C., where he studied theology under J.I. Packer and Gordon Fee. These influences, which tend to express themselves in an urging for believers to adopt a faithful, vibrant and impassioned walk that is grounded in historical, Orthodox Christianity—are readily apparent in his writing. And frankly, it's a welcome relief from the trite teaching that fills Christian bookstores and conferences today.
His title comes from 2 Timothy 4:7, a verse that Orthodox Christian fathers translated to say, "I have fought the beautiful fight." Reading Thomas, I can't help but be compelled to put on my spiritual armor and begin to fight that very same fight, once again.