Blessed!
Calvin Miller

Author

2005

22 Dec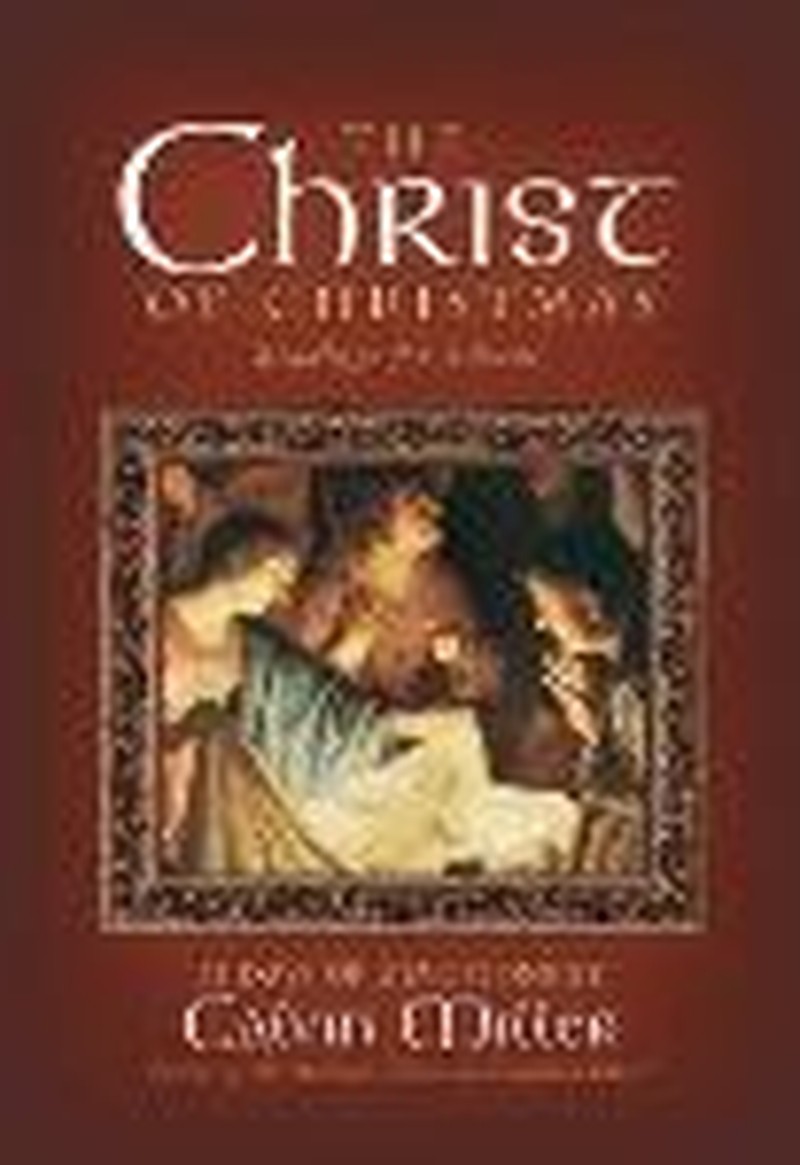 When Elizabeth heard Mary's greeting, the baby leaped inside her, and Elizabeth was filled with the Holy Spirit.  Then she exclaimed with a loud cry: "Blessed are you among women, and blessed in your offspring!" – Luke 1:41-42 (Holman Christian Standard Bible®)
Life!  What a wonderful word!  The Incarnation!  What a blessed doctrine!  How glorious of God, who is everlasting Spirit, to put Himself at risk – to make His hazardous journey into flesh.  Taking on the bulky flesh of humanity, He affirmed every person whom He touched.  No idea is so essential to our hope as that which teaches that God was in Christ reconciling the world unto Himself.
Consider these two ordinary women, Mary and Elizabeth.  These wonderful and fragile creatures were the means by which God became a human being.  Thus, they shared a heavy secret.  One of them was so old she was well past the childbearing age.  She stood with one foot in the grave and the other in the neonatal ward.  Elizabeth must have found her joyous, old-age pregnancy the brunt of community gossip.  Then her young friend from the north came to visit her.  Mary affirmed Elizabeth in her commitment to God.  No one but Mary could really understand and identify with Elizabeth.  Why?  She too was the object of community ridicule back in Nazareth.
Each of the women had been asked to bear a heavy load, yet each of them helped the other with their respective assignments.  Each had a special gift with which to help the other along.  This wonderful gift is one that works in every situation.
It is the gift of affirmation.
Mary, no doubt, had been struggling with her heavy assignment.  She must hear the Son of God.  Yet she could not tell her story and receive any satisfaction.  She had to face Isaiah's words again and again: "Who has believed our report?  And to whom has the arm of the LORD been revealed?"  (Isaiah 53:1).  No one would believe she could have a child without a human father.  So she lived alone, glad to serve God, but desperate for even one other person to believe her.
Then Elizabeth greeted her, "Blessed are you!"  In the power of such a kind affirmation, Mary could live and thrive and serve God.
Are you an Elizabeth?  Can you offer a kind word to those who carry a heavy burden?  Can you say, "Blessed are you!" to someone who is hurting?  Perhaps this is the most Christlike ministry of all: to be able to say to the desperate, who are often isolated by their unbearable pain, "Blessed are you!"
Additional Thought and Reading
Read: Luke 6:20-23
Poverty, Hunger, Tears, Exclusion.  They are the temporary domain of the faithful, the wilderness of those obediently making their way to glory.  But God has riches for them.  Food.  Comfort.  Acceptance.  It often comes in the form of friends like you who take time for a cup of coffee, create space in an overcrowded schedule, and make eye contact with those so beaten down they cannot face their fearful world.
Prayer
Lord, are my eyes open to those around me who may be carrying a load so heavy that they are being crushed?  I wonder if I have passed people in such pain and been irresponsible with my "blessed-are-you's."  Forgive me when I have not loved and encouraged the broken with a healing hope.


---

Excerpted from The Christ of Christmas by Calvin Miller.  Copyright © 2002, Calvin Miller.  ISBN 0-8054-9509-6
Published by Broadman & Holman Publishers.  Used by permission.  Unauthorized duplication prohibited.