Book Offers "Who's Who" of Nation's Most Poisonous Pundits
Allie Martin and Jenni Parker

AgapePress

2005

1 Sep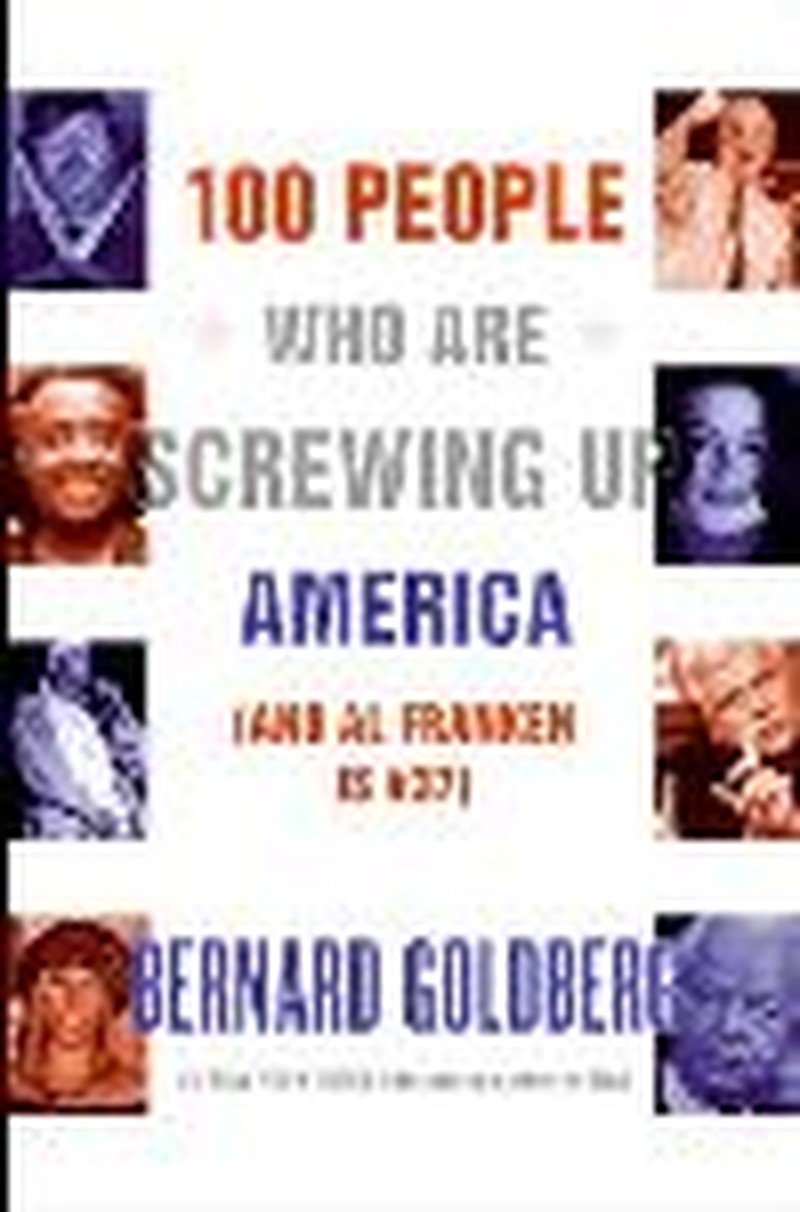 Former CBS News correspondent Bernard Goldberg says one of the biggest problems in America is that people are too tolerant. In his book "100 People Who Are Screwing Up America (And Al Franken Is #37)," he identifies several people he believes bear a sizeable portion of the blame for the society's moral decline.
Goldberg says he was prompted to write the book after noticing the sharp drop in values over the past couple of years, with a noticeable impact on how people behave, relate, and communicate. "Things have gotten angrier than they need to be, they've gotten meaner than they need to be, and the culture has gotten more vulgar than it needs to be," he observes.
"There are real people who are contributing to the cheapening and the coarsening of the American culture," the author contends, "and that's what this book is about." He emphasizes, by the way, that these 100 people are not serial killers or terrorists by any means, but he suggests that they are hardly less dangerous to civilized society.
"There's a serious part to the book," Goldberg asserts, "and that is the part about how the culture is being cheapened." Among those he lists in "100 People Who Are Screwing Up America" (Harper-Collins, 2005) are radio shock-jock Howard Stern, politician Howard Dean, TV journalist Dan Rather, and artist-activists such as Barbra Streisand and, of course, Al Franken.
Also, the one-time CBS News correspondent makes particular note of another former CBS insider – ex-"60 Minutes" producer Mary Mapes. The Emmy-winning news producer is known to many for her part in breaking the Abu Ghraib prison scandal as well as for urging "60 Minutes"' use of documents of doubtful authenticity as source material in a news story that called into question President George W. Bush's military service records. She has also been criticized for contacting a senior official in the John Kerry campaign prior to the airing of the segment about Bush's military service and offering to put Bill Burkett, the source of the dubious "Memogate" documents, in touch with the Kerry campaign operative.
CBS fired Mapes January 10, 2005, following an internal investigation. The investigative panel that looked into the memo scandal described the "60 Minutes" producer's actions as a "clear conflict of interest that created the appearance of political bias."
Goldberg agrees with the characterization of Mapes' part in the CBS scandal. "Her over-zealousness has given a black eye to all journalists," he asserts, "because if you're suspicious of journalists and you're wondering about their biases and their agendas, and you see Mary Mapes going after the President of the United States with documents that almost certainly are phony, that kind of over-zealousness just rubs off on everybody else in the news media."
Memogate has earned Mapes a place on Goldberg's distinguished roster of individuals he believes are taking America down the wrong path. Were it not for the extreme zeal that led to the document scandal, apparently fueled by anti-Bush bias, the author of "100 People" says the former "60 Minutes" producer "wouldn't have been anywhere near the list, because nobody would have known who she was."

© 2005 AgapePress.  All rights reserved.  Used with permission.