Book Talk
Janet Chismar

Senior Editor, News & Culture

2004

12 Nov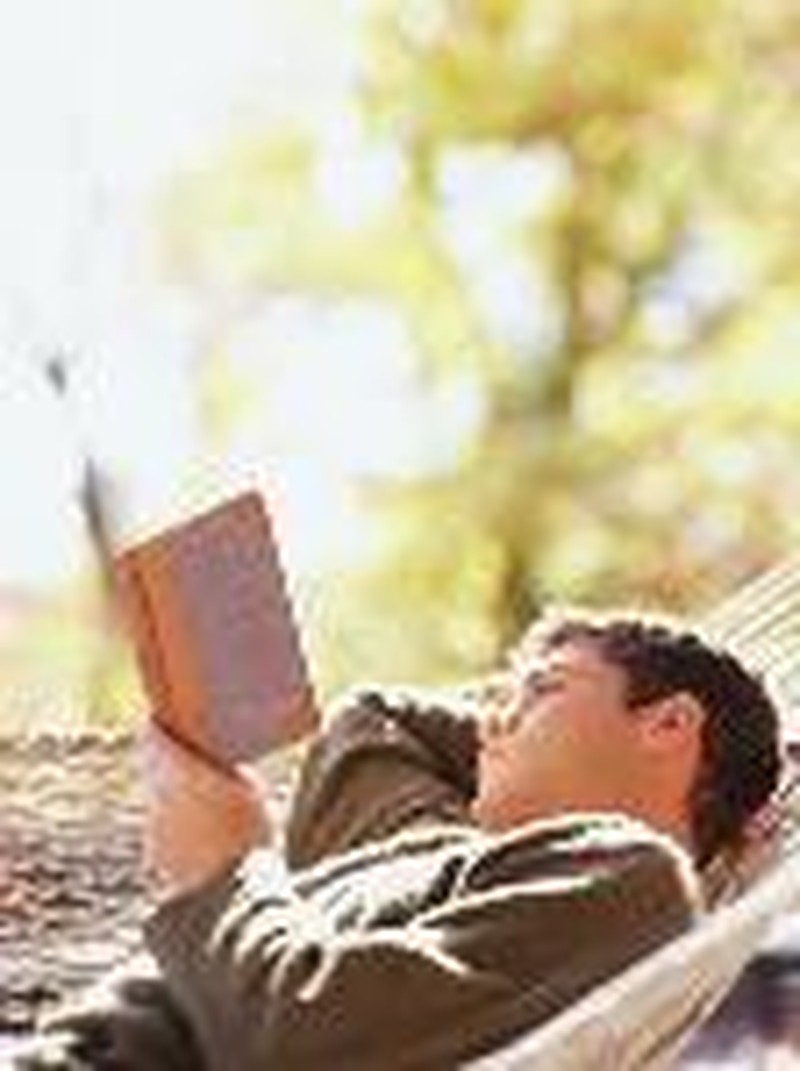 I'm sure, at some point, you have read at least one book that radically changed your worldview. For me (and Steven Curtis Chapman), that book was John Piper's "Don't Waste Your Life" (Multnomah). If you ever feel that life is boring, that faith is just about "doing" church on Sunday, you have got to read Piper's work.



Given how much inspiration I drew from "Don't Waste Your Life," I approached his new release, "Life As a Vapor" (Multnomah), with mixed emotion. Could anything measure up? Well, once more, Piper blew me away. Set up as a series of 31 meditations, the book's chapters will remind you that life is short but can be lived fully and gloriously through and in Christ. Mac Powell (Third Day), Cliff Young (Caedmon's Call), Shane Barnard, Chris Tomlin, Steve Green and members of Jars of Clay have all been greatly influenced by Piper's writing and ministry. Check out what they have to say at lifeasavapor.com.
Since life is fleeting, we need to make the most of days on Earth. Quite a few of this fall's releases address that theme. Ryan Dobson (yes, the son of James and Shirley) has written a great book called "2Die4" (Multnomah). Hard-hitting and fast paced, "2Die4" will get your adrenaline flowing. Taking the command found in Matthew 16:24-25 ("Deny yourself and take up your cross … Whoever loses his life for my sake will find it."), Dobson shows readers how that truth translates in real life and how to take risks that will  matter for eternity.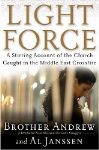 Need an example? Brother Andrew ("God's Smuggler") and Al Janssen ("The Marriage Masterpiece") are two guys who understand the meaning of risk. In bringing the gospel to Palestinians, these men routinely face persecution and peril. "Light Force" (Baker) outlines Brother Andrew's efforts to reach Israel's neighbors for Christ. Not light reading but very enlightening and thought-provoking, the first-person voice adds a sense of humanity to history — a feeling of holiness to headlines.
Toby McKeehan (a.k.a. "tobyMac") and Michael Tait have teamed up again, this time for a book project, "Under God" (Bethany House), a collection of short stories about the men and women of faith who shaped America's heritage. No, don't yawn! With teachers like Toby and Michael, how can history possibly be boring? As Toby points out, "Knowing the past is crucial in dealing with the present." Calling the nation to repentance and forgiveness, Michael and Toby urge readers to forge a fresh vision for the future.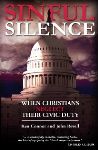 One of the crucial times Christians can shape the future is on election day. Yet too many of us ignore our civic responsibility. Why? According to attorney and former President of the Family Research Council Ken Connor and Associate Editor of "SBC Life" John Revell, authors of "Sinful Silence" (Ginosko), many Americans have a poor understanding of what God expects regarding the civic process. Drawing on biblical principles — and my favorite prophet, Isaiah — Connor and Revell will compel you to get off the couch and do something (and to vote!).
Finally, at the end of all this heavy reading, you're bound to need some refreshment. Enter Max Lucado, who invites you to "Come Thirsty" (W Publishing Group). Book after book, Lucado writes each in that cozy, conversational tone and with needed reminders. "Come Thirsty" will quench your soul's thirst in a few easy sessions. If you need your "Max fix" in person, Lucado will be traveling with Michael W. Smith to three cities this fall. "This is going to be one big church service, and I'm excited about that," says Smith. "It's an honor to work again with Max Lucado." (Visit michaelwsmith.com or maxlucado.com for more details.)
Steven Curtis Chapman shares that John Piper's "Don't Waste Your Life" "just rocked my world and totally wiped me out and inspired me. Several songs on "All Things New" (Sparrow) were inspired by that book." Chapman, along with members of Everlife, are enjoying once more "The Chronicles of Narnia" by C.S. Lewis. According to Chapman, Disney is producing a $180 million production of "The Lion, the Witch and the Wardrobe." "I've been asked to come in and be involved in some different levels, so it's awesome."

© 2004 CCM Magazine.  All rights reserved.  Used with permission.  Click here to subscribe.